Member since 2008
COUNSELLING, SUPERVISION & PSYCHOLOGY SERVICES.
Jeff Pemberton
Room 16, Level 1
101 STURT st
Ballarat VIC 3350
Servicing area: BALLARAT & SURROUNDING AREAS
Want to find out my availability, pricing or opening hours? Click on Send Me Details Now to get started.
PSYCHOLOGIST, COUNSELLOR AND CLINICAL SUPERVISOR




Providing an effective, compassionate, and professional service to all - individuals, couples & families. BULK BILLING, Medicare & Private Health Insurance Rebates may be available - enquire today!
'On The Up & Up' - Counselling, Psychology & Supervision
Welcome to ' 'ON THE UP & UP' COUNSELLING AND PSYCHOLOGICAL SERVICES = *****NOW OFFERING PROFESSIONAL SUPERVISION to supervisees engaged in working in the field of mental health****
---

COUNSELLING: (LONG AND SHORT TERM AVAILABLE)

At some stage in our lives, we all encounter a physical or emotional crisis. As a QUALIFIED COUNSELLOR, ACA QUALIFIED PROFESSIONAL SUPERVISOR and a REGISTERED PSYCHOLOGIST I can assist you with your everyday problems to change the things that cause you distress.

COUNSELLING CAN ASSIST YOU IF YOU ARE EXPERIENCING DIFFICULTIES:
Coping with stress and/or anxiety
Dealing with grief and loss issues
Developing intimacy (matters of a sexual nature), etc.

DO I NEED A REFERRAL?

No, you don't need a referral to see a psychologist however, in order to be assessed for eligibility for a rebate through Medicare you need to visit your Doctor. If eligible, you will need a referral and a current Mental Health Care Plan from your Doctor in order to claim.

CAN A PSYCHOLOGIST PRESCRIBE MEDICATION?

No, a psychologist can work in collaboration with your GP, Psychiatrist and/or other health professional to ensure you are getting the right support

I'VE NEVER BEEN TO A PSYCHOLOGIST BEFORE, WHAT CAN I EXPECT?

When you arrive you will be asked to complete some standard paperwork questions (personal contact and next of kin details, etc.). You will then have the opportunity to discuss with the Psychologist any questions you may have about the paperwork and about your visit to ensure you have a clear understanding. The first session also usually involves you having the time to ask about why you're there as well as giving some background information. Additional sessions generally focus on what you want to achieve and how you might be able to reach your goals. Some people need a structured approach and will focus more on strategies to deal with and understand their symptoms, others need time to talk in a non-judgemental and safe environment about what's happening in their lives, yet others need ways to process their experiences in order to move forward. It is the Pyschologist's role to help you work this out.

I REALLY WANT TO TALK WITH SOMEONE BUT I DON'T KNOW WHERE TO START?

This is a common feeling people have when they first arrive and is perfectly normal. The Psychologist will help you work out where to start and guide you through your concerns. Just remember that this doesn't have to happen all in one session, so you can take your time.

I DON'T WANT MY FAMILY OR FRIENDS TO KNOW I'M SEEING A PSYCHOLOGIST. DO YOU HAVE TO TELL THEM?

A Psychologist is bound by a Code of Ethics that helps to protect your privacy. It is your right to choose not to tell family and friends about your contact with a Psychologist. However, a Psychologist is also bound by a Duty of Care; this means that they are required to ensure your safety and the safety of others. In practical terms, it means that in extreme circumstances (e.g. current suicidal or homicidal intent) a Psychologist will need to contact key people. In most cases this will be your Doctor, the local hospital or Ambulance Service, or even the Police. You should always be informed if this is going to happen and why it is necessary.

I'VE BEEN TO A PSYCHOLOGIST BEFORE BUT IT DIDN'T HELP. HOW DO I KNOW THAT YOU CAN HELP ME THIS TIME?

The short answer is, you don't. However, I can help by reviewing what happened previously, 'why didn't it help last time?" Some people find that the timing for their journey to recovery influences what they get from the sessions; others find that the intervention style of the therapist or even the personality style didn't fit with them. It's important to find the right person for you. If you've tried before and haven't had a good experience it takes a lot of courage to try again but persistence is the key. Once you find the right therapist it can make a big difference to your experience and to your recovery.

HOW LONG WILL IT TAKE BEFORE I FEEL BETTER?

Change is a very individual process and so many factors can influence recovery. It will depend on what symtoms you are experiencing, how long you have had those symptoms, what support you have, what goals you are expecting to achieve, where you're at in terms of motivation to change, and what skills you already have, etc. It's normal for people to experience fluctuations in their recovery before they see an overall improvement. For some, the transition can happen quickly for others it's a longer journey.

AREN'T PSYCHOLOGISTS FOR "CRAZY" PEOPLE?

People go to see Psychologists for all sorts of reasons. More commonly people attend seeking assistance with stress, anxiety, low mood, and other unpleasant symptoms produced from stressors of daily life. Psychologists often help everyday people deal with difficult times, whether from an individual event (eg. Accident, death of a loved one, job loss, robbery, relationship breakdown) or from a series of life events resulting in feeling overwhelmed. You don't need to have a clinical diagnosis to benefit from a vist with a Pyschologist.

HOW LONG ARE THE SESSIONS?

Sessions are generally 50-55 minutes in duration.



---

To best assist you, I adopt a 'positive' approach with a major focus on your potential for improvement and achievement. My style of counselling is also learning-oriented and I will facilitate you in identifying and nurturing the personal and social traits and resources you have at your disposal.

'Professional counselling is a process through which one person, the trained counsellor, helps another person in his/her pursuit of emotional and mental growth and comfort' (Advanced Prof. Couns. - John Clarke)

THE PROCESS:

In the counselling sessions I will allow you to explore various aspects of your life and feelings, to allow you to talk about them in a way that is rarely possible with family and friends.

Bottled-up feelings such as anger, anxiety, grief and embarrassment can become very intense and counselling offers you an opportunity to explore them, with the possibility of making them easier to understand. I will encourage the expression of your feelings, and as a result of my training, I will be able to accept and reflect your problems without becoming burdened by them.

My acceptance and respect for you enables our relationship and your sense of trust to develop. This enables you to look at many aspects of your life, including your relationships and yourself, in a way that you may not have considered or been free to face before. I will assist you to examine the detail, the behaviours or situations which are proving troublesome to find an area where it would be possible to initiate some changes as a start. I will help you to look at the options open to you and help you to decide what is best for you.

MY THERAPEUTIC APPROACH:

There is a wide variety of therapeutic approaches and the most commonly-used are grouped under the headings: psychodynamic, cognitive-behavioural, humanistic-existential, and eclectic-integrative approaches. I prefer to use an eclectic-integrative approach in whcih I integrate skills from a number of different approaches in order to create a counselling process which i believe maximizes the benefit to you. Naturally, as part of my integrative approach to counselling, I will also often include my skills, knowledge and experience gained from both my studies and experience in PSYCHOLOGY; HYPNOTHERAPY and COACHING.

(As a professional counsellor and registered psychologist I pledge to abide by both the AUSTRALIAN PSYCHOLOGICAL. SOCIETY & AUSTRALIAN COUNSELLNG ASSOCIATION, CODES OF ETHICS.)


Hypnotherapy
---

What is hypnotherapy? Hypnotherapy is psycho-therapy that uses hypnosis as part of its treatment in an effort to uncover events from the past that may be influencing your present thoughts. As a CERTIFIED HYPNOTHERAPIST I utilize hynotherapy as a valuable tool to bring about positive changes in your life.

Hypnotherapy is a treatment that is based on the premise that the mind and body do not work in isolation. When you are in the hypnotic state, I aim to trigger your body's mental and physical self-healing processes that lie within your subconscious.

When undergoing hypnotherapy, you are conscious and aware, but you are open to the power of suggestions. YET YOU CANNOT BE INDUCED TO DO ANYTHING AGAINST YOUR WILL.

During hypnosis, the mind goes into a state of focused concentration, which is similar to deep relaxation, allowing the conscious mind to be by-passed and the sub-conscious mind to be open to receiving and acting upon verbal suggestions to help alter existing patterns.

When under hypnosis, you will feel very relaxed, just like that wonderful feeling when you are tired lying in bed and you are so overcome with comfort that you wish the moment could last forever.

THE PROCESS:

You are led, by my gentle voice, into a state whereby your body and mind are relaxed and nearly asleep. To an onlooker, it might seem as if you are totally asleep but in fact, though you will normally feel very relaxed, you will remain awake enough to be aware. Also awake will be those parts of your mind which I will be working with to induce beneficial changes. This may mean you will be picturing, as in a daydream, the things which are being spoken of and that you may experience the associated pleasant feelings.

Can I be hypnotized? Everyone is capable of sleep and trance experiences such as daydreaming and therefore can be hypnotized. There are however, some exceptions - such as young children and people with mental difficulties such as psychosis.

If at any time you feel uncomfortable and want to terminate the session, you will be perfectly capable of doing so, yourself.

At the end of the session there is always time left for you to ask questions or to discuss any experiences you had whilst you were in the relaxed, hypnotic state.

PLEASE NOTE: My hypnotherapy skills are utilized as an adjunct to those of my counselling skills. I do not at this time provide dedicated, stand-alone, hypnosis sessions.



Motivational (Life) Coaching:
---

As a motivational coach i assist you to become the person you have always wanted to be. Take a moment to consider the following questions:
Are you living the life you desire?
Are you 'stuck in a rut', lacking motivation, merely 'Going through the motions'
Do you keep telling yourself that one day your life will really start?

Motivational coaching is a powerful process that supports you in releasing your true potential and allows you to make significant changes in your life. Coping with change and transition at work, at home or in life in general can be a huge challenge, and this is where my motivational coaching can help you.

THE PROCESS:

The coaching process is a powerful collaboration between you and your coach. The relationship is non-judgemental, meaning that no-one is standing in judgement over you, and unconditional, that is, designed purely to support and encourage you.

Coaching takes place through conversation. The conversation however, is different from normal, social conversation. It is dynamic, focused and designed to move you forward in your life. Coaching raises your awareness and encourages you to take control of, and responsibility for, your life.

(As a professional coach, I pledge to comply with the INTERNATIONAL COACH FEDERATION, CODE OF ETHICS)

'From the skill and habit of motivation springs the ability to hope, the confidence to breathe life into your dreams, and the miracle of success' (The Tao of Motivation - Max Landsberg)

PLEASE NOTE: My coaching skills are utilized as an adjunct to those of my counselling skills. I do not at this time provide dedicated, stand-alone, coaching sessions.


I HAVE A PARTICULAR INTEREST IN ASSISTING WITH:
---
Disability & Sexual Health Issues
Gender & sexual identity concerns
Shyness and social skills deficits


Fees:
---

MEDICARE REBATES:

If you are wanting to avail yourself of the Medicare Rebate for the counselling services I provide you will need to::
Obtain a 'Mental Health Care Plan and a Referral from your G.P.

With a Referral from your G.P. you can access up to:
10 Sessions per Calendar Year*
A Mandatory Review is required after the initial 6 sessions.

General psychology (counselling) services can only be provided to people with 'AN ASSESSED MENTAL DISORDER' that is being managed by a G.P. under a G.P. Mental Health Care Plan or a Psychiatrist Assessment and Management Plan, or a direct referral from a psychiatrist or a paediatrician (for the treatment of a child). PLEASE NOTE: G.P. Diagnosed conditions of ANXIETY AND/OR DEPRESSION may qualify as 'an assessed mental disorder' - please consult with your G.P. for further information.

All psychology Medicare services are limited to a maximum of 10 sessions per client, per calendar year, with a report to the doctor who referred you required after the initial six sessions. In addition, you will also be eligible for 10 group session services, where appropriate, in a calendar year.

PRIVATE HEALTH INSURANCE REBATES:

If you do not wish to utilize the Medicare Rebate, rebates may be available to holders of Private Health Insurance Ancillary Benefits, however, it will be necessary for you to check with your Private Health Insurance fund.

FEES PAYABLE:

In all cases where the medicare rebate is utilized I charge $100 per 50 to 60 minute session (payable on completion of each session) With the medicare rebate the total gap payment you will be required to pay per session is LESS than $20.

If you decide not to opt for a medicare rebate, my fees are $100.00 per standard 50 to 60 minute session.

PLEASE NOTE: IN ADDITION, A FEE OF $10 IS PAYABLE FOR ALL AFTER-HOURS APPOINTMENTS i.e. 5PM, 6PM AND 7PM WEEKDAYS. . THIS FEE IS NOT MEDICARE REBATABLE AND MUST BE PAID UP-FRONT EACH SESSION. N.B. At this time I am unable to provide WEEKEND APPOINTMENTS.

PROFESSIONAL, CLINICAL SUPERVISION:

If you are looking to arrange Professional Supervision the fee payable is $80 per standard 50 to 60 minute session - concession rates are not available for professional supervision. Professional Supervision sessions can be arranged in person or via telephone support.

CONCESSION RATE

If you can produce evidence of a government concession (eg. If you are the holder of a current health care card, pensioner concession card or seniors card) and if you are eligible for the medicare rebate - i.e. you have a referral from a g.p. - I will Bulk Bill, which means you will be required to pay nothing per session.

PLEASE NOTE: THE FEE OF $10 PER SESSION FOR ALL AFTER-HOURS APPOINTMENTS i.e. 5PM, 6PM AND 7PM WEEKDAYS, REMAINS PAYABLE FOR THOSE ELIGIBLE FOR BULK BILLING.


***WITHOUT EXCEPTION - ALL FEES ARE PAYABLE UP-FRONT UPON COMPLETION OF EACH CONSULTATION. CREDIT IS NOT AVAILABLE - STRICTLY CASH ONLY - NO EFTPOS FACILITY AVAILABLE***


Availability:
---

AT PRESENT, I AM AVAILABLE:
Weekdays and Weekday Evenings

Location:
---

I AM CONVENIENTLY LOCATED AT:

'ON THE UP & UP' COUNSELLING AND PSYCHOLOGICAL SERVICES
c/- ROOM 16, LEVEL 1
101 STURT STREET
BALLARAT VIC 3350


To make an Appointment
---


PLEASE PHONE:

MOBILE: 0422 375 899 (Anytime)

EMAIL: jeffpemb@hotmail.com
FAX: 61 3 5303 0951



I ABIDE BY THE CONFIDENTIALITY CHARTER FOR AUSTRALIAN COUNSELLING ASSOCIATION COUNSELLORS:
---


As a client, you have the right to expect that:


* You will be treated with respect

* You will receive a clear explanation of the services you will receive

* Your consent for any service will be sought by the counsellor prior
to the service commencing and as it progresses

* You will receive an explanation about the nature and limits of
confidentiality surrounding the service

* You will receive competent and professional service

* You will receive a clear statement about fees

* You will be clear about the outcome that you and the counsellor
are working toward

* You will receive an estimate of the number of sessions required
to acheive the outcome

* You will receive a service free from sexual harrassment

* You will be shown respect for your cultural background and
language tradition.

NOTE: If you have any concerns about the conduct of your counsellor, call the Australian Counselling Association on 1300 784 333



Qualifications
---

Master of Clinical Counselling (University of New England - NSW)
Master of Counselling (University of New England - NSW)
Bachelor of Science (Hons.) in Psychology (Open University - UK)
Diploma of Clinical Hypnotherapy (Robert Shields College - UK)
Diploma of Professional Counselling (Aust. Inst. of Prof. Couns.)
Diploma of Psychological Practice (Aust. Inst. of Psych. Practice)
Diploma of Abnormal Psychology (UK College of Holistic Training)
Diploma of Positive Psychology (UK College of Holistic Training)
Diploma of Pet Psychology (BSY College - UK)
Diploma of Advanced Psychotherapy (BSY College - UK)
Diploma in Addiction Counselling (Oxford College - UK)
Diploma of Holistic Life Coaching (UK College of Holistic Training)
Diploma in Depression Management (Stonebridge College - UK)


MEMBERSHIPS:

Member of the Australian Psychological Society

Member of the Association of Ethical and Professional Hypnotherapists

Member of the International, Professional Board of Hypnotherapy

Member of the Australian Counselling Association - Level 4

Member of the ACA College of Clinical Counsellors

Member of the ACA College of Supervisors

I am a registered Psychologist - The Psychology Board of Australia - Registration Number: PSY0001127222

EXPERIENCE:

In conjunction with my private practice work, I currently work part-time as a Consultant/Psychologist co-ordinating immediate response to Critical Incidents and in the provision of immediate counselling support for individuals experiencing trauma or crisis. .

Prior to this, I worked 4.5 years in full-time employment working as a Consultant/Psychologist co-ordinating immediate responses to Critical Incidents and in the provision of immediate counselling support for individuals experiencing trauma or crisis.

I have also previously worked full-time, for approx. 2.7 years, as a Sexual Health Counsellor/Psychologist - assisting individuals with disabilities who may have been displaying problematic sexualized behaviours.

I have also worked part-time, for approx. 2 years, as a voluntary Counsellor and Group Co-Facilitator - assisting individuals with anxiety disorders including, phobias, O.C.D., social anxiety, etc.

I have also previously worked 12 years as a full-time serving member of the Victoria Police Force (Uniform Branch).

PROVIDER:

WORKING WITH CHILDREN CHECK:

I have a current Working With Children Check, Number 00202507-05 Exp. 03-08-2022
---
Service categories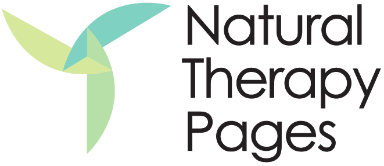 COUNSELLING, SUPERVISION & PSYCHOLOGY SERVICES.