Find a Life Coach in your area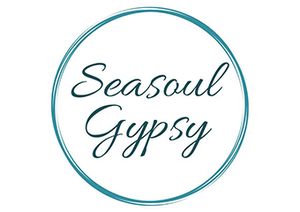 Member since 2018
Sea Soul Gypsy
Self
Mind
Subconscious
...
This practitioner is currently unavailable.
Self empowerment coaching
for men and women anywhere
in the world 🙏🏽
Seasoul Gypsy
---
About
Hi my name is Tarryn and I am a Self empowerment coach. 🙏🏽
Working with men and women anywhere in the world.
Are you ready to be empowered, learn to control your mind, have self love and live what your heart truly desires.
You have come to the right place.
I spent 27 years of my life struggling with low self esteem, no self love and always feeling like I'm not good enough, to make my dreams come true.
I burnt my self out, then picked my self up and done everything I could to build a better version of my self. 😍
I didn't give up, I would do anything I needed ,to get me to where I'm today.
Hard work and commitment pays off.
I invite you to do the same. 😍
If the way to self love, conscious living, and amazing health resonates with you. I would love to hear from you.
What you can gain from a session with me.
Understanding your subconscious mind and how to create lasting, positive self talk
Self love that really works :-)
Build self-worth
​How to create achievable goals
Start living the life style you desire.
How to tune in to find the answers when you are feeling stuck
Living your life more consciously
Helping to create the healthy you. (we are all unique so lets find what suits you)
My passion is helping people from a wide range of nationalities - both male and female.
I am great at building strong trusting relationships with people. I love connecting with people and meeting them on their level. Creating a space for clients to really relax into the session and to feel completely safe is very important to me.
Qualification details
Massage Therapist
Holistic Life Coaching and Mind Body Connection.
Level 1 Holistic life style coaching
Reiki Practitioner
Crystal Healer
Chakra Balancing
Dynamic Meditation - Studied in Nepal.
---
Service categories