Member since 2005
Select Health Effects / Select Effects Reflexology
Suite 3, Ground Floor
153 WYCOMBE Rd
Neutral Bay NSW 2089
Want to find out my availability, pricing or opening hours? Click on Send Me Details Now to get started.
Clicking on the Send Me Details Now button opens an enquiry form where you can message the practitioner directly.
Have you thought of trying muscle toning work for that natural face lift? These techniques stimulate and balance all organs of the body and lymphatic system resulting in a firmer, younger looking face.
Japanese Cosmolifting: Natural facelift
Japanese Cosmo Lifting
---
Japanese Cosmo Lifting for Men & Women is a proven, non-invasive way to rejuvenate your face and look years younger. As you age, your facial muscles soften, losing elasticity. Wrinkles and fine lines become more apparent.
Giving your face the equivalent of a gym workout, Japanese Cosmo Lifting is a non-surgical facelift that firms and tones the foundation muscles that support the facial structure. It lifts and strengthens the structure of the face and also dramatically improves the complexion by increasing blood flow, lymphatic drainage and naturally increasing the production of the skin's building blocks - collagen and elastin, resulting in a firmer, younger looking face.
No injections, no toxins, no surgery – No Risk!!
Benefits of Japanese Cosmolifting
---
Tones the face muscles
Rejuvenates the face
Improves health by stimulation of acupressure points that help influence the state of our emotions and overall wellbeing
Energises the entire body
Japanese Cosmo Lifting can slow down the rate at which you appear to age. The treatment has been described as a natural alternative to Botox giving you…
"Younger looking skin, naturally".
A course of 12 treatments is recommended over a 4 week period for maximum effect, with an additional treatment every few months. But one treatment is still very beneficial.
Click here to view our Skin Deep - Japanese Cosmolifting article
Click here to view an article from Women's Fitness Magazine on Japanese Cosmolifting
1 hour $120
Qualifications
---
I gained my Diploma of Reflexology in 1999, and since then I have completed many additional courses including
Japanese Cosmo Lifting - Diploma
Facial Reflexology - Diploma
Chinese Reflexology - Certificate
Precision Reflexology - Certificate
Colour/Light Reflexology - Certificate
VRT (Vertical Reflex Therapy) - Certificate
Auriculartherapy - Certificate
Reconnective Healing. - Level III
Professional Memberships
---

RAA (Reflexology Association of Australia)
RAA 2166
Testimonials
---
April 2011
The first Japanese Cosmo Facial I had was a deeply enriching experience. Although I had previously experienced all forms of facials, this treatment seemed to reach deep into my body , it was treating my whole body, not just my face. It was both tranquil and enlivening. The next morning I actually felt different, I had more energy. The subsequent Cosmo Facials were amazing, each one supported this feeling of renewal and my face began to show new life.
Kerri
I have been enjoying the benefits of Japanese Cosmo Facials with Jill over the past few months. This rejuvenating therapy is both deeply relaxing and calming and I have noticed that the bags under my eyes have lost their puffiness and the whites of my eyes are brighter. I have very fine sensitive skin and Jill only uses pure rosehip oil on my face that leaves my skin feeling hydrated and without any adverse reactions.
The most amazing benefit of all is the positive effect it has had on my Digestive system. What an added bonus as I am now "regular" for the first time in my life.
I would not hesitate to recommend Jill, she is an extremely qualified and professional practitioner as well as being a lovely, caring person who will put you at ease the moment you meet her.
Yours sincerely,
Jennie
"I have been a regular client of Jill's Mosman Clinic for the past 3 years. I initially received 1 hour Reflexology treatments about every 2 months and I have increased this usage over the last 18 months.
When Jill introduced Cosmos Facial Relfexology she offered me a free 1 hour trial. I accepted and the first experience of this Cosmos treatment was very pleasing and an enjoyable and relaxing experience. I was told that Cosmos would invigorate the facial skin and muscles and help reduce the ageing process over time and with regular treatments.
Over the past 12 months I have had probably 8 combined reflexology & Cosmos treatments from Jill and these have been 2 hour sessions. These regular sessions have been very relaxing and I feel have also contributed to my continuing good health as I move through more mature years. They have also been good value for money.
As a male, I think that having reflexology combined with Cosmos may be perceived to be more of a female regime. However, I would have no hesitation in recommending it to my male friends and colleagues. I see it not as a luxury but as a contributor to one's inner and outer health.
Finally, I believe that Jill is a very pofessional and experienced practitioner and would also recommend her to anyone interested in having this unique experience.
Kind regards, David
---
Service categories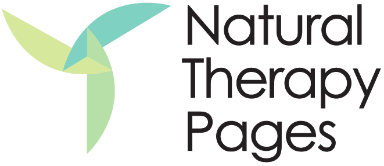 Select Health Effects / Select Effects Reflexology