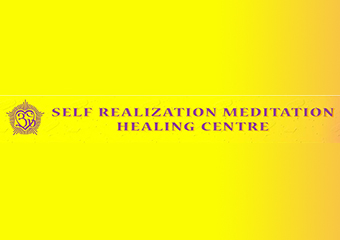 Self Realization Meditation Healing Centre
Want to find out my availability, pricing or opening hours? Click on Send Me Details Now to get started.
Send Me Details Now
Clicking on the Send Me Details Now button opens an enquiry form where you can message Ricananda Daly directly
Mata Yogananda Mahasaya Dharma is the founder and spiritual head of the world wide Self Realization Meditation Healing Centres.
Self Realization Meditation Healing Centre
Focus areas
Posture
Well-being
Love
Home visits
Joy
Relaxation
---
---
Meditation Retreat Centre
The Self Realization Meditation Healing Centre is situated in the historic village of Rydal. This tranquil Centre is set amongst beautiful gardens and surrounded by rolling hills and bushland with easy access to the world heritage listed Blue Mountains National Park and the Wollemi National Park. The local area has much to offer including the picturesque Lake Lyell where swimming and boating can be enjoyed. There are also many historic sites well worth a visit or simply browse the antique stores and shops of the mountain villages. The bushwalking and cycling trails surrounding Rydal village provide a wonderful way to enjoy the wildlife and scenery with kangaroos being a common sight.
Mata Yogananda
Mata Yogananda has devoted her life to Meditation, Healing and guiding souls to Self Realization.
Drawn to her Unconditional Love, her disciples and students come from all walks of life, taking the Joy and Peace of her teachings ~ so lovingly given ~ in to their work, their partnerships, their homes and families.
You are welcome to come and receive be it just for a visit, for a personal retreat or to take your spiritual progress forward . We have books, tapes, videos, CDs written and recorded by Mata Yogananda Mahasaya Dharma.
Retreats Blue Mountains
Personal Retreats
It is so important to give yourself quiet time. A retreat is time out from life's busy thoroughfare, enabling you to rest and take stock. It will nurture you, allowing you to regain balance and harmony within, feeding your Spirit. You can then take this deeper connection and Peace with you into your everyday life. Personal retreats can be arranged whenever you wish. You have the flexibility and freedom to choose the time and length of stay that will suit you best.
Silent Retreats
We hold Silent Retreats at Easter, Christmas and a celebration gathering at New Year. Light meals are served to allow you to go deeper within, giving your body a much needed rest. It is also possible to organize your own personal silent retreat to suit you.
Kriyaban Celebration Retreat
A joyous gathering as a spiritual family for all who have learnt Pure Meditation and received the Kriya-One breath. This weekend will embrace chanting, silent times, and the opportunity to learn Mi~Lee. True food for the Soul!
Pure Meditation
Pure Meditation is a spiritual science and is for anyone who wishes to progress spiritually. Practicing Pure Meditation has many benefits. You will feel Peace and find your life enhanced with more Love and Wisdom. It has a very positive effect on your whole wellbeing and has the capacity to truly transform your life.
Pure Meditation has been lovingly passed down a lineage of Masters (Self Realized souls) ensuring the Essence and Truth is preserved and is brought to us by Mata Yogananda Mahasaya Dharma, the spiritual head and founder of the Self Realization Meditation Healing Centres worldwide. Pure Meditation is a jewel and to receive it is truly a gift.
Healing for you
Natural Spiritual Healing is a gentle, non-invasive, scientific technique. It works with you in a holistic way by going to the cause of the problem, not just treating the symptoms. Healing can help a wide range of conditions and it is not necessary for you to know exactly what your problem is, or why you have it, for a healing treatment to help you to start feeling better.
Progressive Counselling/Coaching
Progressive Counselling/Coaching can help you to see a way forward in your life, whether with regard to relationships, decision-making, illness or any other issues. Progressive Counselling/Coaching is a further form of Healing, that focuses on your present challenges and offers simple, yet profound practices to help you move forward in your life, in the direction that is right for you. A Progressive Counsellor/Coach will never make a decision for you, or tell you what to do, but will help you unravel your own answers from within. Your natural level of intuition and decisiveness can be greatly enhanced by this process, as you come to understand yourself to a greater depth. Progressive Counselling/Coaching is very much about empowering you to take a healthy charge of your own life. Couple and Group Counselling/Coaching are also available. Individual appointments are held at our clinics in Rydal, Lithgow, Leura and Bathurst.
Transformation Hatha Yoga
'Working in harmony with your body'
This gentle form of yoga combines traditional postures and stretches, allowing you to work at the level that is right for you. It will help you increase your flexibility, strength and balance. Breathing and relaxation techniques are included in each class.
Animal Healing
All animals whether domestic or farm animals can benefit greatly from healing. Animals take naturally to healing as they instinctively feel the benefits of healing. It is a wonderful complement to standard veterinary care. Home visits can be arranged or you can bring your animal to the Centre in Rydal.
---