Find a Chiropractor in your area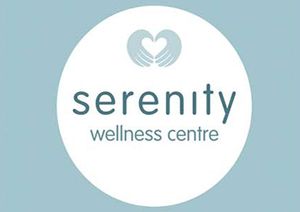 Member since 2018
Serenity Wellness Centre
Self
Healing
Flexibility
...
This practitioner is currently unavailable.
Welcome to serenity wellness centre which has two convenient locations in Moruya and Malua Bay.
Serenity Wellness Centre
---
About
Dr Mike Johnson and Dr Alexandra Johnson offer a holistic approach to chiropractic for people experiencing recent or long-standing symptoms.
Our goal is to alleviate the discomfort of symptoms and promote the body's natural healing processes. We use light touches and, when necessary, gentle structural adjustments, to help the body remember its ability to:


release stored tension


increase physical and emotional flexibility


create new strategies for coping with stress


experience a greater sense of wellbeing.


Ours is a family-oriented practice delivering chiropractic care to people of all ages.
What We Do
At serenity wellness centre we use a chiropractic approach which allows us to
work with you in a holistic way.
The body is made up of an intricate web of physical and energetic connections, so when we work with a problem area we also examine the impact it is having on the rest of your body. In addition we consider the relationship between your physical symptoms and what else is going on in your life.
Through this understanding, combined with the use of light touches and, when necessary, gentle structural adjustments, we help guide your body to release areas of tension that it is not able to deal with by itself.
Problems are caused when your body cannot adapt to absorb physical, chemical or emotional stresses – and it's only a problem if left unattended.
Our chiropractic adjustments release old patterns from the body and help you to be present to what is happening now. They improve your ability to cope with life's daily challenges and help you progress toward health and wellness.
---
Service categories