Serenity Healing
Aquaviva crcle
Viveash 6056
Servicing area: Perth Metro Area
Emotional issues
Counselling
Reiki
...
Want to find out my availability, pricing or opening hours? Click on Send Me Details Now to get started.
Sharon Hardeman is a Professional Psychic Counsellor, Reiki Master, Reiki Practitioner and Teacher.
PSYCHIC PHONE READINGS are now available at $ 2.50 p/m. Please call Sharon on 0403 055 240 for your next insightful Psychic Reading!

Would you like to experience the feeling of walking on air? Then this Special Offer from NOW until AUGUST is for you...and your feet! Make a booking for any session from NOW until AUGUST and receive a COMPLIMENTARY Reflexology Session with your booking!
Serenity Healing - Sharon Hardeman
---

About Sharon

Sharon gives Personal Psychic Readings, Psychic Counselling, Phone Readings, Reiki Energy Balancing & Cleansing, Reflexology, Aromatherapy Bodywork and also House Cleansing.

Sharon also runs regular Reiki Courses, has a Meditation Group that meets once a month and runs Private Mum's & Bub's Yoga and Basic Yoga and Stretching classes. Sharon is also available for Business Wellness Groups and Private Groups and offers a personalised call out service.

Qualifications
Reiki III Master/Teacher Diploma
Aromatherapy Massage Diploma
---
Call Sharon today to book your first session!
---

Testimonials

I have been trained by Sharon and had the pleasure of her readings and received her healing.

I have found Sharon to be a highly authentic and reliable person who upholds the best interest of her clients.

I have been happy to recommend Sharon to family and friends.

- Lina Del Borrello


---

I have known Sharon for over 10 years, and in that time I have recommended her to friends and family at which they (like me) have continued to value her unique services.

Sharon helps greatly in offering Reiki Healing & Guidance in times of trauma or being in cross roads in life.

She has predicted a new job PLUS she also described my husband to be! Now I am happily married to the man she saw in my reading! Her gifted readings are accurate and honest. Sharon is a lovely kind soul, very funny and will make you feel instantly comfortable. I always walk away a much balanced and happy person after a visit. The monthly meditations are great fun and allows you to reconnect with your body, mind & spirit in this busy life.

- JC


---

I would say that I'm not an easy convert to Reiki, if that's what I can be called. I had begun training early in life to be a doctor, a scientist of sorts. I never actually became one, but my orientation is not towards alternative approaches to healing. But I was going through a particularly difficult patch a while back, both mentally and physically. I had just lost my sister to breast cancer, and I was one of her last carers, which was really tough. I had also lost contact with my mother-in-law due to a family dispute attributed to, in part, decisions I had made or help make. And we were very close.

But probably most immediate at the time, I had experienced some symptoms myself after I returned to Australia after looking after my sister. I eventually had a CT scan that revealed an adverse finding and off went the circus. I don't say that to denigrate the wonderful team of doctors that spent time looking after me and trying to determine the cause of the "adverse finding". But there was an array of opinions and not a lot of answers and on it went.

The word "lymphoma" was mentioned many times, but I had no other cancer markers or real symptoms. I had experienced one spasm many months prior while driving, but nothing since. But I had one general practitioner, who I still respect quite highly; refer to me as "gravely ill". I also had a surgeon tell me that if we didn't intercede whatever it is may spread and it could be too late. You can imagine the impact these conversations had on my poor wife, who had what I would refer to as "unnatural shocks" in the loss of both her parents.

At this time, my wife had purchased a Reiki session for me with Sharon Hardeman, who I hadn't remembered meeting, but she is a close friend of a close friend. I don't remember what I said about it at the time, something along the lines of "what the hell, it can't hurt".

Sharon arrived with her table and accessories and I helped her set up and just her sheer presence had a calming effect. There is an energy about her that is grounded, healing and warm. I felt a great fondness and safety almost immediately. I assumed my position on the table and Sharon went to work, her focus absolute, piercing and determined. Energy seems to pulsate from her palms.

My session included a reading, as in the future. I was, initially even probably more sceptical of that aspect of the treatment. But Sharon told me three things that are etched in my memory: 1) my body wasn't suffering disease, just grief and exhaustion, 2) I would not have to do chemotherapy (I had asked her about this, as I saw what it did to my sister.) and 3) that I may have to have some surgery, but the impact would be minor.

Now, I thought: well that all sounds good and I hope it's true, but it's easier said than experienced. Well it all played out exactly as she said, in fact, Sharon is the only practitioner (medical or non-medical) who advised me during that period who turned out to be 100% correct. The most recent medical finding on me was that there was an over-diligence in response to the CT scan. I had a biopsy by laparoscope, which found that "there is no malignancy" and, thus, I thankfully have been spared the ravages of chemotherapy.

As a former scientist, I know that this does not prove that the Reiki Sharon practices is in itself the answer, but I intuitively know that what she is doing is tapped into a knowledge base that is beyond what we see. And I know, experientially, that what she does is a wonderful compliment to considered medical advice.

- Kenneth Ransom


---
See Also...
Serenity Healing - Reiki & Reiki Courses
Reiki encourages the body's soul to heal; it goes to the very core of the problem to help promote a balance of Body, Mind and Spirit...Most people say they have never felt so relaxed.
Serenity Healing - Meditation Group
Come and relax and be peaceful through Guided Meditations, ground and energize through light stretching and basic Yoga. Also available for Business Wellness Groups and Private Home Groups. I can come to you!
Serenity Healing - Aromatherapy
Aromatherapy is a holistic treatment. It is a caring massage therapy using Essential Oils which are the life force, the essence extracted from various parts of plants which all have their own unique properties.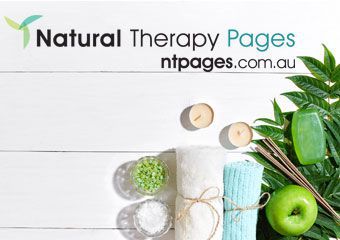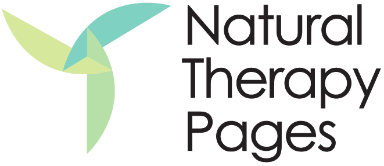 Serenity Healing