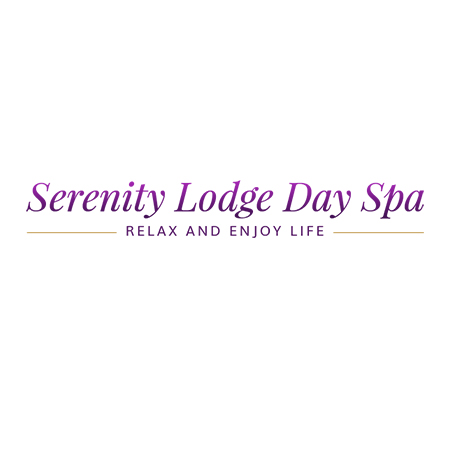 Serenity Lodge Day Spa
Want to find out my availability, pricing or opening hours? Click on Send Me Details Now to get started.
Send Me Details Now
Clicking on the Send Me Details Now button opens an enquiry form where you can message Serenity Lodge Day Spa directly
Treat yourself or your loved one to the relaxation you and they deserve
Serenity Lodge Day Spa - Day Spa Packages
Servicing area
Balcolyn, Lake Macquarie, Morisset, Newcastle, Gosford, Dee Why, Central Coast, Sydney
---
Focus areas
Frozen shoulder
Sinus
Love
Hydration
Facial
Body sculpting
---
---
You Are Special - Show Your Beauty!
If you need an amazing pamper session right now, book in at Serenity Lodge Day Spa for something special. We at Serenity Lodge Day Spa love to see you relaxed and looking beautiful, so we make sure you look your absolute best!
HURRY! We only have 13 of these packages available per month, so book NOW!
For only 350. you receive:
Neck, Shoulder, Back and Leg massage, valued at $59
Coconut Body scrub, valued at $169
Deluxe Facial, valued at $165
Hand Exfoliation & Massage, valued at $25
Morning Tea valued at $10
Head massage valued ay $30
PLUS a $20 voucher for your next visit
$478 Total, but you pay only $350 (Thats $128 worth of savings!)
Got Something Special Planned?
Then you want to book in for our Goddess Glam day spa package:
Mini Facial valued at $59
Back of Body Massage with aromatic oils, valued at $59
Hand exfoliated and massaged valued $25
Head Massage, valued at $20
PLUS a $20 voucher to use on your next visit to our day spa
$183 total value, you pay only $120.00.
HURRY! Only 15 of these packages available per month, so call (02) 4970 4333 to book now!
Day Spa Packages
For You Package - $165 ( 2hrs )
INCLUDES: 1 Category A and 1 Category B Treatment and morning tea.
For Example Hot Stone Massage, a Facial and Hand Massage.
The Unwind Package - $210 (21/2 hrs )
INCLUDES: 2 Category (A)'s OR 1(A) and 2 (B)'s and morning tea.
For Example: , Hydrotherapy Spa, mini Facial, Relaxing hr massage and refreshments
---
CATEGORY (A) TREATMENTS: (1Hour Duration $119.00)
Pregnancy Massage - Lay face down in comfort and enjoy a revitalising massage on our specially designed pregnancy bed.
Remedial Massage - soothes muscle problems using a specialised technique with out pain.
Aromatic Hot Stone Massage is a relaxing massage with the extra benefit of deep penetrating heat of stones which promote relaxation and stress reduction and may relieve chronic pain.
Relaxation Massage - soothes away tension, stimulates soft tissue and muscles. Ideal for stress reduction.
Aromatherapy Massage - Rejuvenates and energises with an uplifting essence and relax with the essential fragrances.
Antiaging Mind / Body Massage - This is an exciting and unique massage utilising the breathing techniques and stretching poses of yoga combined with specific massage techniques from various disciplines such as shiatsu, Thai massage, meridian therapy as well as a stress Therapy massage.
The antiaging effect of this massage is total relaxation of mind and body and at the same time experiencing a revitalisation of both mind and body as well as a sense of renewed energy and mental alertness.
Lifes Healing Energy Massage - feel vibrant as your bodys' energy flows strongly with blockages removed, feel the inner peace and calmness that you forgot you had.
Chakra Balancing - is a healing technique using the bodys' own energy flow. Egyptian oils are used to aid optimising energy flow to allow better healing
Serenity Vibration Healing is a technique that encourages people to transform negative emotions into positive, aiming to lead a more fulfilling and satisfying life. A single session can leave you feeling more positive than you ever imagined.
Classes are available to learn this incredible technique.
Mind Energy Healing - is a gentle hands on body-mind work combination with your willingness in using your intension to be well. It sets up potential for change - physically, mentally, emotionly and spiritually. The treatment facilitates wellness through the release of energy blockages that usually manifest as pain and stiffness in the body. Using specific energy holding points on the clothed body it is painless and for any age.
Facial , Hand Massage and Non - Surgical Face Lift - a luxurious skin pampering treatment using all natural gentle products to refresh, rejuvenate and soothe tired skin and restore tone and vitality.
Aromatic Salt Wrap - exfoliates the skin with aromatic oils mixed with salts leaving the skin feeling velvety soft
Ear Candling - This ancient remedy for removing toxins and excess wax from the ears canal has been around for centuries yet is almost unknown today. This procedure is completely painless. Ear candling may obtain beneficial results in various cases of sinus pain, foggy head, migraines, fungal infections and more.
Body Detox - The Ion Detox Machine easily and painlessly pulls the toxins out of the body using Ion.The toxins go into a tub of salt water that your feet are in. The machine pulls out heavy metals which can cause depression. It drains your lymphatics and helps to detox your liver and kidneys. The machine also pulls out uric acid from your joints, helping to relieve arthritis. You have to try this treatment to believe it.
Nutritional Analysis - Are you fatigued or stressed. Vitamins and minerals are an essential part of our bodys' well being. Nutritional analysis pin-points the areas of improvement required to promote optimal health.
---
CATEGORY (B) TREATMENTS - 30 Minutes Treatments ($59 )
Choose from one of the 30 minute treatments below:
Exercise - we offer a session of gentle exercise that aims to show you how to strengthen and restore muscle by targeting potential problem areas. Stay healthy and pain free with gentle exercise.
Meditation - allow your mind to drift and experience new levels of relaxation that you may have only thought possible in dreams. Meditation not only relaxes, it inspires and invigorates.
Arm and Shoulder Release - Using a pain free method this treatment can give relief from tension in the upper body and helps with RSI. tennis elbow, frozen shoulder and neck pain.
Foot Spa - lay back and enjoy this unique foot spa experience. The warm bubbling water, the therapeutic salts and pleasantly aromatic oils soothe and relax the body.
Facial and Hand Massage - luxurious skin pampering treatment using all natural gentle products.
Hydrotherapy Spa - enjoy the relaxing calm a hydrotherapy spa can bring you. It soothes tired muscles, invigorates the mind and body in the most enjoyable way. Relax and enjoy the experience of these 76 jets massaging your body.
---
CATEGORY C TREATMENTS - 90 Minute Treatments ($165 )
Choose from a 1 hour AND a 30 minute treatment (from category A & B) OR choose one of the treatments below:
A Rose Body Wrap - Lie in a bed of roses and indulge in this nourishing and deeply moisturising treatment.
De-Stress Your Mind and Body Wrap - Enter the total chill out zone where you feel a thousand miles away from the pressure and confusion of everyday life.
These two treatments include a body exfoliation. wrap and a massage. It is more than a wrap. It is a layering of oils, gels and creams which each have a specific purpose - e.g. relaxing. nourishing, hydrating and detoxifying. The gels, oils and creams work on more than just the skin, they are absorbed into the bloodstream and inhaled through the nose and so work on a deeper physical and emotional level.
Our Dead Sea Wrap - Dead Sea Salts have been prescribed for centuries for health, beauty and relaxation. This unique mineral concentration is thought to provide relief to skin, arthritic and other health ailments. You too can now enjoy the same benefits and luxury as a pilgrimage to the Dead Sea in the comfort of our Day Spa. After your wrap you will receive a gentle massage.
Our South Pacific Islanders Wrap - South Pacific Islanders have used coconut oil and flower extracts to nourish and beautify their skin for centuries. Our two in one beauty treatment buffs away dull skin cells and unclog pores while the coconut and fragrances hydrate and protect your skin.
---
For more information about the best services for your needs or to organise an appointment - just give us a call!
---
Qualifications
Natural Health Consultant
Naturopath For Over 30 Years, Spiritual Healer For Over 30 Years
Professional Membership
ATMS - Australian Traditional Medicine Society
---