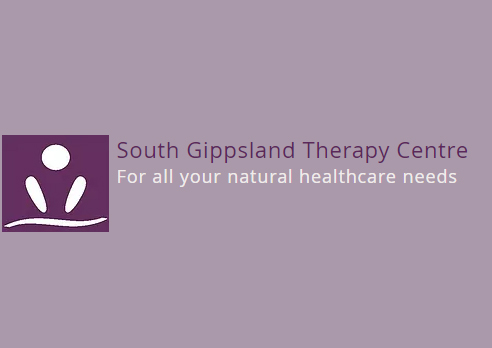 South Gippsland Therapy Centre
We here at South Gippsland Therapy Centre provide a range of professional Myotherapy services, to people of all ages. Call today to make an appointment.
South Gippsland Therapy Centre - Myotherapy
Focus areas
Stress management
Nervous system
Aches & pains
Psychological disorder
F5
Taping
---
---
Practitioners
Marsha Livingstone
Lauren Van Oss

What Is Myotherapy?

Myotherapy is a multi-skilled physical therapy based around the professional treatment of muscles and soft tissues. It can be applied in the preventative, corrective and rehabilitative phases of therapy to restore normal integrity of the soft tissue structure.

What Does a Myotherapist Do:
Deep tissue massage and a variety of specific massage techniques
Thermal therapies
Electromechanical stimulation
Myofascial dry needling (acupuncture needles)
Corrective and rehabilitative exercises
Manual lymphatic drainage

When Should You Visit a Myotherapist?
When you have pain, particularly aching pain that lasts longer than a few days
When movement is restricted
If suffering head / neck or back aches and strains
For sports or occupational induced injury
Pain associated with stress
When your health practitioner recommends you
If you feel tight or just not quite right and need relaxing

Common Complaints That Can Be Treated
General aches and pains
Repetitive use injuries e.g; tennis elbow
Rotator cuff shoulder pain
Sciatica
Headaches
Low back pain
Shin splints
Sport injuries
Jaw pain
Foot pain
Myotherapists at SGTC are registered with IRMA which is your guarantee that they are well trained, qualified and accredited professionals.


For more information about the best services for your needs or to organise an appointment - just give us a call!
---