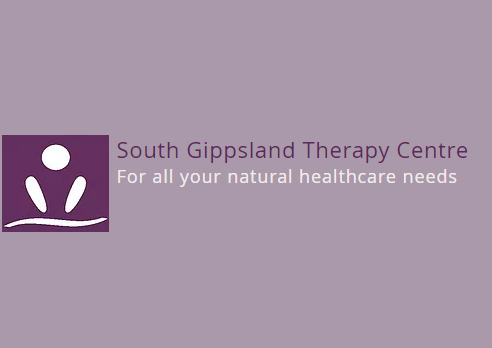 Member since 2013
South Gippsland Therapy Centre
8 Peart St
Leongatha VIC 3953
Aches & pains
Psychological disorder
F5
...
Come & see Margie today at South Gippsland Thearpy Centre, for a professional Physiotherapy treatment. Perfect for people of all ages.
South Gippsland Therapy Centre - Physiotherapy
---
Practitioner
Margie Fraser

How Does Physiotherapy Work?

Physiotherapy uses a variety of techniques to help your muscles and joints work to their full potential. It can help repair damage by speeding up the healing process, reduce pain or stiffness and can lay an important role in rehabilitation.

What Happens During a Treatment?

Before treatment, our physiotherapist does a thorough assessment of the persons movement, stability and restrictions. Following treatment, she also offers advice on how to strengthen or prevent future problems.

She will work with you to develop a treatment plan taking into account your lifestyle, leisure activities and general health, eg. A stretching and stability exercise program.

Our Physiotherapist, Margie Fraser, is originally from the Republic of South Africa and now resides in beautiful South Gippsland.

We are very fortunate to have a Physiotherapist of Margie's calibre on the SGTC team and she is a wonderful resource for our clients


For more information about the best services for your needs or to organise an appointment - just give us a call!
---
See Also...
About Us
For All Your Natural Heathcare Needs
South Gippsland Therapy Centre - Osteopathy
Dr Richard Walsh & Dr Lachlan Chisholm specialises in providing a range of Osteopathy services, to people in the greater Leongatha area. Call today for more information or to make an appointment.
---
Service categories