Member since 2013
South Gippsland Therapy Centre
8 Peart st
Leongatha VIC 3953
Personalised attention to your strengths and weaknesses.
South Gippsland Therapy Centre - Pilates
---

All of the sessions available at SGTC focus on im-proving YOUR postural weaknesses. Individual sessions are available and group sizes are small, enabling our instructors to closely monitor the way your body is moving. Technique is so important to better train your body to function efficiently and to be strong where it needs to be. If you are injured or simply want to fine tune your body and gain greater core strength, then our groups are for you.



**Compulsory Initial 1:1 session



Before joining any Pilates class, you must first attend a 1:1 session with the applicable trainer for a full assessment and introduction. This makes your transition into class easier, and helps your trainer to know what your body needs and is capable of



Which class for me??



During your initial 1:1 session your instructor will be able to advise you as to which class may suit you best. For those needing more specific or rehabilitattive advice, our studio reformer small groups may be best for you. However due to the small class sizes you can feel confident your individual needs will be catered to in any of our sessions.



Class sizes and booking your spot



In order for us to monitor class sizes, we require you to book your place in your class, and notify us when you cannot attend. You can do this simply by ticking 'book next' when you sign in, or by calling texting or emailing reception. SMS and email re-minders and calendar links are also available.



Price list



Pilates mat class—$20 or $180 for 10 pass card
Pilates studio group- $35 or $330 for 10 pass card
Mums class- $15
Functional fitness class- $18
One on One Pilates/PT—$69
Personal training 1:1 $69
(All prices include GST)



Studio Pilates



This is a small group session of maximum 3 participants where you will work an individual program tailored for your specific imbalances, injuries, issues and goals. Perfect for strengthening particular weaknesses, improving balance and coordianation, endurance and body control/posture) Using equipment such as reformers, foam rollers, theraband, fitness circles, wundachair, toning balls and matwork there is plenty of variety and almost limitless options for customisation.



Pilates Mat Classes



Perfect for all ages and abilities, from the very weak to the very strong, pilates allows you to work to your individual strengths and weaknesses. Ideal for improving posture and core strength. Key areas trained are the deep abdominal and lower back muscles, deep pelvic and hip muscles, and the upper and middle back muscles, providing increased stability, strength, control, flexibility, fitness as well as reducing stress. Class sizes are kept small to ensure that each participant is supervised effectively.



Functional strength and core



Focusing on technique, agility, strength and endurance in functional movements, these classes utilise a range of specialist equipment. This is a safe way to increase fitness in a functional way that will benefit you in all aspects of your life. Integrating Pilates principles of core strength and stability whilst challenging your fitness, this is a workout that will improve your individual weaknesses and vastly improve your overall fitness.



Pre-natal Pilates



The perfect form of low impact exercise for all women during pregnancy. The focus is on core strength, integrating pelvic floor awareness, and working with specific regions that can be weakened and tight due to the postural changes and stresses that occur during pregnancy. Classes are closely supervised and are the perfect way to strengthen your body to allow for a better pregnancy, labour and recovery.



Mum's strength and core class



Designed to target typical areas of weakness that most Mum's have in common, Including core/abdominal strength, pelvic floor, postural strength, toning and general fitness. Children of all ages are welcome with an open play area set aside for them to be amused whilst mums exercise. Closely supervised, our emphasis is on improving fitness in a functional way with emphasis on technique and posture throughout.

Click here to view our current timetable.



For more information about the best services for your needs or to organise an appointment - just give us a call!
---
See Also...
About Us
For All Your Natural Heathcare Needs
South Gippsland Therapy Centre - Exercise Studio
Yoga Classes - Pilates Classes - Personal Training - Core Strength Training - Mums & Bubs Classes. No matter what type of Exercise Class you're interested in attending, we here at South Gippsland have it sorted!
South Gippsland Therapy Centre - Osteopathy
Dr Rose Wray-McCann & Dr Lachlan Chisholm specialises in providing a range of Osteopathy services, to people in the greater Leongatha area. Call today for more information or to make an appointment.
---
Service categories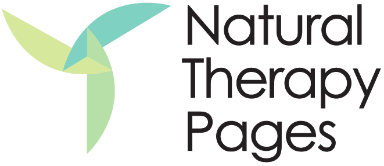 South Gippsland Therapy Centre