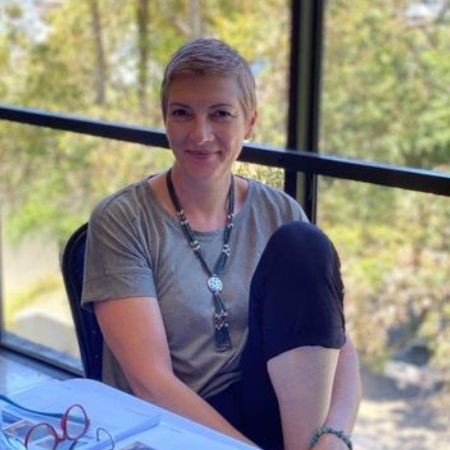 Shakti Energy Works
Want to find out my availability, pricing or opening hours? Click on Send Me Details Now to get started.
Send Me Details Now
Clicking on the Send Me Details Now button opens an enquiry form where you can message Rani Tilborghs directly
Whether consciously or unconsciously, the three main life stressors—physical, emotional, chemical—have affected us since birth. By facilitating the body's natural release of those stored stresses, spinal flow can help the body relax, heal and be "free". Call Rani to find out more about this healing therapy or book your session.
Spinal Flow Technique Practitioner
---
Focus areas
Energy
Chronic health issues
Babies
Anxiety
Stress management
Nervous system
---
---
Rani is a spinal flow technique therapist in Hope Island, where she uses Energy Medicine to restore energy and balance to the body, improving overall health and emotional well-being.
What is Spinal Flow?
The Spinal Flow Technique is based on the philosophy that the body has everything it needs to heal itself.
With this therapy, the body can be restored to its balance and function without requiring manual adjustments to the spine.
How does the spinal flow technique work?
Spinal Flow Technique combines touch, palpation, postural alignment and the seven gateways of the spine to find blockages in them.
Light touches are applied to certain parts of the body that contain the dura mater, the protective membrane that surrounds the brain and spinal cord.
Through spinal flow, your parasympathetic nervous system is restored, which is vital to our body's ability to heal and regenerate.
Benefits of Spinal Flow
Using the Spinal Flow Technique, people receive relief from pain, prevent illnesses, and symptoms by connecting their nervous system to their brains, releasing spinal blockages.
Relieves muscle spasms
Ensures a faster recovery
Boosts immunity
Increases oxygenation
Promotes nutrient flow
Reduces pain and stiffness
Relieves stress
Improves digestion
Increases athletic performance
Stimulates tissue regeneration
What happens after your session?
A ​Spinal Flow healing wave results in every cell in your body feeling free and connected.
Each session will boost your energy, make you feel at ease, improve your sleep, increase your focus and clarity of mind, and have an enhanced overall feeling of wellness.
Opening Hours
Monday: 7:30 am to 5:00 pm
Tuesday: 1:00 pm to 6:00 pm
Wednesday: 7:30 am to 5:00 pm
Thursday: 1:00 pm to 6:00 pm
Friday: 7:30 am to 1:00 pm
Saturday: 7:30 am to 2:30 pm
Sunday: Closed
Here are some testimonials from Rani's previous clients:
"I would like to recommend Shakti spinal flow to everyone. I have been having sessions on a regular basis and am blown away with what I have experienced on the table. Each session is different and I've come to realize absolutely anything can happen on the table. From laying there in complete bliss while your body and spine corrects itself. Yes I've felt this. To letting go of a rip roaring scream that just about blows your mind. I always had it in my mind, I'd never ever scream like that as I'd be too embarrassed. I had absolutely no control over that, but wow the emotions that are felt and released. The deep deep love that I've felt also. I know this has helped me big time, and I'm so grateful for the sessions I have. Rani is very professional in every thing she does. She's welcoming. Helpful, understanding and loving. Thank you Rani. I'm forever grateful." - Jackie Brooking
"I have experienced a number of spinal flow sessions with Rani. What an amazing experience. I have had fibromyalgia and chronic fatigue for over 30 years. I have lived with fight flight stress nearly all my life. The biggest change has been my psyche. I now feel a calm I have not had in my life. It is such a blessing to find this space allowing me to heal. Thank you with all my heart Rani." - Tricia Ferguson
Partner with Rani to identify the root cause of your pain, discomfort or illness, call to book your treatment or send an enquiry online.
Spinal Flow works with the nervous system to create ease in the body to assist with the release of blockages, physical, emotional and Chemical so the body can heal.
Working with 9 energy systems to bring balance to the overall system Reduce and overcome pain, illness, disease and chronic conditions. Manage stress, physical well-being emotional well-being. Balance hormones, allergies, overwhelm and much more
Qualifications
Spinal Flow Practitioner
Eden Energy Medicine Practitioner
Certified Practitioner Spinal Flow
Diploma Eden Energy Medicine
Mediator
---