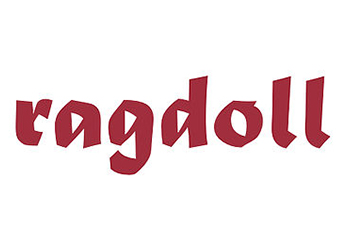 Ragdoll Therapy
Want to find out my availability, pricing or opening hours? Click on Send Me Details Now to get started.
Send Me Details Now
Clicking on the Send Me Details Now button opens an enquiry form where you can message Ragdoll Therapy directly
All of us have a mind, body and spirit, all parts of us are interconnected, interdependent and interrelated. Any form of reliable healing, change or therapy must take the whole person into account. Specialising in Ragdoll Therapy, we treat the body with many forms of holistic bodywork. Our modalities address the whole being.
Ragdoll Therapy
Focus areas
Shame
Values
Complementary
Nervous system
Love
Purpose
---
---
Services
Whether you are looking to learn, to improve, to reconnect with your purpose, whether you suffering from an illness or injury, we can provide what you need. Shayne and the team are equiped with a vast array of complementary skills specialising in the following areas. These modalities are especially chosen and designed for the vast needs of us all. Our practitioners are well trained and experienced in a diverse range of fields. The skills they posses are unique, modern and rich. Our speciality is of course Ragdoll Therapy.
​You can be assured our are providers of the highest quality and have many years of experience.
Ragdoll Therapy
Ragdoll therapy is a powerful form of clothed bodywork. Performed on the floor or a table, it treats the whole body specifically targeting the nervous systems which affects all other systems. Its powerful in is simplicity and vast in application.
Devised and refined by Shayne Jarvis over years of dedication to bodywork and learning integration, it's strongly influenced by Ka huna massage and Hawaiian principles of bodywork.
Ka huna massage
Ka huna massage is a dynamic form of oiled massage that dates back thousands of years to ancient Polynesia. Traditionally keep secret in family lineages for generations, it has has a resurgence in modern times.
Mette Sorensen and the team at High Spirits Retreat have been instrumental in making it a very popular and powerful model of body work.
Polynesian Floor work
Similar to Thai Massage its a dynamic form of clothed massage performed on the floor. Its rooted in the Hawaiian system of bodywork and was particularly refined by Mette Sorensen.
It involved pulling stretching and twisting of the limbs and trunk of the body. It's a great form of passive yoga and excellent for the whole body, mind and spirit.
Thai massage
Thai Massage is dynamic form of clothed massage. Performed on the floor, it involved pulling stretching and twisting of the limbs and trunk of the body. It's a great form of passive yoga and excellent for the whole body, mind and spirit.
The thai tradition of massage dates back thousands of years and evolved from many great influences on health and healing in Asia.
Kinesiology
Kinesiology is a modern marvel. It's a fully clothed form of healing using what's called muscle monitoring to find out what is the underlying issue and priority correction for any complaint or goal. It taps into the innate awareness of the client to inform the flow of the session.
Evolving every year, it is a testament to western healing systems to integrate modern and ancient wisdom into a powerful applicable tool. Only 100 years old in application but profoundly effective.
Highly recommended as amazing results are possible.
Whole food Farmacy
It's a shame that in modern times we are losing the wisdom of our grandparents and forgotten how to self care and self educate. Too often the tendency toward reliance on pharmaceuticals and institutions to inform us how to treat our symptoms.
Whole Food Medicine is inherent wisdom and knowledge in all of us. Thankfully, some have not only not forgotten the wisdom of our ancestors on diet and natural healing passed down from antiquity that nature abundantly provides but have actively bought about to investigate it and share it fully. Thankfully this movement is become more and more popular and people are stepping away from destructive behaviours toward simple principles of health. Check out the Doctrine of Signatures to feel the truth of what nature provides for us course through your body.
Life Coaching
Life Coaching using an intuitive model can have profound effects on refocusing or clarifying direction.
Usually performed over a 6 month period. We start with a process of determining what you love and what's in the way. Continued application of action steps and trusting the process leads to powerful results of living a life that just feels right.
We use the structure of an intuitive model called The Magician's Way. Check out the book of the same name for an inspiring read and feel the idea.
Workshops and Classes
Many of out clients come just to learn. To learn about themselves, about their place in the bigger picture but also to learn to practice and teach the modalities we offer and the skills involved.
We have regular classes and courses available as learning is our number one value. Shayne has been trained by Mette Sorensen in facilitation and group dynamics and is masterful at holding space and getting a message across. These skills and values are transferrable and he loves to teach.
Tai chi & Yoga
Let's face it we all could move more. There is no escape this physical life demands and profits from exercise, movement, laughter, dance, play, touch and good lunches!
Conscious exercise, exercise done with breath and focus, is a profound foundation of longevity and happiness. It build strength, resilience, and good feelings, good health, and emotional and mental balance. Conscious exercise is one of the brightest acts of self care and preservation we can engage in
Tai chi and Yoga are well know and work. There are many. But we offer these here for now. I, we, recommend being creative - find what works for you, what you love, do it, play with it, evolve it, commit t it move on if it time but move, dance and play. Remember to breathe as thats the linch pin. Its all about the breath.
Theta Healing
Theta Healing is a powerful Instant Healing Technique that relies on your own ability to heal yourself in co-creation with whatever aspect of Higher Power you relate to whether that be God or your own inherent healing ability.
It Is called Theta Healing because the brain wave of Theta, previously thought to be only accessible during deep sleep, is used consciously by the practitioner to better access and use your own healing ability during the session.
---