Member since 2012
Sheena's Healing Hands -Energy Healing Therapies
Redland Bay
16 Irwin Pl
Redland Bay QLD 4165
Servicing area: Redlands Area, QLD
Emotional issues
Sinus
Lifestyle
...
Want to find out my availability, pricing or opening hours? Click on Send Me Details Now to get started.
Clicking on the Send Me Details Now button opens an enquiry form where you can message Sheena Cartwright directly.
Sheena's Healing Hands provides Reiki Treatments, Aura Cleansing and Distance Healing. Sheena also offers Reiki training - call for more information or to make a booking for a Healing.
Sheena's Healing Hands - Reiki
---
Reiki / Intuitive Healing / Aura Cleanse
Reiki sessions have a duration of sixty minutes. The treatment is carried out lying down and fully clothed. During the treatment, Sheena channels universal Reiki energy to whichever part of the body that needs healing. This involves her placing her hands close to, or on the body.
People report a range of sensations: heat, tingling, cold, and pressure. Reiki Practitioners attribute these sensations to the Reiki energy repairing and opening their energy channels (meridians or nadis), releasing "negativity" and blocked or stagnant energy.
Countless individuals have found Reiki to be an enlightening, positive experience and the benefits of treatment have been published in peer-reviewed alternative medical journals. Benefits include:
Relaxation

Increased Immunity

Reduced Heart Rate

Improved Blood Pressure

Pain relief

Reduced Anxiety and Depression
Your Reiki treatment is also able to include colour or sound healing if you desire. Call or visit Sheena's Healing Hands
Website
for more information
---
Distance Reiki Healing
Distant Reiki Healing is given without the recipient being present, because Reiki is a Universal life force energy - Reiki knows no boundaries or barriers. Because Sheena is an attuned Reiki Master, she is able to send the therapeutic, healing Reiki energies to anyone or anything, anywhere in the world. It's not necessary for Sheena to have met the receiver, or know what they look like. Sheena has regular clients who receive distance healing from her in other countries with profound outcomes, easing anxiety and stress, and enhancing the recipient's general sense of well being. Distance healing is able to be sent to people, animals, events, and the deceased.
Visit Sheena's website to read more about Distance Reiki Healings and read testimonials from clients who have shared the results of their
distance healing experiences
.
---
Reiki Training
Sheena runs one-on-one or small group Reiki courses by request. Groups are kept to a maximum of four to enable each student to receive quality training.
Classes include practice sessions to increase your confidence. Everyone is able to be attuned to Reiki and experience the benefits immediately. There are no age limits and it's a great tool for healing family and friends.
---
For more information about Reiki and Energy Healings, call Sheena's Healing hands or click on the 'Make an Enquiry' button below.
---
Qualification details
Registered Nurse

First Aid

Reiki Master/Accredited Reiki Practitioner

Member of Reiki Australia

Aromatherapist Cert IV

Kinesiologist Cert IV
---
See Also...
Sheena's Healing Hands - Kinesiology
Kinesiology is a gentle healing modality and communication tool designed to improve how people function in all aspects of their day-to-day lives. Sheena's Healing Hands offers both Kinesiology and Ear Candling - call to book!
Sheena's Healing Hands - Infant Massage
Sheena's Healing Hands offers Infant Massage and Infant Massage classes - if you'd like to bond with your baby with massage, call Sheena to hear about Pre-Birth or New Mum Baby Massage Classes.
---
Service categories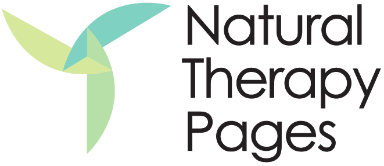 Sheena's Healing Hands -Energy Healing Therapies