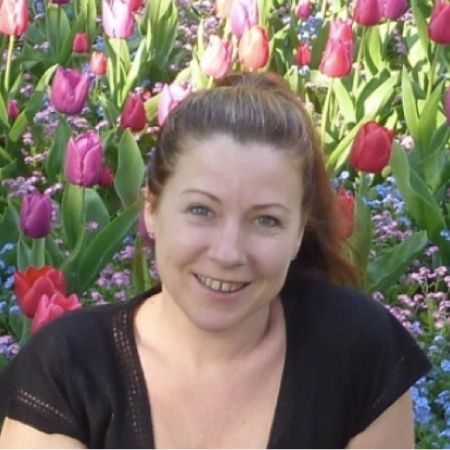 Shoalwater Chiropractic
Clicking on the Send Me Details Now button opens an enquiry form where you can message Dr. Erica Hilton directly
Send Me Details Now
Reduce your risk of illness and pain by improving your health. The trained specialists at Shoalwater Chiropractic can help you identify the cause of your discomfort & create a treatment plan to address it. Schedule your appointment or send an enquiry online.
Chiropractic Care for Children, Athletes, Pregnant Women & the Elderly
Focus areas
Back pain
Neck pain
Pregnancy support
Babies
Headaches
Sciatica
---
---
Shoalwater Chiropractic is dedicated to helping you achieve fast, effective results.
Erica was introduced to chiropractic because of a car accident that injured her back.
She noticed major improvements in her pain and symptoms, as well as in her mood, energy levels, and general well-being.

This inspired her to become a chiropractor.
Her post-graduate studies focused on providing optimal support to children's growing bodies and their rapidly developing nervous systems so they can reach their full potential.
Erica's other special interest is sports chiropractic, in which she sponsors several local sporting teams to improve their performance and decrease their injuries.
Studies in Naturopathy preceded her education in chiropractic, Remedial Massage and Bowen Therapy, so her perspective on health is comprehensive and holistic.
Services Offered
Chiropractic
From children to athletes, chiropractic care is a safe, gentle and effective treatment that individuals of any age or stage of life can use.
Today's lifestyle places a great deal of physical, chemical, and emotional stress on the body, which can adversely affect the spine and nervous system.
Chiropractic enables the body and mind to function at their optimum and helps you live life to the fullest.
Shoalwater Chiropractic provides care for the following areas and conditions:
Back pain
Neck pain
Migraine
Sciatica
Scoliosis
Turtle back
Sports performance
Pregnant women
Remedial Massage
Shoalwater Chiropractic specialises in remedial massage therapy.
On your first visit, you will receive the best tips and advice based on years of professional experience to ensure a longer period of pain-free living.
They aim to make your entire experience comfortable and safe.
Expert practitioners can help you unwind, relax, and reset.
Treat yourself to some well-deserved downtime and enjoy life again.
Bowen Therapy
Bowen Therapy is a holistic treatment that focuses on the treatment of various physical ailments like sports injuries, chronic pain, and other types of musculoskeletal conditions.
Shoalwater Chiropractic practitioners are experienced in Bowen Therapy, so you can get the care you need.
Dry Needling
Dry needling involves inserting the fine needles into the skin penetrating the muscles and fascia.
As a result, muscle bundles that are contracted become looser and can relax.
Dry needling can improve muscle strength and range of motion as well as activate muscles.
What happens on your first visit?
As part of your consultation, they will perform a comprehensive physical and diagnostic exam, with the team asking questions about your goals and health issues.
A free spinal x-ray will be provided if needed.
Upon completion of your examinations, the team will present an accurate diagnosis and a straightforward prognosis.
Following this, they will develop a treatment plan tailored to your needs and offer you stretches, exercises, guidance, fun, and motivation to help you achieve your goals.
Opening Hours
Monday: 8:00 am to 7:30 pm
Tuesday: 8:00 am to 7:30 pm
Wednesday: 8:00 am to 7:30 pm
Thursday: 8:00 am to 7:30 pm
Friday: 8:00 am to 7:30 pm
Saturday: 8:00 am to 7:30 pm
Get in touch today or book your first appointment online.
Qualifications
Diploma In Remedial Therapy
Bachelor of Science In Chiropractic
Bachelor of Chiropractic Science
Professional Membership
Chiropractic Board of Australia
---