Member since 2013
Signature Wellbeing
43 Glenferrie rd
Malvern VIC 3144
Servicing area: Malvern, Armadale and Inner East Melbourne
Respiratory problem
Nervous system
Remedial massage
...
Want to find out my availability, pricing or opening hours? Click on Send Me Details Now to get started.
- Specialising in providing the highest quality Chiropractic and Myotherapy care in the Glen Iris area -
About Signature Wellbeing
---
At Signature Wellbeing in Malver, our practitioners are concerned about the overall health and wellbeing of each of our clients. Focusing on addressing a range of physical issues, our practitioner will also take into account the emotional and mental health of individuals who come into see us.
Established in 2010, we have been helping people of all ages who suffer from back pain and spinal issues. Our practitioners also offer a range of Myotherapy & Remedial Massage services, with professional Pregnancy Massage treatments also on offer. Striving to provide the highest quality of care, why not give us a call, organise your next appointment and discover the benefits that a treatment can bring to your health & wellbeing.
---
---
Services On Offer
Chiropractic Care

Clinical Pilates

Physiotherapy Treatments

Remedial Massage

Myotherapy Treatments
....................................................................
Call us on 03 9509 3261 to organise your next Chiropractic Care treatment
....................................................................
Read Our Blog
To read our latest information about physiotherapy and the benefits that a treatment can bring to your health and wellbeing, just click
here
Our Mission
To provide the highest quality care to our surrounding community, using both treatment and management strategies to improve your health and increase your performance.
Opening Hours
Chiropractic Treatments:
Mon: 2pm-7pm

Tues: 8am-11:30am & 3pm-7pm

Wed: 2:30pm-7pm

Thurs: 8am-11:30am & 3pm-7pm

Fri: 8am-12pm

Sat: 8am-12pm
Myotherapy / Remedial Massage:
Mon: 12pm-8pm

Tues: 11am-8pm

Wed: 10am-7pm

Thurs: 8am-6pm

Fri: 10am-7pm

Sat: 8am-12pm
Meet Our Team
Dr Craig A Skicko - Chiropractor
B. App Sc(COMP MED CHIRO) M. Clinical CHIRO
Dr Craig Skicko joined Sharna and Isaac in Nov 2010 to create Signature Wellbeing.
Craig brings a new excitement and energy to the clinic to provide the best possible care through drug free chiropractic care to the community. Craig provides care to families using safe and effective techniques to ensure your body is working at 100% via correct nervous system function.
In addition to chiropractic, Craig places a big emphasis on diet and rehabilitation to enable people to set their health goals and assist them in reaching these goals. By incorporating a range of approaches many individuals and family members are thriving under chiropractic care.
Sharna Lamb - Myotherapist
B. Health Sc(Myotherapy)
Talk about experience, Melbourne Storm and the Melbourne Rebels both have Sharna Lamb on their teams. And we are very fortunate to have her at Signature Wellbeing. Sharna completed a Bachelor Degree in Health Science and is trained in various techniques to allow proper function of your musculoskeletal system.
Sharna is well equipped to help with a wide variety of client needs and consults Wednesdays and Fridays from Signature Wellbeing Glen Iris.
Isaac Enborn - Myotherapist
B. Hlth Sc (Comp Med), Adv Dip Myo, Adv Sip Sports Therapy
We are lucky to have a high calibre of therapists at Signature Wellbeing and Isaac is no exception. Isaac has worked with National Basketball Teams including the late South Dragons.
In addition to consulting with private clients, Isaac is a lecturer and Tutor at the Australian College of Sports Therapy, teaching courses to 1st, 2nd and 3rd year Myotherapy and Sports Therapy Students.
Isaac is well qualified with advanced studies beyond straight Myotherapy and consults Thursdays at Signature Wellbeing Glen Iris.
Brendan Rose - Remedial Massage Therapist
Adv Dip Remedial Massage
Brendans specialises in trigger point therapy and sports massage. In addition to being a fantastic therapist, Brendan is also studying to become an osteopath, adding a wealth of extra knowledge compared to your normal massage therapist. Brendan consults Monday and Tuesday afternoons and Saturday mornings at Signature Wellbeing Glen Iris.
Lauren Krulis - Physiotherapist & Pilates Instructor
Lauren is our Physiotherapist at Signature Wellbeing Malvern, and brings a wealth of knowledge and experience to you, the patient. Lauren has just returned from a two year stint working in New York as a Physiotherapist, as well as training in the Kane School for pilates! By combining the two treatments Lauren has had outstanding results, including many people that have not previously had any success with other Physiotherapy treatment.
Lauren teaches Kane method Pilates in one on one classes, or when you are ready you can join one of our small classes of 3 so you can experience the great results of having supervised training at a reduced price. In addition, our clinic utilizes both the Trap/Cadillac Table and Reformers to ensure the best results for you, the patient
* HEALTH FUND REBATES AVAILABLE *
---
For more information about any of the professional Massage, Chiropractic or Pilates sessions that are available, just give us a call or send us a message instantly by clicking on the 'Make an Enquiry' button below
---
Qualification details
All of our practitioners are fully qualified, accredited & registered
---
See Also...
Signature Wellbeing - Chiropractic Care
Dr Craig is the professional to call if you're looking to bring your body back to its best health the natural way. Health fund rebates available Mention you found us on Natural Therapy Pages and receive a half-price initial consultation
Signature Wellbeing - Physiotherapy, Myotherapy & Massage
Physiotherapy | Remedial Massage | Relaxation Massage | Pregnancy Massage | Sports Massage | Myotherapy Treatments Bring your body back to its best health, when you organise your next professional Treatment at Signature Wellbeing Mention you found us on Natural Therapy Pages and receive a half-price initial consultation
---
Service categories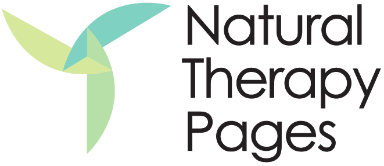 Signature Wellbeing