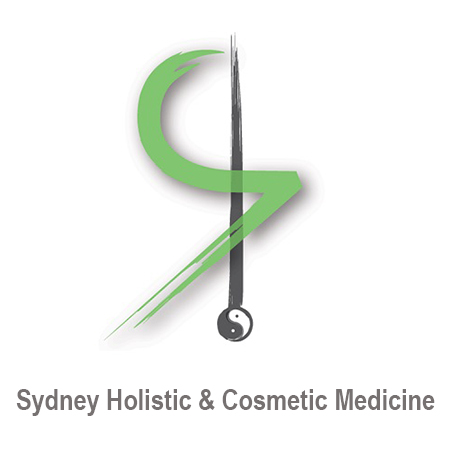 Sydney Holistic & Cosmetic Medicine
Clicking on the Send Me Details Now button opens an enquiry form where you can message Chris directly
Send Me Details Now
We support your body's natural healing processes. Using the very best in medical advancements combined with a holistic therapies programme, we've helped make a significant difference in the quality of life for people suffering from chronic illnesses or disease.
Allergies, Anxiety, Autoimmune Diseases, Cancer Care, Detoxification & Pain Management
Servicing area
Annandale, Sydney NSW
---
Focus areas
Arthritis
Cancer management
Eczema
High cholesterol
Hormonal imbalance
Irritable bowel syndrome (IBS)
---
---
The best of conventional & holistic therapies to maximise the body's natural healing mechanisms.
Sydney Holistic & Cosmetic Medicine offers preventive care in Annandale NSW by using integrative medicine. It's a holistic approach to treating the illness and disease in the body.
We conduct a thorough assessment of your health, diet and supplements, lifestyle, sleep pattern, and exercise routine to identify which areas of your whole person needs to be treated.
Our health practitioners specialise in the treatment of the following:
Allergies/Food Sensitivities
Allergies harm the immune system and eventually set off a slew of health disorders, including autoimmune diseases, weight gain, arthritis, and irritable bowel syndrome (IBS), to name a few.
Anxiety, Stress & Depression
Trauma, worries and fears are just among the factors that trigger anxiety. It often manifests with headaches, chest pains, fatigue, poor concentration and insomnia, among other symptoms.
Autoimmune Diseases
An autoimmune disease is a condition where the immune system attacks its own cells, tissues or organs. It could be a result of genetics or exposure to toxins like heavy metals, moulds, and infections such as Candida. Some examples of autoimmune diseases are lupus, psoriasis, thyroiditis-Hashimoto's and vitiligo.
Cardiovascular Disease
This condition is developed when plaque builds up inside the arteries,which can lead to a heart attack, stroke or even death. It can be caused by many factors, including genetics, high cholesterol, high blood pressure, smoking, heavy metals, diabetes, or even by taking birth control pills.
Heartburn or Gastro-Oesophageal Reflux Disease (GORD) Indigestion
GORD causes a burning sensation in the throat, frequent burping, and abdominal bloating accompanied by pain. This is due to gastric juices coming back from the stomach to the esophagus. We prescribe herbal medicine,supplements, life style and diet modifications with nutritional advice.
Irritable Bowel Syndrome (IBS)
This is a gastrointestinal problem that causes bloating, stomach cramps and alternating constipation and diarrhea. It may be caused by genetic factors, parasites,bacteria,viral infections stress, or food intolerances.
Detoxification
Overexposure to heavy metals is toxic to the body and may lead to autoimmune diseases, liver and kidney diseases, Crohn's disease, and a range of other disorders. Research shows that when the body lacks certain minerals, it utilises the heavy metals it has been exposed to.
Fluid/Water Retention
Excessive water retention in the body causes oedema. The lymphatic system is responsible for carrying fluid containing waste products from the tissues down to the lymph nodes. Unfortunately, when there are obstructions along the way and the lymph vessels are unable to carry fluid to the lymph nodes, this results in swelling that could lead to an array of health disorders.
Weight Management
Many people try so hard to lose weight only to gain it back. Our health practitioners can help you achieve your ideal weight by helping you identify what's causing you to gain weight. We employ nutritional medicine and functional imbalances, assess your diet and lifestyle, recommend an exercise program that suits you best, and help you establish healthy eating habits.
Hormonal Imbalances
Having imbalanced hormones interferes with the normal function of your body and mind, which could result in a serious health condition. It may be caused by a toxic environment or an unhealthy lifestyle. Addressing this issue prevents it from escalating into a serious condition like breast cancer.
Pain Management and Mobility Restoration
Arthritis, neck pain, menstrual pain, tendonitis and migraine restrict your range of movements and hinder you from performing your day-to-day tasks. Let us help you relieve pain and restore your mobility through integrative medicine. This approach consists of a health screening, an electro-stimulation (without needles), bioptron, low level laser, and an acoustic wave treatment. Low level laser is an excellent way to improve any muscular-skeletal pain and inflammation.
I have been using various modalities in relieving pain for 30 years but I found that the combination of low level lasers and electro stimulation of a number of points on the body to be very effective and lasting.
Book an appointment to find out more about your condition - whether it's minor or serious
Professional Membership
ATMS - Australian Traditional Medicine Society
---