Clicking on the Send Me Details Now button opens an enquiry form where you can message Silvia's Healing Place directly
Send Me Details Now
Professional Reflexology andCrystal Healing Therapy(also space clearing)
About Silvia's Healing Place
Servicing area
Nollamara, Western Australia
---
Focus areas
Complementary
Purpose
Space clearing
Lifestyle
Breakdown
Love
---
---
Services on Offer
Crystal Healing Workshops
---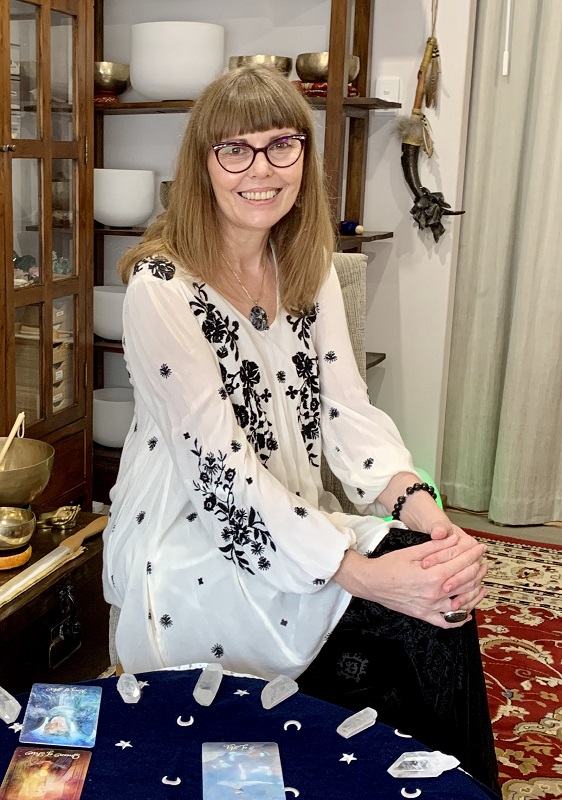 About Me
My name is Silvia and I am the owner of Silvia's Healing Place. My back ground is working in the "conventional" health care industry for over 35 years. Very early I in my career I developed a strong interest in natural healing therapies. During that time I also met some extraordinary people trained as medical doctors and then carrying on studying natural healing sciences such as TCM (traditional Chinese medicine) Acupuncture and so on. "Back in the days" this was very unusual. But it was a great inspiration to me, seeing these amazing individuals being great doctors and using the best of both worlds. These experiences lead me into learning about energy healing.
My official journey into studying natural healing modalities started in 2010. I have since completed the following diplomas:
Reflexology practitioner

HH Dip.(Reflex.)

Crystal Healing Therapy

HH Dip.(CH)

Advanced Crystal Healing Practitioner

HH Dip. (Ad. CH)

Pendulum Dowsing

HH Dip.(P.D.)

Flower Essence Practitioner

HH Dip.(F.Ess.P.)
I have also ventured into the realms of sound healing and incorporate the healing energy of sound into my sessions.
I am a strong believer that one should lead by example, and in order to create change it has to start with oneself. A balanced life lead with passion and guided by love, I believe, is the key to contentment and happiness. Fresh foods, regular exercise, strong human connections and embracing nature. For me that means, doing my energy work with great passion and looking after myself. Having strong connections with loved ones, along with a healthy lifestyle, practicing kundalini yoga and meditation regularly and embracing nature and occasionally "taking time out" is very important to me. And it keeps me passion going to do what I do.
---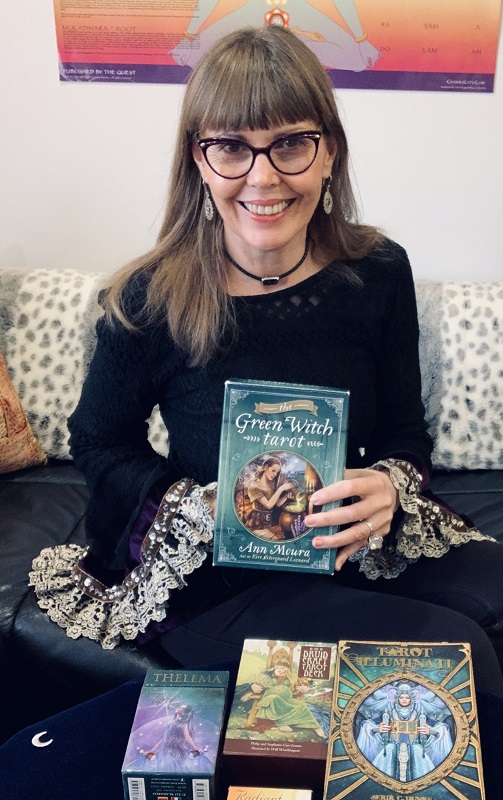 Tarot Reading
My Tarot Background
Tarot Readings is a new service to Silvia's Healing Place, However, it is not new to me. My interest in Tarot goes back many decades and for the past 10 years or so I have been an avid student of the Tarot myself. From my personal experience and the feedback from people I have read the cards for, Tarot cards are a great medium to use for advice and guidance, for pretty much any life situation.
About Tarot
Tarot Reading is not fortune-telling, rather it is working with the universal energies. Based on your current energy vibration, certain cards will surface to depict your current life situation, experiences, challenges and concerns. This will give you a clearer picture of what is really going on, and what is important. Based on this information you are likely to make better decisions and life choices, and in accordance with your higher self.
I have found that consulting the Tarot cards for advice and guidance, for me, has always been a positive experience. Even when the reading itself or the cards were negative, and there have been times it was not pretty. But the cards were reflecting what was going on in my life at the time. The positive part has been that by knowing things, I would otherwise not have known, I was able to make decisions that in the end facilitated a positive outcome. And ultimately lead to helping me create the life I want
Tarot Reading Session Info
One-to-one session conducted face-to-face or
Online, via video call, such as FaceTime, Skype or other online medium
Duration - 45 minutes
Session Fee (See price list -T&C"s)
When should you consider a Tarot Reading?
Everyday support and guidance.
When faced with a difficult decision or challenge.
Seeking guidance on a specific area in your life

Love, Relationships, Family
Career, Study, Business,
Financial Planning,
Health,
Life Purpose

Support with Goal Setting
Endings &New beginnings (e.g. New year, relationship breakdown)
Traumatic experiences (e.g. Grief, illness)
Tarot Reading Group Bookings (Party Bookings)
Duration: 2 hours
Maximum 6 people
Fee (See price list -T&C"s)
---
Testimonials
"A friend bought me a gift voucher for Christmas to see Silvia. What a great relaxing present! From the moment I walked into Silvia's home I felt instantly relaxed! Crystal bowls, Tibetan bowls, tuning forks, and all of the colourful crystals housed in a large wooden cupboard. The vibrations from the bowls and the sounds are amazingly relaxing along with Silvia's gentle approach. I also stayed on for a reflexology session which was heavenly! I highly recommend it. I felt very "in tune" by the time I left! Thank you Silvia!"
- Jacqui
Rebecca came to me for a Reflexology session a couple of weeks ago, at the time she was 9 month pregnant with her baby due any day.
"Hi Silvia, I just wanted to say thank you so much for my wonderful experience yesterday. As soon as I arrived you took so much care and time with me and I was finally able to relax instantly. Your home and your healing room is so peaceful and tranquil, I think I could have no treatments at all in that room and still feel benefits! I can't wait to come back for more! I'll also be purchasing gift vouchers in the future for family and friends who need to know about special people like you xxx"
- Rebecca P.
For more information about the best services for your needs or to organise an appointment - just give us a call!
---
---