Simply Aware
Depression
Relaxation
Purpose
...
Want to find out my availability, pricing or opening hours? Click on Send Me Details Now to get started.
Clicking on the Send Me Details Now button opens an enquiry form where you can message the practitioner directly.
See positive and significant change in your life through Hypnotherapy and Counselling
Simply Aware Hypnotherapy
---
Hypnotherapy
Hypnotherapy is a natural, non-obtrusive drug-free option for determining emotional and other issues negatively affecting our everyday life. Hypnotherapy allows us to harness the great resource of our subconscious mind to find and resolve the reasons for these issues.
Life issues, for example, nervousness, fears, phobias, depression, trauma, anguish, smoking, betting, weight reduction, performance/public speaking anxiety, relationship issues, fertility and child birth, sleep disturbance, exam/study/memory improvement, pain and constant sickness, and so on. These are able to be eradicated in a generally short remedial procedure, regularly in as few as 3-5 sessions.
Positive significant change can happen in your life through the force of your own brain.
---
Hypnotherapy can help with:
Smoking:
Smoking is a bad habit. The dependence on nicotine is said to be eradicated after 48 hours. This 3-session Stop Smoking hypnotherapy system is custom-made for every person and has a 96% success rate (taking into account clinical investigation) and aids you in the creation of new, healthy choices and habits.Most customers cheerfully report that quitting smoking was a lot easier than they expected by utilizing hypnotherapy.
Stress Managment:
Feeling drained, separated, on edge, disengaged, or simply feeling that something's not exactly right? Trouble sleeping, lack of concentration, trouble focusing, difficulty with relationships, inappropriate or distructive habits addictions and way of life, tension, fears – imagining that nobody else feels along these lines? These (and different side effects) are indications of anxiety.
Hypnotherapy is extremely successful in managing anxiety and customers report encountering significant levels of relaxation in the very first session.
Weight Managment:
Tired of yo-yo dieting? Lacking inspiration? We all recognize what we ought to eat and that we ought to work out, even though we have the best intentions in mind, we frequently find that we disrupt our earnest attempts. Hypnotherapy makes a difference!
The private sessions are customized for every person and give objective setting, nutritional advice, focus and the identification and resolution of individual challenges such as food addictions. Negative emotional practices, for example, the binge consumtion of food and comfort eating are tended to.
Timeline, Regression and Past life therapy:
A large number of the issues and problems that inconvenience us today are examples of behaviour based on core beliefs learned from our life experiences. These core beliefs manage our conduct, emotional responses and programmed reactions in our everyday life.
By utilizing Time Line Therapy and other regression techniques, we can investigate and resolve this profound set of core conditioning, liberating ourselves from the karmic patterns. In a way we get to be pattern-breakers by mending and discharging the the unconscious behaviours and thoughts that are keeping us away from accomplishing and carrying on with the life we need to live.
Counselling:
Dayle offers an instinctive and holistic approach, working with you to find your natural being, revealing issues and enabling you to accomplish your objectives. She helps you to introduce strategies to resolve problems and push ahead in life.
On the other hand perhaps you simply require somebody to converse with, who will hear you out, without judgment. Allowing you to shed light on your purpose and bolster you in your progress.
---
For more information about the best services for your needs or to organise an appointment - just give us a call!
---
See Also...
---
Service categories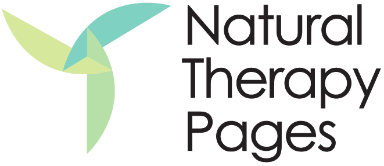 Simply Aware