Find a Nutritionist in your area

Member since 2011
Simply Vibrant
Servicing area: Queenscliffe, Geelong, Bellarine Peninsula, Western Victoria
Pregnancy support
Fitness
Wellness
...
Want to find out my availability, pricing or opening hours? Click on Send Me Details Now to get started.
Clicking on the Send Me Details Now button opens an enquiry form where you can message Lisa Fitzgerald-Brand directly.
Our mission is to provide information , support & Break Through Coaching that will enable you to make simple lifestyle changes ~ resulting in significant differences. I specialise in Vegan Health & Wellness Coaching. I provide detox and plant-based diet health advice and programmes.
Simply Vibrant
About Us
---
During the 20 years or so in these industries I have been fortunate to observe that there are patterns of behaviour that create dis-ease and unwellness in our bodies.
These patterns are global and there are no distinctions between races ~ we all succumb to certain states when our mindset & lifestyles follow specific patterns.
These patterns are predominantly a result of belief systems that no longer support or serve us. Most often these imbedded beliefs are working away at a subconscious level and sabbotaging the very changes we so much yearn for.
By the same token there are other patterns of behaviour that will create, contribute to and enhance good health & wellbeing.
It is my goal to assist as many people as possible to be able to 'break through' the blocks they have created and reach a whole new level of 'self awareness' this will enable them to freely (and from a place of power) make the choices that will allow them to make permanent changes ; Changes that will create health, harmony, self love and see them being 'Simply Vibrant'
Working with Blood group diet and pH value of foods that are actively good for you, we work with you and guide you to eat the foods that will create good health. We also educate you to understand what foods to avoid, why being discerning about food really does matter and strategies to keep you on track.
At Simply Vibrant we believe that as our client you are 'whole & complete' and have within you all you need to develop patterns and beliefs that will increase longeviity and let you embrace "simple changes that will result in significant differences" ...differences to you and your families vitality and joy of life!
Services
Our current lifestyle of over processed , genetically modified, irradiated, coloured, preserved , toxic & chemical laden food, lack of movement (yes , I mean exercise!), dehydration, reliance on pharmaceutical drugs, stressful and acidic lives has led to an explosion in chronic and disabling conditions~ do you know someone with any of the following?
1. Overweight ~ can't lose weight
2. Tiredness ~ fatigue ~ disinterest
3. Hormone imbalance
4. Skin problems ~ acne ~ dermatitis ~ rashes
5. Constipation
6. Bad breath/body odour
7. Digestive disorders
8. Fungal conditions ~ candida~ thrush ~ tinea
9. Thyroid problems
10. ADD ~ ADHD
11. Chronic autoimmune conditions such as Asthma ~ eczema ~ diabetes ~ hypothyroidism
12. AND ON AND ON AND ON
Sound familiar? These are your body's warning signals, these are signs that your body is in crisis and needs your immediate attention. What will you do? Will you turn the internal alarm off with the 'Band-Aid' approach of pharmaceutical drugs? Or will you work with your body's innate ability to heal? The choice is yours.
Simply Vibrant offers an alternative to living in a state of 'Un-wellness' working with the following services:
1. 'Blood group' specific detoxification
2. Alkalising dietary systems, recipes and supplements
3. Support and guidance to embrace a chemical free, organic lifestyle
4. Lifestyle evaluation & coaching
5. Follow up to assist with any concerns or difficulties.
6. Suggested supplements to support continued Health & Wellbeing
Most services are available via phone consultation and internet follow up.
So tell all your friends and loved ones that there is help, that the consequence of this help is Vibrant Longevity
Testimonials
I am 54 years old and work as an operational policeman in country Victoria and metropolitan Melbourne. In 2009, I realised that the lifestyle I was living was having a detrimental effect on my health. My fitness level had declined slowly over several years and I gained a significant amount of weight. My diet was poor, my stress levels were high, and I had trouble sleeping and generally felt unwell.
I contacted Lisa FitzGerald for some advice. She suggested I should have a full assessment and she would write up a health and lifestyle program specifically for me.
Lisa contacted me a few days later and I started on my program. The program began with a two week detoxification. This included a strict diet that varied from day one to day fourteen, as well as supplementary vitamin and a number of other things. The detoxification was followed up by a high protein diet and the commencement of an exercise program.
Over the next six months the diet was varied according to my needs and the exercise program was changed slowly but dramatically. I went from a 20 minute walk four times a week to running, gym workouts and exercise routines that I could do at home or in the back yard. I now train in the gym at least three times a week and do a five to ten kilometre run at least three times a week. My fitness level is that of a much younger person and I have shed 19 kilos. My body shape has completely changed, my muscle definition has returned and look and feel fantastic.
I have no doubt that Lisa's program over the last six months has added years to my life. I now enjoy a much improved quality of life and am really pleased with the results. I highly recommend Simply Vibrant and Lisa FitzGerald to all my friends and would gladly give my testimonial to anyone who was looking to improve their fitness, wellbeing and lifestyle.
Yours sincerely
Steve B
20 April 2010
To Whom It May Concern:
I have always had a strong interest in the health & wellbeing of myself & family and always explored & researched new & exciting complimentary therapies & medicines etc.
I believed I had a good knowledge of all of this, but realised soon after meeting Lisa FitzGerald of 'Simply Vibrant' that I there was so much more to learn & be guided by. Since utilising the information that I have learnt from Lisa, myself & my family's health & wellbeing has improved dramatically. We have been guided in so many areas from fitness, pregnancy, general health (physical & mental), skincare, positive attitudes, organic product use etc. It has been quite overwhelming, but also very enlightening. As a result I have been able to empower this knowledge & pass valuable information onto other family members, friends, work associates etc.
I will continue to use the services of Lisa FitzGerald & 'Simply Vibrant' as she is such a valuable & integral part of my life & my family. As a result of our positive association I have also passed on her contact details to range of people I know who will greatly benefit from her knowledge, inspiration, encouragement & empowerment.
I look forward to a fantastic life full of happiness & I thank Lisa for encouraging me to be the best person, partner, mother, daughter, friend & acquaintance that I could possibly be.
Kind regards
Richenda TOMLINSON
August 26, 2010
To Whom It May Concern:
Dear Sir or Madam:
I have known Lisa FitzGerald for many years and have found her to be a great motivator, especially in the areas of health, nutrition and lifestyle improvement.
Five years ago I was very unhealthy, obese and suffering depression after sustaining a spinal injury. Chronic pain, large amounts of medication and two bouts of spinal surgery had left me with not much hope for a good recovery.
Lisa devised a nutrition and excersise program for me that was not only easy to maintain but enjoyable. Lisa also recommended vitamin and nutritional supplements which assisted with the acidity that was causing a lot of my joint pain. My fitness gradually increased with daily walking and a healthy eating regime gave me energy to exercise for longer periods. As a result I lost 26 kilos and have maintained a good level of fitness. Throughout my program Lisa was inspirational with her support and encouragement.
Lisa also enlightened me to the risks of constant exposure to chemicals in our daily lives. She advised me on chemical free cleaning and personal care products and how to eradicate toxic chemicals from my diet. Under her guidance I have eradicated most chemicals from my household and diet. As a result I feel much healthier and have had none of the recurring ailments that I was formerly plagued with. Also under her guidance I have modified my diet to avoid various foods that were making me unwell ie dairy products, meat and processed foods.
As a result of my newfound energy and wellbeing I have started my own business which is a one –on-one holiday program for people with intellectual disabilities. Also my family and friends have been keen to make changes to their lifestyles after seeing my transformation.
I have no hesitation in recommending Lisa as a lifestyle coach. She possesses the attributes necessary to perform this role. She is informed and informative, encouraging, empathetic and firm when needed to be. She is also a wonderful role model as she is the embodiment of health and wellbeing and energy.
I wish her well in her endeavors and thank her sincerely for the wonderful changes she has bought to my life.
.
Sincerely,
Julie Sullivan
---
Service categories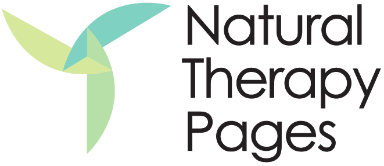 Simply Vibrant