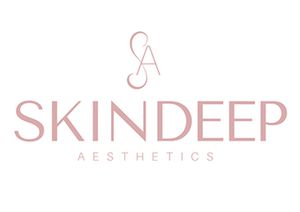 Member since 2018
Skindeep Aesthetics
86 New England
Rutherford NSW 2320
Sound therapy
Art
Facial
...
Want to find out my availability, pricing or opening hours? Click on Send Me Details Now to get started.
Clicking on the Send Me Details Now button opens an enquiry form where you can message Bonnie Herbert directly.
The Skindeep Aesthetics clinic is the creation of Bonnie Herbert, Skincare specialist. As an expert in the field of Skin Health, Aesthetics and Advanced beauty, Bonnie has a mission: to inspire greater confidence through better skin.
Skindeep Aesthetics
---
About
Located in Maitland NSW, the clinic offers the very latest innovative non-invasive technology. The most effective tried and tested non-surgical skin treatments available today are combined with expert advice through a unique consultation approach, Bonnie tailor-makes a treatment schedule for completely natural and understated results, using premium products such as Medicalia, a cosmeceutical Skincare line to address an extensive range of skin conditions requiring targeted "intensive care". Created using the finest ingredients and the most advanced manufacturing processes, Medicalia's innovative skin care delivery systems are what set the line apart from other cosmeceutical lines.
The clinic specialises in a variety of treatments such as Microdermabrasion, Hydrafacial Dermabrasion, LED Phototherapy, Oxygen Treatments, Sonophoresis and Bespoke Facials to effectively address many skin concerns including Age Management, Acne, Rosacea, Hyper-pigmentation and more.
Skindeep Aesthetics is a proud finalist in the prestigious local business awards in 2016 for outstanding health improvements services.
With a passion for all things skin, extensive knowledge and "healing touch" you can feel confident you are in good hands at Skindeep Aesthetics.
Facials
Medicalia skincare
From acute acne and hyperpigmentation to rejuvenating formulas for prematurely aged skin, from chronic rosacea to pre and post-operative skin care, Medicalia skin care provides easy to use skin care systems that provide dramatic visible results.
Created using the finest ingredients and the most advanced manufacturing processes, Medicalia's innovative skin care delivery systems are what set the line apart from other cosmeceutical lines.
Skin Consultation
Your skin evaluation and consultation at Skindeep Aesthetics is the first step toward improving the appearance and texture of your skin. In this consultation you are given the opportunity to express your skin care concerns and what you would like to achieve. You will be provided with expert recommendations on the best ways to achieve and maintain the results you desire. This includes a detailed home care prescription and treatment program sent to you in a follow up email. If you chose to have a treatment done at the time of consultation, the fee of $40 will be waived.
Facial Express
When time is of the essence, this is an effective, results meets relaxation treatment that will address your skin concerns on the day. This 30 minute express facial will clear, balance, brighten and hydrate your skin. Your skin will receive cleansing, AHA exfoliation, a customized mask and a scalp, hand or foot massage. This is a refreshing treatment for any skin. You will see an immediate improvement in skin texture and clarity. Simply a divine start to radiant and healthy skin!
Bespoke Facial
As an expertly trained professional, Bonnie takes an active role in getting you the very best results by tailoring a facial to suit your skins individual requirements. By nurturing your skin with the highest level of quality, result-driven ingredients and high tech advanced technologies, you will leave feeling refreshed and balanced.
Your customised Bespoke facial will include AHA Cleansing, Sonophoresis peeling, Steam Exfoliation, High performance Ultrasound therapy and Antioxidant Infusion, Luxury signature massage to face, neck and décolletage, Warm cocoon towel wrap and finished with a nourishing Mask.
Chemical Peels
Zinc & Peptides Peel
The Zinc & Peptides Peel features skin exfoliating, lightening, repairing, rebuilding and healing ingredients that are essential for acneic skin control and management of acne sequelae.
Phytic Acid & Acto-zyme Peel
The Phytic Acid & Acto-Zyme™ Peel formula blends a superb combination of actives that promote progressive and proper epidermal exfoliation and skin lightening.
Collagen & Vitamin 'c' Peel
The Collagen & Vitamin 'C' Peel features a tech innovation formula that addresses most mature skin concerns.
Retinol & Hexylresorcinol Peel
A powerful exfoliating formula for advanced ageing signs.
Youth Recovery Peel
An anti-aging peel by excellence. A radical answer for sun damaged, photo-aged skin. L+ Lactic acid, Glycolic Acid and Salicylic Acid, combine to dissolve and desquamate the skin surface cells by diminishing corneocytes cohesion. New skin emerges radiant and hydrated due to the increase in dermal glycosaminoglycans, and an increase in mucopolysaccharides. The skin appears resurfaced with tighter pores and reduced wrinkles. Challenging hyper-pigmentation appears lighter, with increased surface elasticity and smoother scarring. This peel promotes a younger, healthier skin. Recommended for all aged and photo-aged skin. Not recommended for sensitive skin. pH 2.25.
LPS-Peel
An innovative formula comprising a combination of three acids: L+ Lactic Acid, Pyruvic Acid, and Salicylic Acid. L+ Lactic Acid (see Lacto-Peel technical sheet). Pyruvic Acid: a flower acid obtained from the chalices of the subtropical malvaceae: Hibiscus Sabdariffa, very rich in pyruvic acid and a keto-acid, which stimulates the cellular turn over unlike any other acid. Salicylic Acid: a natural acid extracted from wintergreen, effective in dissolving the top layer of accumulated corneumcells. A true keratolytic and natural antiseptic. The LPS Peel significantly and visibly improves skin texture, smoothing the appearance of wrinkles.
Microdermabrasion
This treatment increases micro-circulation, bringing nutrients to the skin and greatly improves the appearance of all imperfections. It is a non-surgical exfoliation technique that helps to improve irregularities on the surface of the skin by buffing away the surface layer to reduce fine lines, pigmentation marks and shallow acne scars. The process also accelerates the regeneration of new skin cells, stimulates the production of collagen and strengthens elastin; effectively plumping the skin out and revealing fresher, healthier and younger looking skin.
Hydrafacial Dermabrasion
Hydrafacial Dermabrasion is a non-invasive painless procedure that delivers instant improvement in skin appearance with no downtime. The treatment uses Vortex technology to deep cleanse, exfoliate, extract and Infuse hydration. Clinically proven to improve the appearance of fine lines, wrinkles, congested and enlarged pores, oily or acne-prone skin, hyper-pigmentation and brown spots.
LED Phototherapy
LED phototherapy offers a therapeutic light treatment that is safe, non-invasive and chemical free. The treatment has shown to be widely effective in clearing up acne, reducing wrinkles, evening skin tones, reducing redness, revitalisation, soothing, cell rejuvenation and boosting the skin.
Beauty & Relaxation
Hands & Feet
Classic Mani
File, Buff, Cuticle Tidy & Polish
Classic Pedi
File, Buff, Cuticle Tidy & Polish
Deluxe Hand Spa
Hand Soak, Exfoliation, Nail Care, Hand & Arm Massage, Mask with Warm Towel Wrap finished with Polish.
Deluxe Pedi Spa
Foot Soak, Exfoliation, Nail Care, Callus and Soles Filed, Foot Massage, Mask with Warm Towel Wrap finished with Polish.
Shellac Available
Eye Enhancement


Brow Wax


Brow Tint


Lash Tint


Brow Wax, Lash and Brow Tint Combo


Waxing


Lip


Chin


Sides Of Face


Full Face


Nostrils


Under Arms


Arms


Legs


Bikini


Relaxation Massage
The strokes and manipulations of Swedish Massage therapy are each conceived as having a specific therapeutic benefit. One of the primary goals is to speed venous return fro the extremities.
Swedish massage shortens recovery time from muscular strain by flushing tissue of lactic acid, uric acid, and other metabolic wastes. It improves circulation and stretches ligaments and tendons, keeping them supple and young. Swedish massage therapy also stimulates the skin and nerves themselves. Swedish massage reduces stress, both emotional and physical, and is suggested in a regular program for stress management.
Aromatherapy Massage
Aromatherapy massage is massage therapy with essential oils (highly concentrated plant oils) added to the massage oil.
Inhaling essential oils through the nose is thought to promote beneficial changes in the mind and body by affecting the limbic system (a region of the brain known to influence the nervous system). Essential oils are also believed to be absorbed through the skin.
Relaxation Package
Organic herbal tea is served upon arrival before easing into your treatment. Lie back & relax to soft spa music and scented aromas that fill the air. An Aromatherapy back massage will begin your journey, A therapeutic technique which combines natural properties of essential oils and the healing power of massage therapy to really take you away. Next A customised Facial including a detox massage combining precise stimulation of acu-points of the face and powerful detoxifying effects of manual lymphatic drainage, you will experience a deeply restorative treatment leaving you with brighter and rejuvenated skin. To finish your journey a unique pedi spa with a refreshing foot bath to soften and relax the feet. Includes deep exfoliation, nail & cuticle care, a soothing foot massage and foot mask with warm towel wrap to truely pamper tired stressed feet.
---
Service categories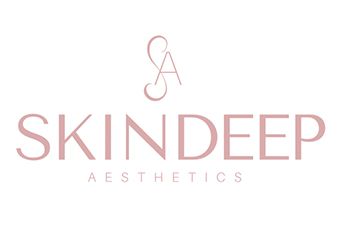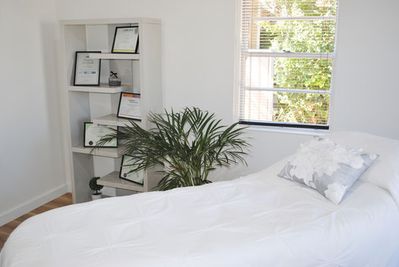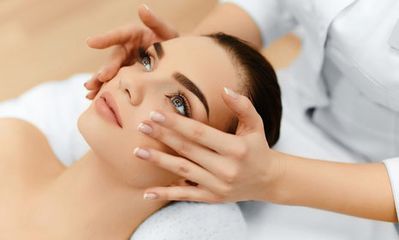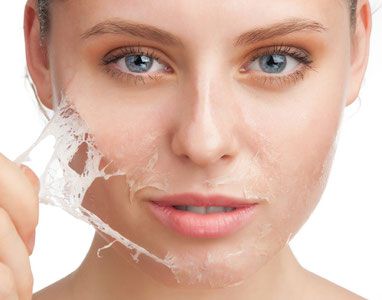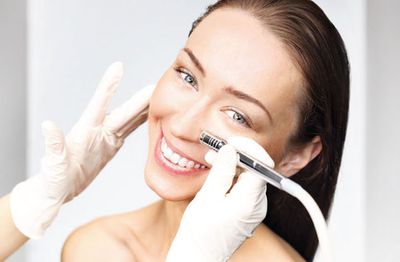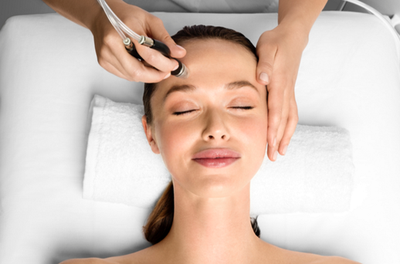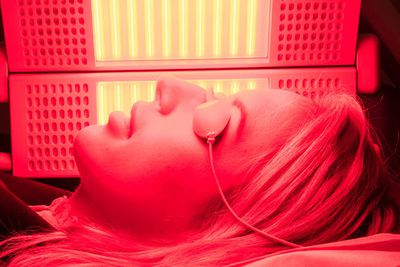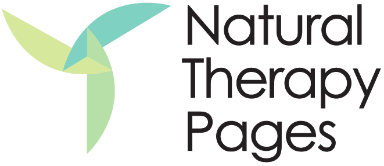 Skindeep Aesthetics