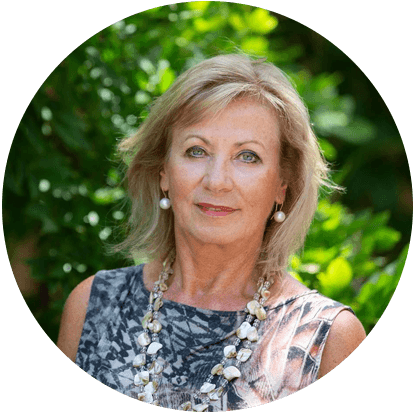 Solutions to Health
This account is currently inactive on Natural Therapy Pages, but you can browse from hundreds of other practitioners in your local area.
Search for practitioners in Sydney
Tired? Flat? Exhausted? If you would like too feel more energized and vibrant, contact us TODAY and ask about a Natural, Herbal Energy Boosting Program!!Mention Natural Therapy Pages for a FREE 15 minute initial consultation. Balance hormone levels, reduce stress and increase energy by tapping intoyour body's natural ability to heal itself.Dorota Wroblewska has 19 years and is a leading naturopath and homeopath specialising in Women's Health.
Solutions to Health - Dorota Wroblewska
Servicing area
All areas by online, Skype and telephone consultations
---
Focus areas
Conception
Weight management
Wellness
Mood disorders
Obesity
Metabolic syndrome
---

About Dorota Wroblewska
---
Dorota Wroblewska is a leading naturopath and homeopath specialising in Women's Health, encompassing preconception care, infertility support, hormonal and reproductive health. Dorota uses an evidence based natural medicine concurrently with a variety of comprehensive screening and functional pathology testing to further asses your health issues.

Dorota's Areas of Speciality include:


Fatigue and Exhaustion

Natural Fertility

Pre conception Care

Hormonal imbalances and Menopause

Digestive Problems

Insomnia and Difficulty Sleeping

Weight Loss
---
Call Dorota on 93988052 NOW! to learn how she can help you to achieve your dream of becoming a mother.
Please visit my website www.solutionstohealth.com.au for more information
---


Qualifications
Bachelor of Health Science

Advanced Diploma of Naturopathy

Advanced Diploma of Western Herbal Medicine

Advanced Diploma of Homeopathy

Diploma of Nutrition

Advanced Diploma of Natural Fertility Management

Advanced First Aid
Professional membership
NHAA National Herbalist Association of Australia 153084

ATMS Australian Traditional Medicine Society 12595
Naturopathic consultations
1hr
Initial Naturopathic consultation
Naturopathic consultation
1hr
Qualifications
Bhsc, Advanced Diploma Of Naturopathy, Advanced Diploma Of Western Herbal Medicine, Advanced Diploma Of Homeopathy, Diploma Of Nutrition
Professional Membership
ATMS - Australian Traditional Medicine Society
---