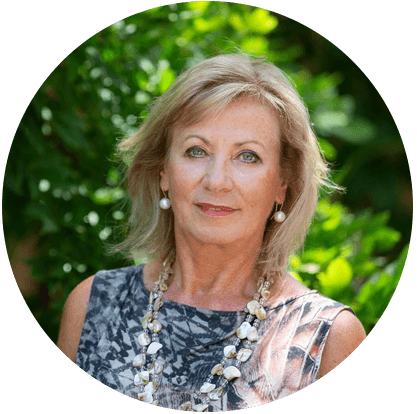 Solutions to Health
Clicking on the Send Me Details Now button opens an enquiry form where you can message Dorota Wroblewska directly
Send Me Details Now
Tired? Flat? Exhausted? If you would like to feel more energized and vibrant, contact us TODAY and ask about a Natural, Herbal Energy Boosting Program!!Balance hormone levels, reduce stress and increase energy by tapping into your body's natural ability to heal itself.Mention Natural Therapy Pages for a FREE 15 minute initial consultation.
Solutions to Health - Naturopathy and Herbal Medicine Services
Servicing area
Randwick, Coogee, Bondi, Maroubra, Alexandria, Bondi Junction, Waterloo, Waverley, Sydney NSW
---
Focus areas
Metabolic syndrome
Obesity
Wellness
Conception
Mood disorders
Weight management
---

What Naturopathy can do for you?
---
How would you like to dramatically boost your energy levels, achieve better health, balance hormone levels and increase your chances of conceiving a healthy baby?

Did you know that a visit to a naturopath could result in ever lasting positive changes in the way that you will feel and function?
The whole of naturopathy is based on improving and promoting health. Naturopathy provides concepts and strategies for building health care practices into models of preventative medicine rather than common model of illness management. A naturopath takes a holistic approach to your health and looks to identify exactly what issues are affecting you and takes the necessary action to treat the cause of your problems rather than just symptoms.

Philosophically, naturopathic medicine views acute disease as the bodys attempt to purge itself of accumulated toxic substances. Therefore, most degenerative diseases are the bodys attempt to survive at a lowered state of health. Over time your body is forced to accept toxins it is not capable of detoxifying and eliminating. Prolonged toxicity in the blood, infection and tissue inflammation results in decreased vitality, function and ultimately, in the degeneration of tissues.
A naturopath utilises treatments that work with your bodys natural healing process rather than just suppressing your symptoms. This approach allows you to not only overcome any problems that you may have, but also improves your general wellbeing, boosts your immunity and increases your energy and vitality.


So, why choose Solutions to Health for your health concerns?
---
We take a comprehensive case history and analyse exactly what is going on with your body to give you the most effective health solution that is tailored specifically for YOU. Once we have identified the true cause of your problem we provide you with the guidance and support to eliminate your problems and return you to a state of health that you forgot was even possible. It is this individual attention and care that will allow you to achieve the lasting health change you desire.

Some of my areas of expertise include:
Fertility Optimisation, Infertility
Preconception Care
Miscarriage support
Hormonal imbalances, Female reproductive issues such as PMT, PCOS, Endometriosis
Digestive problems such as constipation, bloating, Inflammatory Bowel Disease
Poor Immunity
Sleep disorders
Fatigue and exhaustion
Stress, anxiety and mood disorders
Weight concerns
---
Call Dorota on 93988052 NOW! to learn how she can help you to achieve your dream of becoming a mother. She is happy to offer hour FREE consultation to discuss HOW she can help You!

Please visit my website www.solutionstohealth.com.au for more information
---


Qualifications
Bachelor of Health Science
Advanced Diploma of Naturopathy
Advanced Diploma of Western Herbal Medicine
Advanced Diploma of Homeopathy
Diploma of Nutrition
Advanced Diploma of Natural Fertility Management
Advanced First Aid
Professional membership
NHAA National Herbalist Association of Australia 153084
ATMS Australian Traditional Medicine Society 12595
Naturopathic consultations
1hr
Initial Naturopathic consultation
Naturopathic consultation
1hr
Qualifications
Diploma In Nutrition
Advanced Diploma In Homoeopathy
Advanced Diploma In Western Herbal Medicine
Advanced Diploma In Naturopathy
Professional Membership
ATMS - Australian Traditional Medicine Society
---