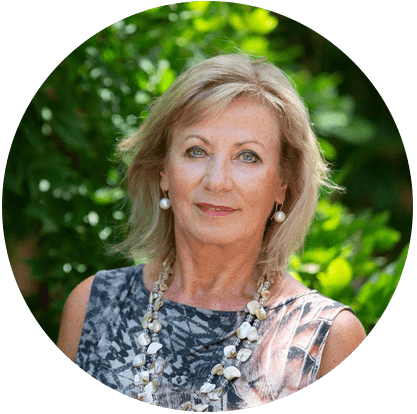 Solutions to Health
Want to find out my availability, pricing or opening hours? Click on Send Me Details Now to get started.
Send Me Details Now
Clicking on the Send Me Details Now button opens an enquiry form where you can message Dorota Wroblewska directly
If the brain and the central nervous system perform properly, the body will have a balanced and healthy lifestyle and will be able to adapt quickly to situations and people.
Dynamic Neurofeedback, Neurofeedback Brain Training
Focus areas
Conception
Weight management
Wellness
Mood disorders
Obesity
Metabolic syndrome
---
---
What is Neurofeedback?
The brain function and the Central Nervous System (CNS) operate closely, and the CNS becomes disrupted by daily problems when the brain doesn't function effectively.
Some of the signs of the CNS can suggest that your brain may not work properly, including the following:
Drug and alcohol abuse
Focusing and observing challenges
Feeling stressed, nervous, anxious and overwhelmed
Low immunity, cold and infection susceptibility
Problems with memory, poor fitness
The brain should operate with NeurOptimal to make you work at the highest. Neurofeedback is a very powerful device because it addresses the cortex and the commands, the thinking, and behaviour of all our bodies. The NeurOptimal Neurofeedback technique, established by clinical psychologists, will lead to resolving negative symptoms of the Central Nervous System, and enable you to accomplish the following:
It will make you more confident
Manage troubling sleep patterns
Enhance relationships
Give more sense of self-conception, joy, and well-being
Reduces stress and anxiety
Improving efficiency and actions
What is Dynamical Neurofeedback?
NeurOptimal is the world's most complex neuro-feedback system that differs greatly from other methods, which is not therapeutic, rather includes brain training, this revolutionary type of neuro-feedback. It is easy, perfectly safe and non-invasive, this directs the brain to self-repair and requires nothing to do.
Can Anyone Use Neurofeedback Brain Training?
In reality, NeurOptimal Neurofeedback is healthy for everyone. Several users reported findings that changed the lives of the NeurOptimal program. These users include entrepreneurs, top athletes, families, war veterans, children suffering from social and communication issues, anxious people, students who are struggling to focus on their needs.
What's Going On During The Session?
The exercises are often appealing to many individuals, as the electrical activity of your brain is monitored using two small electrodes on your head and ears. You may note gaps or clicks in the music that are a symbol of the knowledge feedback loop when the brain becomes more disturbed. You realise each time you hear this that your brain has evolved to a more normal, comfortable, and productive rhythm and corrects itself.
What Is the Number of Sessions Needed?
NeurOptimal is not an immediate solution, it's a system that lets your brain and Central Nervous System release old habits and train themselves in a more healthy way. You need to continue 1-2 sessions a week for the first few weeks and then expand to 1 session a week. I suggest not to go further than a week apart for the first 10 sessions, and the 10th is going to be free.
The right thing to do is to pause at any moment and pick up later still if you choose, there is never wasted time. If you're looking for permanent changes then you might need 20-30 sessions.
Book an appointment and experience the perfect transformation with NeurOptimal.
Naturopathic consultations
1hr
Initial Naturopathic consultation
Naturopathic consultation
1hr
Qualifications
Bhsc, Advanced Diploma Of Naturopathy, Advanced Diploma Of Western Herbal Medicine, Advanced Diploma Of Homeopathy, Diploma Of Nutrition
Professional Membership
ATMS - Australian Traditional Medicine Society
---