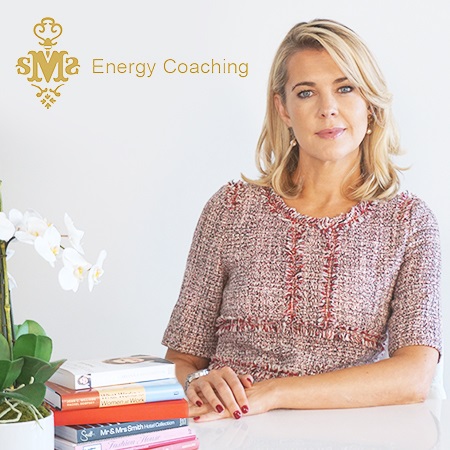 Want to find out my availability, pricing or opening hours? Click on Send Me Details Now to get started.
Send Me Details Now
Clicking on the Send Me Details Now button opens an enquiry form where you can message Sonia Motum directly
Energy healing is a transformational and beautiful way to let go of old and limiting habits, thinking, beliefs and fears that have kept you stuck in a place that no longer brings you joy and abundance.
Reiki & Energy Healing for Positive Transformation
Servicing area
Bondi, Bronte, Coogee, Randwick, Tamarama, Woollahra, Rose Bay, Edgecliffe, Eastern Suburbs & Sydney
---
Focus areas
Self development
Finances
Trauma release
Readings
Face to face
Love
---
---
Sonia is both a Reiki Healing Practitioner and also a Practitioner of the Serenity Vibration Healing & Enlightenment Technique. As an intuitive and gifted healer and personal development coach, Sonia is able to quickly identify and shift limiting and fear based beliefs that have held her clients stuck in old patterns of thought and behaviour and have stopped them from attracting what they really desire for themselves.
Sometimes, even unconsciously, we live our lives moving in circles, attracting the same sort of unhealthy relationships, never feeling good enough or lovable, having pain in our bodies or addictions or weight we just can't shift.
For some people, it is an innate knowing that there is more to life than the one they are currently living or a realisation that they are not happy or living the life they wish for, for others it is life traumas that draw them to an energy healing session with Sonia.
Energy healing cannot be intellectualised, it is something that needs to be experienced. Sonia asks her clients to come to their session with an open mind to allow the session to unfold as it is meant to. No two energy or Reiki healing sessions are ever the same and wonderful and profound things happen in each and every session to support the development of clients on an emotional, spiritual, physical and mental level.
Reiki
Reiki is a very gentle form of healing useful for realigning the flow of Chi or life force energy throughout the body. Energy must flow freely and easily through the body for a state of balance, harmony and a feeling of connection to the Self and the Universe. However, where there are energy blocks present in your energy system due to the storing of negative emotions or toxic substances such as alcohol and drugs, as well as heavy foods, there will be interference with the flow of this positive life force energy.
The more specific benefits of Reiki include:
Adjusting the flow of life force energy or Chi through the body
Creating a sense of deep relaxation
Boosting the immune system
Supporting the body's natural ability to heal itself
Aiding spiritual growth and emotional healing
Relieving physical pain
Revitalising both the body and the Soul
Re-balancing the connection between the spiritual, emotional, physical and the mental bodies; balancing all 4 energy bodies
Cleansing the body of toxic energy
Improving sleep
Increasing one's vitality and raising the your vibration
Energy Healing
Are you feeling stressed and overwhelmed? Worried about your finances? Lack self confidence? Want to meet your ideal partner, but struggling to find them? Do you have an innate knowing that you are here for a bigger purpose, but not quite sure what it is or are struggling to realise it? Are you desiring change, personal evolvement and wanting deeper meaning in your life, but unsure of the next steps to take?
Well I am here to help you!
I am Sonia Motum an energy intuitive, healer and self development coach and mentor. I help people embody their infinite potential by overcoming self limiting fears, beliefs, behaviors and the stories that keep them unhappy and playing small, so they can live an empowered life of joy, purpose and wild abundance.
I will help you to connect into your inner wisdom, divine guidance and the true essence of who you really are and the bigger reason for why you are here.
How Does an Energy Healing Session Unfold?
Both face to face and virtual healing sessions are offered.
To begin a healing session, we will start with a short meditation to bring in the divine energy that facilitates the gentle unfolding of what wants to be released and healed in the session.
I'll ask you to share with me your current experiences in life and the situations you are facing or seeking guidance on.
No matter what you are experiencing, I will identify the source of any blocks, confusion or imbalance within your energy field and I will facilitate a healing to return you to a state of inner alignment, balance and clarity.
Each session has a cumulative impact and will leave you feeling more aligned, joyful, clear and focused on your true path in this lifetime.
The session will consist of a deep energetic healing and release of whatever issues or challenges have been identified during the session. It may also consist of:
energy realignment
chakra clearing, balancing
belief system healing
emotional wounding and trauma release
Karmic clearing
cord cutting
past life healing
relationship healing
soul retrieval
healing of the physical body
business coaching/career guidance
goal alignment/intention setting
life purpose alignment
connection to your own inner wisdom
How to Prepare for a Virtual Healing Session
Just prior to the start of your session, I will call in your higher self and high level Spirit Guides and draw a number of Oracle Cards that are divinely guided for you. I will send you photos and meanings of the Oracle cards being drawn for you, along with any messages from your Spirit guides.
Before calling, please just find yourself a quiet space at home or wherever you may be, somewhere you can either sit or lie down comfortably and without distraction.
Have yourself some water, you might like to light a candle, dim the lights and even burn some sage in your space. Do whatever supports you to feel safe, comfortable and at ease.
Please call me on my mobile at the time of your session. I will be sitting in my healing room waiting to hear from you.
Investment
A one hour energy healing session is an investment of $150 + GST
Book now to schedule your Reiki & energy healing session today!
Qualifications
Serenity Vibration Healing Technique
Reiki Level 1 & 2
Iecl Coaching Qualification
Transformative Meditation Teaching Qualification
Post Graduate Diploma In Employee Relations
Bachelor Of Arts, Industrial Relations & Sociology
---