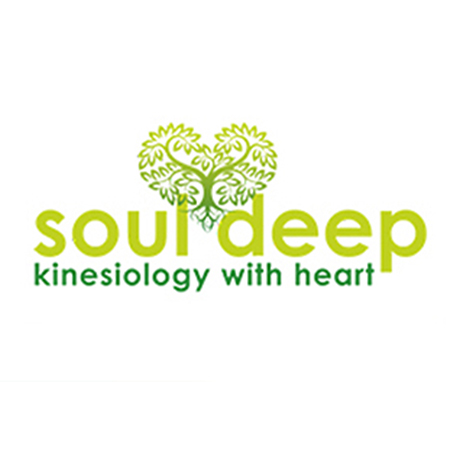 Member since 2006
Soul Deep - Kinesiology with Heart
Servicing area: Caringbah Sutherland Shire St George
Depression
Wellness
Love
...
Want to find out my availability, pricing or opening hours? Click on Send Me Details Now to get started.
Clicking on the Send Me Details Now button opens an enquiry form where you can message Pauline Symeou directly.
Heal the Past | Make Changes in the Present | Create a Positive Future
Soul Deep - Kinesiology with Heart
---
Welcome to Soul Deep- Kinesiology with Heart
Are you facing challenges that you don't feel equipped to meet?
Is past trauma, fear or grief undermining what you want to achieve?
Do you have a specific goal or problem?
If you are interested in working towards healing yourself and are looking for someone to help you find the underlying causes and contributing factors (often sub-conscious) then I am here to help.
I believe that you achieve wellness when you have harmony between your inner spiritual self, your sub-conscious mind and your outer personality self.
You are not a human being having a spiritual experience.
You are a spiritual being having a human experience.
It is exhausting holding onto fear and sadness, playing the same thoughts over in your mind, over-analysing situations, trying to consciously find the answers.
If all the answers were right in front of you, you would have found them by now.
Maybe you are searching among the branches,
for what only appears in the roots.
Rumi
What do I offer you?
I am an experienced Kinesiology practitioner with a commitment to helping people overcome challenges and reach goals.
I provide a friendly, safe, relaxed and supportive environment to help you achieve this.
Using Kinesiology and an intuitive, energetic connection, we find the underlying reasons for your problems so you can live mindfully in the Present, while reflecting with ease on your Past and project positively into the Future.
What we are today comes from
Our thoughts of yesterday,
And our present thoughts build our life
Of tomorrow.
Our life is the creation of the mind.
The Buddha
What is Kinesiology?
Kinesiology is a form of Energy Healing that uses the tool of muscle testing to determine physical, emotional, mental and energetic stresses and imbalances.
We all have our own natural healing ability and our system knows what we need in order to be in a balanced state.
Kinesiology allows us to access sub-conscious past traumas, fears, out dated belief systems etc. that undermine our healing process, stop us from achieving our goals or stand in the way of us coping with the challenging emotions in our daily lives.
Kinesiology is a gentle, non-invasive therapy suitable for people of all ages.
Kinesiology can assist with
work/relationship stress
anxiety/depression/fatigue
fertility and menopausal issues
fears and phobias
coping with grief and change
understanding death and dying
achieving goals
persistent or recurring injury/sickness
confidence and self-esteem
past trauma and pain
The list is endless really; as Kinesiology works with whatever you are dealing with- the human condition.
My purpose is to help people understand the mind-body-soul connection
"The cure of the part should not be attempted without the treatment of the whole. No attempt should be made to cure the body without the soul, and if the head and the body are to be healthy, you must begin by curing the mind. For this is the great error of the day in the treatment of the human body, that physicians first separate the soul from the body."
Plato 382BC
What can you expect?
I have a quiet room where you will fill out some basic personal details and relevant health information. Alternatively, if you live a distance away, this can be done via Zoom or Facetime. You do not have to be physically present to participate in Soul Deep Kinesiology sessions.
You will explain what is going on in your life and the challenges you are currently facing.
I will begin by finding the priority context in which to work and then relevant information relating to it.
You may be asked to follow-up your Kinesiology session with something to do at home to support your healing.
Everyone is unique in the way they respond to a Kinesiology session.
Many people notice an immediate change and feel more relaxed or "lighter", strained relationships mend suddenly, problems don't seem so problematic, behaviour patterns change with ease.
Some people have a lot more energy afterwards and some feel they need to rest.
Others notice more subtle change over time.
"Pauline is wonderful at what she does; she's insightful, caring and genuine. For the past 9 months, Pauline has been treating me with her unique no touch technique. I have felt huge improvements in my well being, health and overall general outlook on life. She has become my counsellor, therapist and supportive friend. I highly recommend Pauline to help you delve into deep issues to find answers to your health and mental state."
- Jodie from Illawong
I am so thankful to have met Pauline in one of the most stressful times of my life. Pauline's treatment is based on Kinesiology but in her own unique way. Her healing session helped me with being able to deal with the situation and has given me so much clarity and energy back. It is not only the great work she is doing to help others removing blockages, which hinder you moving forward but also the time, care, advice and full hearted attention she is giving you in that session. She is very special and a beautiful soul. I highly recommend Pauline and I can't thank her enough!
- Leonie from Sutherland
Shell Essences
Shell Essences are vibrational essences made from the energetic imprint contained within specific shells. They bring balance to our energy body to help us evolve towards love, harmony and self-healing.
Shell Essences can be taken in oral drop form or used as aura and space sprays. They may be used as a part of your Kinesiology session or be a suggested support for home use.
Call Pauline on 0401 464 822 for an appointment.
Cost $90
Allow approx 1½ hours per session
Online sessions available using Zoom or Facetime.
Clinic open Wednesday, Thursday, Friday, Saturday
Clinic hours are flexible as I work from home.
Gift certificates available.
Payment accepted by cash, EFT or card.
I have studied- Reiki, Theta Healing, Solution Oriented Kinesiology, Touch For Health, Brain Gym, Transformational Kinesiology, Shell Essences and "The Ageless Wisdom"
---
Qualification details
Bachelor of Education
Touch For Health Certificate
Certificate of Solution Oriented Kinesiology- Neuro Training
Graduate of Theta Healing
Certificate in Shell Essences
Australian Kinesiology Association Member 4430
AKA Registered Specialised Kinesiology Practitioner Level 5
---
Service categories
This practitioner provides online consults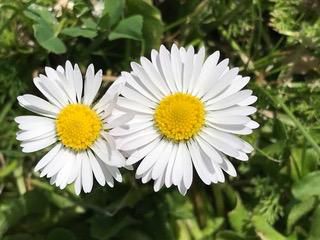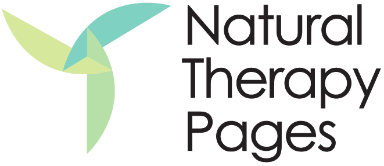 Soul Deep - Kinesiology with Heart