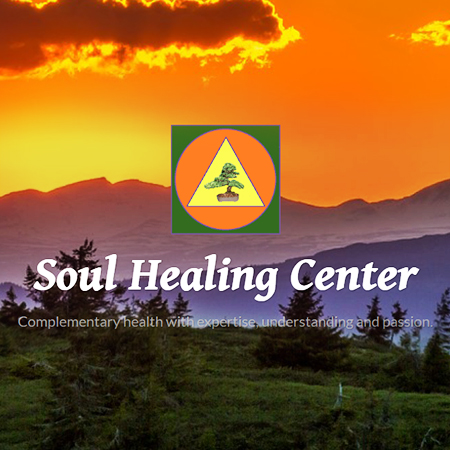 Clicking on the Send Me Details Now button opens an enquiry form where you can message Jardine Loya directly
Send Me Details Now
Restore health, de-stress, reduce pain/fatigue & more. Hi! I'm Jardine Loya. I hold a Diploma of Reflexology am a qualified Reflexologist (read below for details), counseller, AFP and mindfulness teacher and have 20 years in practice as a health & wellness coach, Aromatherapist and Mind/Body Connection practitioner. I'm a member of the International Institute for Complementary Therapists ensuring that I continually uphold Australian standards and am passionate about high quality, honest healthcare (no snake oil).
Soul Healing Reflexology by Jardine Loya
Servicing area
Mornington Peninsula & Rosebud
---
Focus areas
Tension
Infections
Anxiety
Well-being
Stress management
Headaches
---
---
All sessions are held in confidential, safe environments where I can tailor a Reflexology treatment or healthcare program suited specifically to your needs.
SOUL HEALING REFLEXOLOGY CENTRE
I have a mobile service that covers the Mornington Peninsula and surrounding areas. Call or text to book an appointment. If you can't get through I may be driving or in session, I will get back to you.
Special offers and vouchers available.
Supplier of Karma Rub, Doterra products and specialty aromatherapy blends.
TECHNIQUES THAT MAY BE INCLUDED IN A SOUL HEALING REFLEXOLOGY SESSION:
Footbath
Foot and Hand reflexology
Auriculartherapy (reflexology on the ear)
Foot reading (like palm reading)
Maternity (very gentle and relaxing, foot/hand/ear)
Lymphatic drainage
Universal reflexology (extremely gentle and meditative)
Brazilian Toe Massage (meridian balancing)
Mind/body connection interpretation (see how the way you think effects your body)
Acupressure (on lower limbs)
Massage (on lower limbs)
Aromatherapy
(Also available): Healthcare advice, mindfulness coaching, take home techniques, advanced healthcare programs.
WHAT CAN REFLEXOLOGY DO FOR YOU?
Done on a regular basis (i.e. weekly/fortnightly) Reflexology can help restore balance, health and wellbeing to all body systems, e.g. nervous, cardiovascular, lymphatic, etc.
SOME OF THE THINGS REFLEXOLOGY CAN HELP WITH:
Pain including headaches, muscular tension, arthritis
Fatigue/insomnia/poor concentration
Stress/anxiety/depression
Oedema/fluid retention
Heart function, blood pressure
A boosted immune system
Digestive problems i.e. irritable bowel, colitis/diverticulitis, reflux
Lung problems i.e. asthma
Reproductive problems i.e. menstrual, prostate
Infections from acne to ulcers, tooth to kidney infections
Allergies
The list goes on. Call to see if Reflexology could be right for you.
WHAT'S THE DIFFERENCE BETWEEN REFLEXOLOGY AND MASSAGE?
A Reflexology session differs from a foot massage in that, a Reflexologist is not just working on the feet but is also consciously working on areas right throughout the body using reflex points on the feet. They can then relay their findings back to their clients and formulate a plan that may help their clients increase greater wellbeing in their day-to-day lives through Reflexology alone or in conjunction with other health practitioners. Working through the feet also means that work can be done on injured areas of the body that are too painful or too deep in the body to work on directly. Reflexology works not just on muscle function but also other glands and organs that back up the function of the muscles. The effect of Reflexology can continue working for up to 1-2 weeks after a session, even during activity that causes muscular tension.
"Many of my clients have commented that if they hadn't tried it they wouldn't have believed how good their entire bodies would feel after having just their feet worked on." - Jardine Loya.
WHAT IS REFLEXOLOGY?
The earliest historical records of reflexology go back as far as 2500BC in Egypt. Since then, the practice has spread to all continents and has undergone successful scientific testing to show evidence of how effective it is on the human body.

Reflexology is an effective, safe, simple, non-invasive method of healing, focusing on mind, body and spirit. We all have reflex points situated in our feet, hands, ears, face and back. These reflex points are related to specific parts of our bodies including muscles, organs and glands. A reflexologist can work or massage these reflex areas using their thumbs, fingers and knuckles with the aim to rebalance the body's natural function, helping to rectify any dis-ease within the related body part/s. They can also find congestion in these reflexes either in the form of firm, lumpy bulges, flaccid skin, redness, etc that when interpreted by a reflexologist can show a picture of the clients general health.
---