Find a Energy Healer in your area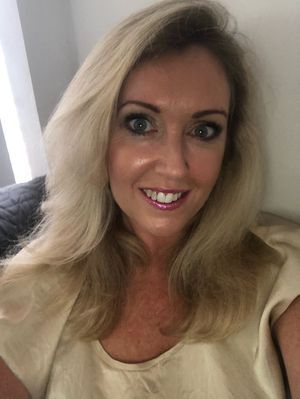 Member since 2021
SOUL GROWTH ENTERPRISES
Self
Relationship counselling
Love
...
This practitioner is currently unavailable.
FERTILY READER/INTUITIVE MENTOR/SHAMAN PAST LIFE HEALER
Daniela has worked as a MASTER AKASHIC RECORD Reader, Intuitive Mentor and Spiritual Healer for the last 20 years. She specializes in Fertility, Twin Flame/ Soul Mate Relationships, Inner Child work and Past Life Traumas.
She has the unique ability to access your SOULS HISTORY which allows her to get to the core root problem of any Fertility Issues, Relationship Problems, Childhood Blockages and Health by looking into your Akashic Records, which is every lifetime your soul has ever experienced.
Daniela loves to help those who are having trouble conceiving and mentoring twin flame and high dimensional relationships.
She is the Owner of Soul Connections Academy which is designed to train the upcoming healers, shamans, psychics and world leaders.
FERTILITY READER/ INTUITIVE REALTIONSHIP MENTOR/PAST LIFE HEALER
Daniela is a highly gifted reader of your Akashic Records and can access your higher self, to gain understanding of the root core issues of anything troubling your life.
Back in the Ancient Temples of Egypt and Israel, she was a well-known teacher of the upcoming seers, healers and magicians.
She brings through her skills, gifts and talents to assist humanity to deeply understand themselves. And to tap into their own intuitive abilities.
Her work is highly sought after, as a skilled Fertlity Reader, Relationship Alchemist and Intuitive Mentor. She offers sessions over zoom or skype, World Wide.
Daniela loves to talk to your unborn child on the other side and passes on messages of love to the parent, to let them know they are around. This is a gift of love she can provide for you all.
Her Shaman Healings will assist releasing the trauma you have been carrying for eons of years.
All her clients receive a detailed report, which is channelled through prior to any session with Daniela. This is not something that many pyschics offer and gives the client added value.
For all bookings please text Daniela on 0431 725 784
Qualification details
Diploma of Healing Sciences
Bush Flower Practitioner
Liquid Crystal Level 3 Practitioner
Relationship Mentor/Counselling
---
Service categories
This practitioner provides online consults