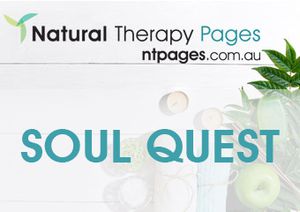 Member since 2018
SOUL QUEST
Cancer management
Hypnotherapy
Purpose
...
Want to find out my availability, pricing or opening hours? Click on Send Me Details Now to get started.
I SPECIALISE IN HYPNOTHERAPY
SOUL QUEST
---
Quantum Healing Hypnosis Technique QHHT
Quantum Healing Hypnosis Technique is a beautiful method developed by Dolores Cannon over several decades of practice in hypnosis with thousands of clients. This technique will very quickly allow people to access that part of themselves that has all of the answers and receive instantaneous healing if it's appropriate.
Many people call this part the Higher Self, the Over Soul, the Super Conscious; Dolores didn't know what to call it, so she called it the Sub Conscious – we have now started using the shortened term the SC. Clients are able to see for themselves and have a much clearer understanding of why situations and circumstances are the way they are and then create change as required.
QHHT® is a powerful tool to access that all knowing part of ourselves that has been called The Higher Self, The Oversoul, even the Soul itself. When we incarnate on Earth we forget our previous lives and connection to our souls and The Source. QHHT® enables all people from any background, culture, religion or belief system to engage with what she called The Subconscious, since it resides beyond the conscious mind. Dolores's term The Subconscious, which she later abbreviated to The SC, is that greater part of ourselves that is always connected to The Source, or God, and has unlimited knowledge and an unlimited ability to heal the physical body. Sometimes mental and physical ailments are rooted in trauma from past lives; sometimes they are connected to lessons being learned in a person's present life. The SC reveals the cause and will assist according to any soul's particular lessons.
Transpersonal Hypnotherapy or Spiritual Hypnotherapy
Transpersonal means the crossing of Body, Mind, and Spirit.
Transpersonal Hypnotherapy is an orientation toward hypnotherapy that is shared by an increasing number of holistically oriented practitioners who are ready to take the concept of holism to the next logical step. Where holism takes body, mind, and spirit into consideration, transpersonalism goes beyond the individual to consider the deep connections between human beings and our capacity to transcend the limitations of a three-dimensional consciousness. In transpersonal hypnotherapy, there is an emphasis on the innate spiritual resources within each individual, along with the assumption that the guidance of a higher power will prevail within the therapeutic relationship....
Introspective Hypnosis
Introspective Hypnosis is a method bases on Aurelio Mejias techniques, that has proven to treat different conditions in just one session. I am a certified practitioner of this technique.
Introspective Hypnosis combines different techniques:
Ericksonian Hypnosis


Forgiveness Therapy


Role Change


Past Life Regression


Spirit Assistance also called Spirit Releasement


The human body is a big repository of repressed emotions, which are stored in our subconscious waiting for us to deal with them. When no special attention is paid to them, they start manifesting as physical symptoms: tension, headaches, pain, cancer, phobias, depression, drug or alcohol abuse, etc. Those emotions could have very well generated in this life or a previous one.
The purpose of an Introspective Hypnosis session is getting access to a person's subconscious and look for the origin of those psychosomatic symptoms that could have originated in a past event of this life or a previous one. Once we understand the psychological or emotional conflict and deal with it, the symptom disappears.
---
Service categories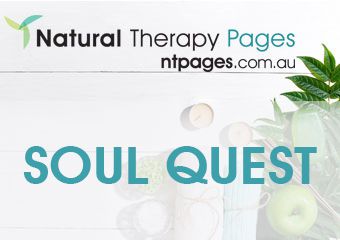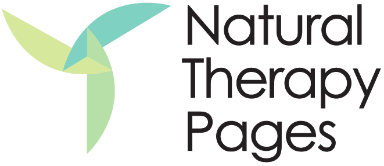 SOUL QUEST