Member since 2020
Soul Zen Healing
Want to find out my availability, pricing or opening hours? Click on Send Me Details Now to get started.
Soul Zen Healing is a wellness business offering preventative and restorative DISTANT or REMOTE healing sessions, as well as email readings and spiritual products. We believe that energy healing can assist you inside and out, including non invasive and intuitive modalities.
Our motto is Healing your Soul and Spirit, Creating Zen in Mind and Body.
With consideration to the current COVID-19 epidemic we are focused on our ability to offer our clients:
Distant Reiki Healing ~ sent through space and time in the safety and comfort of your own home ~ 30 minutes $35 or 60 minutes $65 ~ please visit our Etsy Shop to see the listings and read more about how a session works. You can purchase and arrange a booking time via Etsy.
Email Psychic Medium Readings ~ based on questions or subjects you would like to address.
Unique Gifts and Spiritual Developement Products ~ Crystals, Reading Cards, Books, EssenScent products (essential oil based)and more.
Soul Zen Healing
Reiki is a japanese form of gentle, non invasive, non judgemental and loving, healing energy that the facilitator channels to the recipient through touch or non touch, to activate ones own natural self healing abilities, to restore physical and emotional health and well being. Reiki has the capacity to heal every aspect of your body, as well as help you regain a greater sense of self and peace. See more of the following benefits:
Reduces stress, tension & promotes relaxation
Brings relief from aches, pain and illness
Promotes healing after surgery or during recovery
Clears toxins and toxic energy stored
Promotes blood regulation & circulation
Balances hormones ~ PMS, menopause & fertility
Boosts, energises and invigorates your whole system
Raises your vibration, cleanses & strengthens your aura
Chakra alignment & kundalini renewal
Raises your level of awareness and connection to Higher Consciousness
Helps to release fear based thought patterns or old negative patterns that no longer serve you
Distant Reiki (no longer offering face to face sessions at this time) can be of benefit to those who are unable to attend an appointment with us. As mentioned above, Reiki is a non invasive energy therapy that balances & aligns the emotional, physcial, mental and spiritual body, whilst encouraging the bodys regenerative self healing abilities.
When booking, we ask that you choose a time when you are more at ease and relaxed for the greatest benefits of distant Reiki. Belief is not a condition of receiving Reiki, so if you wish to gift someone, its ideal for anyone!
On completion of your session, you will receive feedback about where the Reiki flowed and certain issues that have been addressed, as well as any messages from spirit or card guidance if received.
We have facilitated Distant Reiki Sessions in emergency situations for loved ones, and also offer group reiki shares via our Facebook Page. We have also facilitated Distant Reiki as far as the United States to date.
We also offer Email Readings using different divination tools, your choice of reading can consist of one through to ten or more cards.
We use Tarot, Oracle, Pendulum, Dice, Dominoes, Crystal Ball & Runes to do our readings.
Our EssenScents Reiki Infused Brand consisits of sprays or roller blends made with unadulterated essential oils, carrier oils, witch hazel, demineralized water. Choose from:
Sage Smudge Spray ~ Grief Support ~ Aura Cleanse & Protect ~ Sacred Self ~ Focused ~ Sunshiny You ~ Sweet Lullaby ~ Dream Catcher ~ Intuitive Awareness ~ Stop Germs & Sanitize ~ Daily Thyroid Support ~ Customised Sprays or Roller Blends for individual needs
SHOP for a wide range of ethically sourced and high quality crystals, reading cards, books, crystal holders, goddess products and more at our Etsy Store. https://www.etsy.com/au/shop/SoulZenHealing
Qualification details
Both Daniel & Joanne are Usui Reiki Master Teachers. Joanne Maree is also a Wellness Advocate for Doterra ~ AromaTouch Facilitator and an Access Consciousness (Bars) Practitioner.
---
Service categories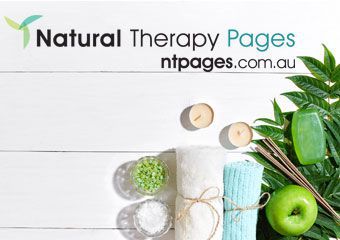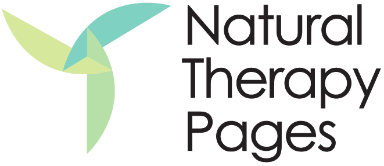 Soul Zen Healing