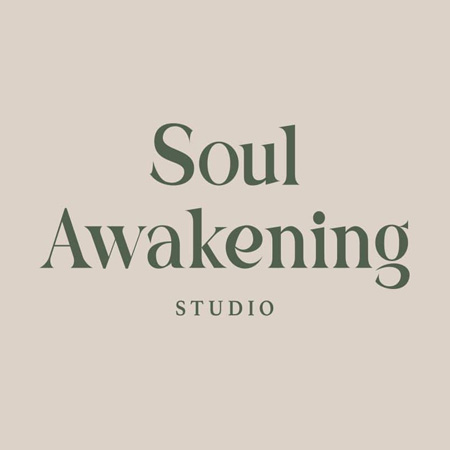 Soul Awakening Studio
Clicking on the Send Me Details Now button opens an enquiry form where you can message Soul Awakening Studio directly
Send Me Details Now
Are you bound by the chains of a traumatic memory, preventing you from living a great life? Allow our holistic practitioners to heal you using different modalities such as psychology, Reiki, meditation, yoga & counselling. The key to living a beautiful life is to bring the mind, body & spirit into harmony.
Holistic Psychologists, Energy Healers & Yoga Teachers
Focus areas
Telehealth
Trauma
Relationship issues
Personal growth
Energy blocks
Energy work
---
---
Welcome to Soul Awakening Studio, a sanctuary for mind, body and spirit healing in Southport, Queensland.
Our haven, founded by registered psychologist Louise Fewtrell, provides a healing space for you to recover your physical, mental and spiritual health. Our credo revolves around a spiritual and holistic approach to health and wellness. We are strong believers that living a beautiful life requires a healthy mind, body and spirit.
Our arsenal of healing modalities includes the following:
Psychology and Psychotherapy
Meditation
Reiki Therapy
Yoga
Breathwork
Holistic Counselling
Meet Our Practitioners
Louise Fewtrell
Even before Louise became a clinical psychotherapist and registered psychologist, she had always wanted to help others heal. Her parents split when she was very young, and she recalls early recollections of being able to recognise trauma in others and wanting to aid in their healing. With over 10 years of private practice experience, she has made a difference in the lives of many people.
Louise is a forward-thinking mental health professional. Her own desire to improve herself led her to explore Buddhism, Shamanism, meditation and feminine empowerment. In pursuing her passion for self-improvement, she has discovered tools that have immediately benefited not only herself but also her clients.
The combination of therapy and other modalities had a significant impact on the lives of her clients. This prompted her to participate in retreats in Cambodia and India, as well as personal development programs closer to home. Her work is available on her popular podcast, Louise Fewtrell Podcast, as well as meditations on Insight Timer.
Sienna Shoemark
As a qualified Reiki practitioner and master, Sienna is passionate about empowering women to reach their full potential. She guides them to reclaim their power by opening their hearts and wombs.
Sienna guides her clients through a journey of healing, metamorphosis and activation by creating a gentle and warm space for them. Sienna will work with you through any obstacles and assist you in restoring energetic balance using ancient energy healing techniques and intuition.
Lynn Mitchell
Lynn's yoga journey began when she was 18 years old, when she attended her first class, and she has since transitioned from student to teacher.
Lynn began her teacher training with Restorative Yoga, followed by a Diploma of Yoga Therapy, Hatha Yoga, Yoga for Osteoporosis, Mental Health Aware Yoga, Yoga Nidra, Meditation, iRest Yoga Nidra Meditation Level 1, and several other sound and vibrational therapies. She is an eternal student, always learning and taking advantage of the opportunity to study with a diverse range of inspiring teachers both in-person and online, enriching both her personal life and her offerings as a teacher.
Craig Miller
As a holistic counsellor and somatic psychotherapist, Craig works with individuals and couples. He is dedicated to working with people who want to make genuine changes in their lives and achieve authenticity.
His training and experience in trauma counselling, relationship counselling, Reiki therapy, Kahuna bodywork and shamanic practices, meditation and mindfulness practices are the foundation of his practice.
With his exceptional ability to connect with clients, he is able to get to the root of their problems and facilitate their healing process early in therapy. Craig specialises in the areas of purpose and direction, romantic relationships, complex trauma, spirituality and self-development.

Craig provides in-person, phone and Zoom counselling and psychotherapy services, as well as professional supervision for practising counsellors and psychotherapists.
Call us if you have any enquiries or book an appointment online with one of our Soul Awakening Studio practitioners.
We're open 5 days.
| | | | |
| --- | --- | --- | --- |
| Monday | 9:00 am | To | 5:00 pm |
| Tuesday | 9:00 am | To | 5:00 pm |
| Wednesday | 9:00 am | To | 5:00 pm |
| Thursday | 9:00 am | To | 5:00 pm |
| Friday | 9:00 am | To | 5:00 pm |
Professional Membership
Australian Psychological Society
PACFA - Psychotherapy & Counselling Federation of Australia
---