Member since 2015
Soul Body Shiatsu
42 Jack Rd
Cheltenham VIC 3192
Servicing area: Cheltenham & Bayside, Melbourne
Emotional issues
Stress management
Love
...
Want to find out my availability, pricing or opening hours? Click on Send Me Details Now to get started.
Clicking on the Send Me Details Now button opens an enquiry form where you can message Marian Jarvis directly.
Based in Bayside Melbourne Soul Body Shiatsu is a form of Japanese Acupressure Massage. It may help with menstruation issues, pregnancy, menopause, anxiety, insomnia, depression, digestive issues, headaches, stress management and much more.
Soul Body Shiatsu
---
Women's Wellness Blog

What is a Healthy Period?


Craving chocolate, breast tenderness, irritability, abdominal pain, emotional sensitivity, digestive trouble, skin issues or headaches, a hot water bottle, some nurofen and the desire to just have at least 1 day in bed. Does this sound like a familiar monthly scenario to you? Read More
Can Menopause make you Crazy, Anxious, Depressed?
Menopause is a time of great change for women. Not only does it bring up physical changes but also emotional issues that when dealt with create a much deeper transformation and enable a woman to access her intuition, inner knowing and wisdom. Find out about the main five emotional changes that occur in menopause and how you can support yourself through them. Read More
What Does Your Body Shape Say About Your Health?
What does your body shape tell you about your health and wellbeing? Find out whether you are more likely to experience anxiety, weight gain, fatigue, high blood pressure, hot flushes or insomnia? And get to know how you can tailor your diet and exercise to your body shapes needs for better health and wellbeing. Read More
2 Reproductive Transitions Good For Your Health - Menopause and Puberty
Puberty and menopause are both times of great physical and mental-emotional change. They are"great gates of life" when we can improve our health and wellbeing. Find out how these 2 gates are similar and how the illnesses you experience through early life and puberty can predict what illnesses may occur through mid-life, menopause and beyond.Read More
How Does Menopause Affect Your Body
Menopause is often viewed as a negative experience in a woman's life. Mainly for some of the unpleasant sympoms that the hormonal change can bring. However, there are many POSITIVE things women can do to soften the unpleasant symptoms and to reinforce the POSITIVE BENEFITS of being a post menopausal woman. Afterall, forewarned is forearmed. The more a woman knows about menopause the better "the change" can be. This especially applies to women in their 40's.Read More
7 Health and Wellbeing Tips for Women
Being a mum I now realise a lot of the health and wellness advice I gave my clients previously was great but not possible with the time people often have available to them. So, for now, I've had to pair it back. For them and myself. Read More
How Can Shiatsu Help Menopause
Menopause…something women dread and look forward to at the same time. Whilst "the change" can bring relief from monthly symptoms it can also bring on heart palpitations, hot flushes, night sweats, emotional changes, low libido, osteoperosis.…. Read More

---
To book a treatment call Marian on 0403 550 695 or click on the "Make An Enquiry" button below.
---
Service categories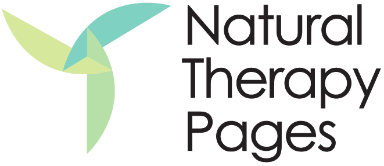 Soul Body Shiatsu