Find a Hypnotherapist in your area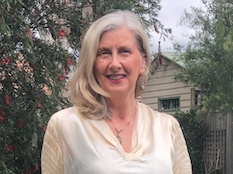 Member since 2006
Christine Forsey • Soul Centred Psychotherapist & Counsellor
This account is currently inactive on Natural Therapy Pages, but you can browse from hundreds of other practitioners in your local area.
From darkness to light, from hurt to healing,
from confusion to understanding,

A safe, supportive journey
of empowerment, connection and insight.
Creating change through healing old and new wounds,
Developing insights, acquiring skills
and discovering alternate pathways.
Christine Forsey • Soul Centred Psychotherapist & Counsellor
soul centred psychotherapy
...getting to the heart of the matter.
If you are struggling with issues including...
• depression
• anxiety
• anger
• discontent
• relationship problems
• poor self image
• obsessive or addictive behaviours, or
• a sense of meaninglessness or hopelessness

...this supportive therapy can bring about real change.

how soul centred psychotherapy can benefit you
Soul Centred Psychotherapy is a personal journey into meaning, understanding and change that is unique for each individual. It is a process that engages your mental, emotional, spiritual and physical being and enables understanding to occur at a deeper level.

Soul Centred Psychotherapy unfolds in response to your immediate life issues or crises, unresolved problems, past traumas, or subconscious promptings from the inner world of thoughts, emotions, dreams, bodily sensations or symptoms, imaginings and longings.

Soul Centred Psychotherapy does not follow any system of religious worship. Rather, it promotes a sense of fulfiment through an emphasis on a heightened connection to personal meaning, life purpose and the natural world.

In doing so, Soul Centred Psychotherapy engages with the rich language of soul in everyday reality, where your own deep sense of what is of value and importance can be discovered, validated and honoured.

my approach
As a fully qualified Soul Centred Psychotherapist, I am committed to accepting, supporting and guiding you through the emotions and layers that typically accompany the change process and personal therapy journey.

I also bring my own life-experience to my practice, including more than 20 years experience working creatively, educationally and therapeutically with adults, adolescents and children in individual and group settings.

specific practices
Depending on your individual needs, our work together may include some or all of the following:
• dream work, hypnotherapy, active imagination
• Bi-lateral Stimulation Reprocessing, Thought Matrix Meridian Therapy (also known as EFT)
• gestalt, inner child, ego state therapy
• mindfulness, therapeutic ritual, archetypal myths

length, frequency and availability of sessions
Sessions are typically one and a half hours in length.
The actual number and duration of sessions will vary depending on individual needs. Appointments are negotiable around a normal working week, with some evenings available.

obligation free
Your initial session is an opportunity for us to meet, for me to form an initial understanding of your situation, and to discuss how Soul Centred Psychotherapy can help you. There is no obligation to continue, and you are free to end your therapy with me at any time.
Qualification details
Diploma of Soul Centred Psychotherapy, Kairos Centre
Certificate of Soul Centred Dream Therapy, Kairos Centre
Graduate Certificate in Bereavement Counselling and Intervention, ACGB Certificate lV in Training & Assessment, Kangan Institute Bachelor of Education, University of Melbourne
PACFA National Register #20513 (Clinical)
Certified Bereavement Practitioner
---
Service categories