Find a Counsellor in your area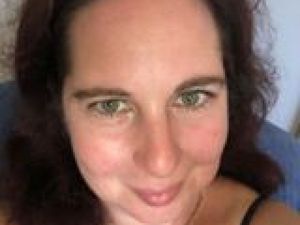 Member since 2018
Soul Conekt
This practitioner is currently unavailable.
Individuals deal with all sorts of unique grief and loss issues. You may even feel as though you are unable to cope with some of the overwhelming feelings which begin to affect other areas in your life.
Whatever your grief or loss, my gentle approach you will help you to explore those feelings safely, in your own time.
Soul Conekt
Hi I'm Annette and I have worked with hundreds of women from all walks of life prior to and since my Bachelor of Counselling.
A single parent of two children, I understand that sometimes the plans we had originally layed out for our future, don't always pan out as we had intended. Sometimes our partners leave, sometimes we choose to leave. Sometimes just out of the blue we need to make an important life decision.
The love we held for someone for so long is replaced with feelings of sadness, grief, anger, resentment (to name a few) and all we are left with is a feeling of being empty.
Not being able to move forward, just stuck in an endless cycle. For those who are parents the constant crying of the baby, changing nappies, the child fighting for your attention - when all you want to do is let it all out to cry and grieve. So you turn to your friends, who provide you terrible advice and are judgemental. All you wanted them to do was listen.
The anger, resentment, grief and sadness take over and you are unable to move forward. All of a sudden you are stuck.
All you wanted to do was to provide a better life for you, for your kids.
Let me help you on your journey, be the support you need through these times (because they will get better), be the motivator, the shoulder to lean on, and that someone who can help you find the light where there may be darkness now.
After going through a divorce and becoming a single mother myself, I went on to successfully help other mothers find themselves again. So let me be YOUR support. I know you have the strength, but do you know that?
I believe everyone has a story to tell, and needs to tell their story in a non-judgemental environment. I would love to hear your story and be your support. To help give you the strength to create the life you deserve to live.
Counselling available via SKYPE or FACE TO FACE at Niagara Park.
Please contact me now for a chat on 0450 464 528 or through this site for more information and appointment times.

I look forward to working with you.
Qualification details
Bachelor of Counselling (AIPC)
Diploma of Counselling (AIPC)
Diploma of Human Resources Management
---
Service categories