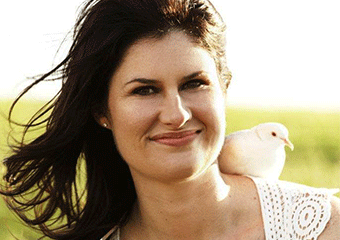 Clicking on the Send Me Details Now button opens an enquiry form where you can message Sarah-Jane Layton directly
Send Me Details Now
Soul Freedom "Empowering the soul to live it's true purpose"
Soul Freedom
Focus areas
Soul healing
Well-being
Finances
Love
F5
Healing art
---
---
ABOUT
My soul healing journey
In 2010 I met my spiritual teacher Master Zhi Gang Sha and have been studying with him and his Master Teachers ever since. Master Sha taught me that the purpose of life is to serve and has empowered me to heal myself and others. This page is dedicated to everything related to the soul and has my soul healing services for you and your loved ones, including your furry friends. I look forward to serving you so that you can be happier and healthier. With Love and Blessings, Sarah-Jane
Biography
Sarah-Jane Layton is a Tao Hands Practitioner, a Soul Communicator, a Soul Healer and Teacher and Tao Song and Tao Dance Practitioner with the Tao Academy. See further info https://taoacademy.com/
I'm also a Soul Specialist in Finances and Business.
I'm a Certified Soul Coaching Master Oracle Card Reader, trained by Denise Linn.
I believe a great doctor is one that empowers people how to prevent sickness, as well as how to manage and heal the condition.
I believe in the power of your soul and that you can heal yourself and others through self healing techniques taught by Master Zhi Gang Sha.
Many of his practical techniques are very effective in treating conditions considered incurable by western medicine.
"I have the power to heal myself. You have the power to heal yourself. Together we have the power to heal the world" Master Zhi Gang Sha
The soul IS the boss of the mind and body therefore inner and outer souls can be invoked to heal and transform any aspect of life as well as the teachings, knowledge, wisdom, soul secrets and practical techniques taught by Master Zhi Gang Sha.
Master Zhi Gang Sha is a MD in western medicine as well as a Doctor in Traditional Chinese Medicine. He's also studied and mastered many ancient healing arts including tai chi, i-ching, kung fu and feng shui.
I feel very blessed to have met Master Sha in this lifetime.
Check out www.drsha.com, www.meetup.com/Soul-Power-Melbourne-Group/ for more info and events about soul healing.
Personal Information
I offer Complimentary 15minute Personal Consultations.
I also offer powerful Soul Healing Blessings for Health conditions, Relationships, Intelligence, Finances, Business, any challenge and for your beloved pets.
Soul Healing can remove soul, mind, body blockages from your physical, emotional, mental and spiritual bodies.
Soul blockages are karmic blockages. Sarah-Jane can share powerful self healing practices and spiritual knowledge to empower you to heal and transform every aspect of life.
"Heal and transform the soul first, then healing and transformation of every aspect of life will follow" Master Zhi Gang Sha
I offer Soul Coaching for Relationships, Health & Wellbeing, Career, Finances and Business or any challenge.
This is different to traditional life coaching as I connect at the soul level.
Everyone and everything has a soul and your soul has much wisdom, knowledge and intelligence to share with you.
All the answers are within!
As part of my coaching I can offer you an intuitive 'Oracle Card' reading which is a beautiful tool used to connect you to empowering messages from your soul.
This is ideal when you feel stuck and need some guidance.
I also offer Soul Readings for you and your pets.
I also run a Complimentary weekly on-line practice to bring Love, Peace and Harmony to your finances and business.
Learn about the worldwide Love, Peace and Harmony movement and download your FREE copy of the Love, Peace and Harmony song ~ www.lovepeaceharmonymovement.org.
Master Zhi Gang Sha is spreading this divine soul song all over the world.
The goal is for 1.5 billion people to sing this song by 2020 to help transform the consciousness of humanity and mother earth and enlighten their soul, heart, mind and body to bring Love, Peace and Harmony to all souls.
I would love to help you on your souls journey and my wish is for you to shine your brightest light and be the best that you can be!
Coaching and Soul Reading sessions available in person or via phone via Skype, Facebook or Zoom. Soul Healing sessions available remotely.
Sarah-Jane
---
SERVICES
Personal Consultation


Soul Healing Session for you or Pets





Workshops





Soul Coaching Session


---
Please call or message me to discuss how I can help you.
---