Find a Energy Healer in your area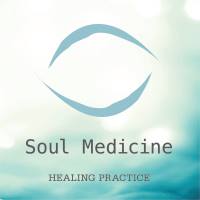 Member since 2011
Soul Medicine
Elisabeth Egidy
This practitioner is currently unavailable.
Uncover your ability to heal with colour and art.
Soul Coaching Through Colour & Art Therapy
---
Discover the Power to Heal With Colour and Art
Soul Medicine offers colour therapy in Bondi Junction NSW to rebalance the body, mind and soul.
Combined with art, this holistic healing modality can help you accept old wounds and move forward with life with a greater morale.
After a session, you'll feel a sense of lightness, as though some weight has been lifted off your body.
The wonderful combination of colour and art as a healing therapy that gives you insight and a deeper understanding of your limiting thoughts.
Once you have identified what factors or past experiences have moulded your pattern of unhealthy thoughts and behaviour, only then will the path to healing appear before you.
How It Works
By using the seven colours of the spectrum, colour therapy cultivates the body's healing power while balancing and enhancing its energy centres, known as chakras.
Each of the seven colours coexists with one of the main chakras. If one of the chakras is unbalanced, it can be rebalanced using the appropriate colour on the body. This therapy effectively treats both physical and emotional problems.
As an intuitive artist, I believe that one's creativity has the power to open their mind, heart and soul. I work with children and the inner child of an adult, encouraging them to visualise their goals using the healing power of art, colour and light as this leads to the alignment of their seven chakras.
The colour you see may come in the form of coloured light, coloured gemstones, or even from coloured saturated oils used in a massage therapy. It can also be produced by the palette you visualise on a piece of clothing or by eating coloured foods and, of course, art therapy.
Book an appointment to experience the healing abilities of colour therapy.
---
Service categories