Find a Energy Healer in your area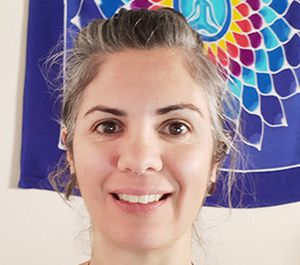 Member since 2020
Sovereign Souls
Mental health
Purpose
Spiritual guidance
...
This practitioner is currently unavailable.
Akashic Records Healings &
Spiritual Coaching
to support you to face your shadow aspects and make
soul aligned changes in your life.
Spiritual Coaching and Akashic Records Healings
---
We have the power to heal our deepest emotional wounds and darkest shadow
Our souls never choose what it cannot heal
Hello and welcome to Soul Mission Healing.
I'm Michele, a Social Worker whose passion for mental health and wellbeing has taken me from community services to spiritual development and shadow healing.
We are all energy beings, here on Earth to experience the human condition for the experience and growth it provides so our souls can learn and grow.
I came to my spiritual path after an intense and long healing journey. This intense period was the catalyst for healing my own wounds. I have been able to heal and clear past trauma, grief and loss using energy healing and yes, this journey is always ongoing, like peeling the layers of an onion however the more we clear and heal, the easier the journey, the less triggers and the more we can shine our light.
I truly believe we create our own realities, even our pain and suffering and that means our soul never chooses something it cannot handle.
As an Akashic Record's Reader and Spiritual Coach my role is to support and guide you along your own healing journey so that you develop a deep understanding of your Soul and your purpose for this lifetime.
Book an appointment to work with me.
---
Qualification details
Master of Social Work Graduate Diploma Trauma and Grief Counselling Diploma of Energy Healing Ashati Institute Advanced Akashic Records Practitioner