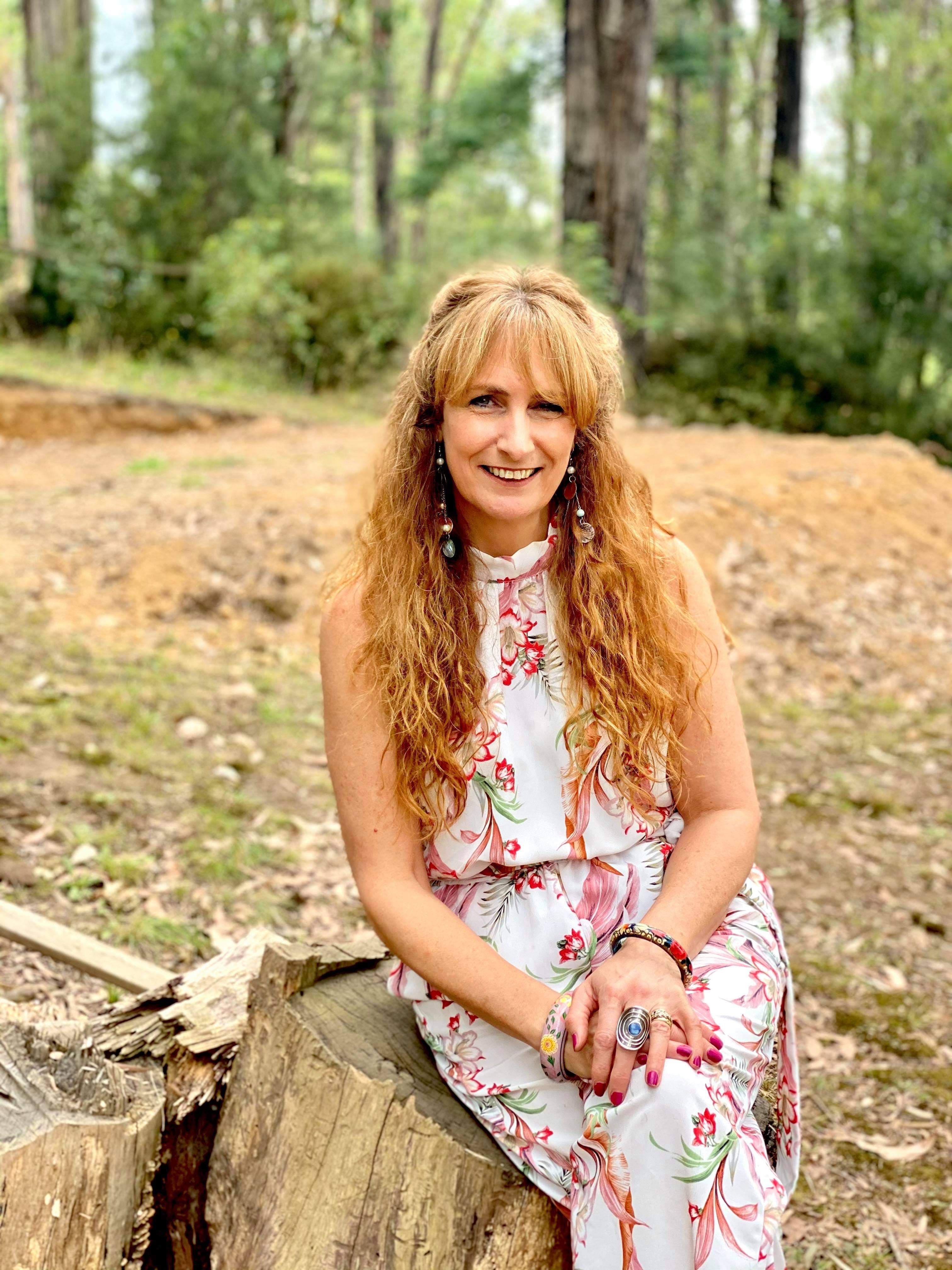 Soul Nourish Wellbeing
Clicking on the Send Me Details Now button opens an enquiry form where you can message Samantha Jane Ronalds directly
Send Me Details Now
Spiritual Tools for Self-Healing with Samantha integrates spiritual, physical, mental and emotional forms of wellbeing with Sound Healing, Crystal Reiki and Past-Life Hypnosis. ***FREE GODDESS AURA SPRAY with your first Session *** value $25.00 - an exquisite blend of Crystal Reiki, essential oils and Lunar energy to cleanse your energy field. Samantha helps relieve stress, reduce anxiety and improve your overall health after just a few sessions. She blends energy and Sound Healing with hypnosis and creativity to create a uniquely and tailored session for you. You'll feel more centered, balanced and understand the wisdom of your body. Benefits include relief from physical ailments, connection to Self and a clearer vision of your Soul Purpose. Bookings online at www.soulnourishwellbeing.com
Reiki & Vibrational Sound Healer
Servicing area
South East Melbourne area
---
Focus areas
Fears
Mental health & wellbeing
Sound & crystal healing
Crystal reiki
Hypnotherapist
Past life healing
---
---
With the vibrational energy of Crystal Reiki, Sound Healing and guided meditation, you enter a world of frequency and experience 'Floating in Beauty'.
Samantha also connects you with Soul Purpose and opens a gateway to the cosmic realms where you can access past-life information, connect with your Spirit Guides and Angels and experience your Soul.
An Intuitive Artist, Samantha channels the beautiful energies she works with onto the canvas and works with Sound Healing and Reiki to access your inspiration and creativity.
A well-nourished soul creates good health and happiness, which is something she would like to share with you.
1-1 'Soul Nourish' Session;
* 60 mins - $90
* 90 mins - $133.00
* 150 mins - $244.00
*Distance (Remote) Soul Nourish Session $88.00
* Special group bookings available at 'Mindful AF' - contact Samantha for details.
*Private Goddess Circles in your own home or in a beautiful local venue at ;Mindful AF' Emerald.
All sessions Include Crystal Reiki, Sound Healing & Relaxation Meditation Journey & Oracle Card Guidance - longer sessions include Past-Life Journey and deeper healing techniques.
Bookings online at www.soulnourishwellbeing,com.
Events and workshops held at 'Mindful AF' Emerald - connect with me on Facebook and Instagram for updates.
Services Offered
Holistic Therapy
Samantha integrates spiritual, physical, mental, and emotional health to relieve stress, reduce anxiety, and promote health.
Your journey starts within as Samantha gently guides you to connect with your own self-healing ability using a variety of Energy Healing techniques. With Crystal Reiki and Sound Healing, you enter the world of frequency and resonance.
You can also experience and learn about your Past-Lives, which may be affecting your current relationships or causing emotional blocks to your goals.
The treatments provide a unique experience as Samantha tailors them to your specific goals and intentions. You may want to ease physical ailments and trauma, feel more balanced and energized or get deeper into your Soul-Work.
Clients report mood improvements, relief from headaches, muscle tension, pain, insomnia and many other benefits after just a few sessions.
Reiki
Using Reiki allows you to connect deeply with your spirit, develop your intuition, and expand your awareness.
By transferring the universal energy and channelling it intending to heal into specific parts of the body, it cultivates emotional, mental, and physical well-being on all levels.
Combining crystals with Reiki amplifies the positive effects and Samantha invites you to bring your favourite crystal to your session to connect with its healing energy.
You can receive all the healing benefits of vibrational energy through distant Reiki if you are not able to attend a session in person.
Sound Healing
Samantha works with a variety of instruments both on and off the body and within your energy field to get to the root cause of your issues. These include:
Tibetan and Crystal Singing Bowls
Wind Gong
Tuning Forks
Chimes
Tuned to specific frequencies, these instruments produce a symphony of healing vibrations to help you achieve peace, calm, balance, and freedom.
The resonance of the instruments gently harmonizes your whole body to wellness and balance leaving you relaxed and refreshed.
Past-Life Hypnotherapy
While under hypnosis, you're in a trance-like state but with an increased level of concentration and focus. You are always in control and aware of your surroundings. Samantha creates and holds a safe energetic space for your to experience deep relaxation with Sound Healing and Crystal Reiki energy to guide you to understand the issues you face in you r life and relationships today.
In this hypnotic state, you can access memories from the subconscious mind and the universal Akashic Records. Some clients experience this like a film rolling before their eyes and this sense of detachment helps you to "see the bigger picture" , release fear and gain a different perspective.
Through Past-Life Hypno-journeys, you can detach from drama and view life through your Soul's eyes. With Samantha's in-depth Soul Nourish sessions, you'll discover and let go of life lessons and identify karmic patterns that are holding you back.
Book a 15-minute complimentary consultation with Samantha to find out which service is right for you.
Soul Nourish Session
1hr 30min
Hypnotherapy
Crystal Therapy
Reiki
Meditation
Spiritual Healing
Sound Healing
Hypnotherapy
Crystal Therapy
Reiki
Meditation
Spiritual Healing
Sound Healing
Experience the soothing and healing sounds of Tibetan and Crystal Singing bowls, Chimes, Wind Gong and Tuning Forks to alleviate stress, anxiety and pain and connect with Soul. A highly effective session that works on physical, mental, emotional and spiri
Soul Nourish Past Life Journey
2hr 30min
Crystal Therapy
Reiki
Sound Healing
Past Life Regression Therapy
Meditation
Spiritual Healing
Hypnotherapy and guided mediation with Sound Healing and Crystal Reiki guide your journey to the Akashic Records. Karmic patterns are integrated to improve current relationships and overcome phobias. A deeply transforming and soulful experience. Connect
We're open 4 days.
| | | | |
| --- | --- | --- | --- |
| Monday | 7:00 pm | To | 8:30 pm |
| Wednesday | 7:00 pm | To | 8:30 pm |
| Thursday | 7:00 pm | To | 8:30 pm |
| Friday | 11:00 am | To | 9:30 pm |
Qualifications
Certified Reiki Practitioner
Certificate IV In Clinical Hypnotherapy
Diploma of Sound Healing
Diploma In Holistic Counselling (AHHCA and IICT)
Bachelor of Arts In Humanities (Honours)
Professional Membership
IICT - International Institute For Complementary Therapists
---