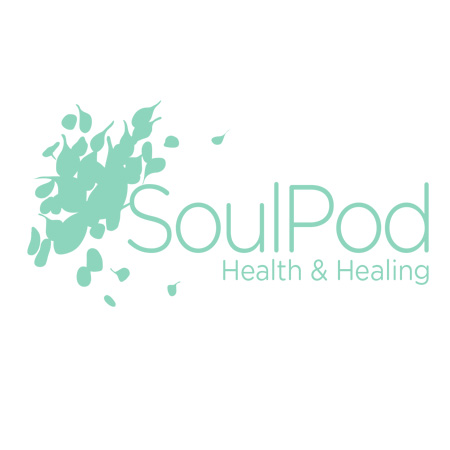 SoulPod Health and Healing
Clicking on the Send Me Details Now button opens an enquiry form where you can message SoulPod Health and Healing directly
Send Me Details Now
Tired of the same cycle of illness? SoulPod Health and Healing will nurse you back to health with a wide range of natural therapies that work on your whole person, addressing the root cause of your health concerns. Come in and learn how to reclaim your mind, body and spirit.
Holistic Healthcare Practitioners
Focus areas
Chronic fatigue syndrome (CFS)
Food as medicine
Mindfulness-based therapy
Exhaustion
Menstrual problems
Stress
---
---
SoulPod Health and Healing is a holistic clinic in Richmond, Victoria that offers integrative and holistic healthcare services in a calm and relaxing environment. Whether you are chronically ill or just trying to stay healthy, our practitioners are skilled in a variety of modalities that everyone can benefit from.
Services Offered
Acupuncture
During an acupuncture treatment session, we insert fine needles into specific points on the body known as acupoints in order to restore the body's homoeostasis. This modality is based on the idea of balancing the flow of Qi, also known as life force energy because too much or too little of it can lead to disease. Before beginning treatment, our acupuncturists perform a tongue and pulse analysis and a thorough review of our patients' medical history.
Chinese Herbal Medicine
One of the oldest branches of Traditional Chinese Medicine (TCM), Chinese herbology involves the use of medicinal plants to aid in the restoration of balance and harmony in the body. Its primary goal is to replenish energy deficiencies in the digestive system in order to rebuild the body's immunity against disease. Our Chinese herbs are available in powder form and pills, or you can buy them raw and brew them in the traditional manner.
Kinesiology
We use muscle testing and monitoring techniques in kinesiology, a modality that combines TCM, chiropractic, nutrition and psychology principles. Our kinesiologist can access your subconscious mind and determine what steps need to be taken to assist your mind, body and spirit in restoring balance by working on the muscles.
About Our Team
Nat Draper
The founder of SoulPod, Nat is also a registered TCM practitioner with over 15 years of experience. Her treatment style is often a combination of acupuncture, herbal medicine, nutrition and faith in oneself. Most of her patients present with one or more of the following complaints:
Chronic fatigue
Burn out
Fertility issues
Menstrual problems
Sleep disorders
Anxiety or depression
Digestive complaints
Olivia Sizeland
Bringing her extensive experience in ‌classical Chinese medicine, Olivia can treat varied conditions, including digestive issues, gynaecology problems, fertility, pain management, immunology, chronic fatigue and other chronic conditions. She performs abdominal diagnosis and other body examinations to determine what herbal remedy is best for you.
Michelle Kline
Michelle's life was transformed after she took and completed a kinesiology course. She found herself on the path to happiness, where she is now able to address the root causes of her patients' health concerns. She uses kinesiology to discover what's going on in their subconscious mind that's affecting their overall health and recommends the best course of treatment.
Make an appointment with your preferred practitioner today to start making long-term changes to your health.
Services
Acupuncture and Chinese Medicine
1hr
A blend of Eastern natural therapies - including Acupuncture and Traditional Chinese herbal medicine.
We're open 6 days.
| | | | |
| --- | --- | --- | --- |
| Monday | 10:00 am | To | 8:00 pm |
| Tuesday | 10:00 am | To | 8:00 pm |
| Wednesday | 10:00 am | To | 8:00 pm |
| Thursday | 10:00 am | To | 8:00 pm |
| Friday | 10:00 am | To | 7:00 pm |
| Saturday | 9:00 am | To | 2:00 pm |
Qualifications
Bachelor of Health Science In Chinese Medicine
Professional Membership
ANTA - Australian Natural Therapists Association
AHPRA - Australian Health Practitioner Regulation Agency
---