Find a Energy Healer in your area

Member since 2017
Soul Seed Therapy
Self
Counselling
Meditation
...
Want to find out my availability, pricing or opening hours? Click on Send Me Details Now to get started.
Clicking on the Send Me Details Now button opens an enquiry form where you can message Therese Farnham directly.
Therese Farnham brings her multidisciplinary background of counselling & psychotherapy, biochemistry, nutrition, physiology, massage, meditation and energy healing as tools to help empower you and teach you your own tools for self-empowerment.
Soul Seed Therapy
---
Welcome to Soul Seed Therapy
Are you seeking happiness? Do you want more peace in your life? Have you found it yet?
If not then perhaps you need help in finding it.
Therese Farnham brings her multidisciplinary background of counselling & psychotherapy, biochemistry, nutrition, physiology, massage, meditation and energy healing as tools to help empower you and teach you your own tools for self-empowerment.
Therese's story
Therese has had an eclectic work and life experience, which influences her approach to her healing therapies. With an insatiable curiosity to know how our body's work she started out as a Biochemist, working for several years as a medical Research Scientist. After having children she gave up the laboratory to work with people rather than test tubes and trained in Therapeutic Massage in the UK.
Therapeutic massage combines the deep relaxation of Swedish massage with more specific deep tissue work often releasing long held patterns of muscular tension and stimulating the body to heal itself.
Through her work as a masseuse Therese soon realised that massage was all about healing the body at a physical, mental and emotional level. A profound experience connecting with 'something other' during a treatment one day encouraged Therese to explore her spirituality.
Therese trained with the UK's oldest healing body, The National Federation of Spiritual Healers (recently renamed The Healing Trust) to become a Spiritual Healer.
Therese felt that the best way to help others heal was to heal aspects of her own path, which led to further study and a BA (hons) in Counselling studies.
Therese's personal mission is to help others to find self-empowerment. She works soul to soul with her clients and guides individuals in aligning their spiritual and physical selves demonstrating to the clients how good they can feel when they use the tools she teaches them.
Therese offers her therapies at her beautiful practice room in Lennox Head and also at the award winning Gaia Retreat and Spa.
---
Counselling and Psychotherapy
Therese offers Counselling and Psychotherapy based on the principles of the Person-Centred Approach and Transpersonal Psychology which both grew out of the Humanistic approach to Psychology.
Following Person-Centred principles Therese endeavours to communicate her warmth and unconditional acceptance, to be real as a person and therapist and to create a relationship in which you feel safe and deeply heard and held so that you feel deeply received and accepted. Recent meta analysis of the research literature shows that it is the counselling relationship that is the most important factor in facilitating change for individuals.
Within the sessions you will have time to talk about and explore any of your concerns and Therese will also demonstrate strategies you can take away that can be helpful in bringing you back into balance.
---
Massage
What is LaStone Therapy?
LaStone Therapy massage uses heated black basalt stones and chilled marble stones to deliver a deeply therapeutic, relaxing, grounding deep tissue treatment.
The therapist places stones under the body aligned along the spine and places stones on key chakra points on the body to balance the body's physical, mental and emotional energies. Oiled stones are held in the palm of the hand to deliver a deep, intense massage throughout the treatment.
LaStone Therapy is a multifaceted technique designed to benefit clients on many different levels. Energy work offers healing and balance to the body, mind and spirit, the stones offering grounding connecting us to the Earth. The thermo effect of the stones offers intense relaxation and relief from achy tired muscles and the cool stones offer balance in the body's circulatory system and assist the body to self-healing. This makes the stone therapy useful for sports injuries, repetitive strains and general aches and pains. As it is calming it may help ease anxiety and boost sleep and overall wellbeing.
---
Energy Healing
During the session you lie down comfortably fully clothed on the massage table. A bolster is placed under your knees for lower back support and you are offered the choice of an eye pillow. Initially you are guided into a deep relaxation and a visualisation is offered to help ground and align you to higher vibrational energies. Chakras are balanced and your subtle bodies (higher vibrational bodies) are aligned. During the entire treatment Therese is guided by her intuition as she works soul-to-soul with you and allows herself to align to and channel higher frequencies of energy. As a highly sensitive intuitive Therese experiences the energetic changes that you are experiencing simultaneously in her own body as well as sensing through her hands. These sensations act as a guide during the session to help direct where to channel the healing energies. You are gently guided to notice your own experiences of the subtle energy also so that you can begin to choose to align to them if you wish. Each session is completely unique and guided by the energy and Therese allows for a co-dialogue to emerge and flow which also helps create direction and bring intuitive insights which Therese shares with you.
Therese is focused on teaching you the tools of self-empowerment, tools which you can take home with you to help you stay balanced and aligned.
---
Distance Therapies
Initially you will make contact via phone or this website. I am happy to discuss the services that I offer. Alternatively click here to read more about Energy Alignment & Balancing and click here to learn more about iRest Co-Meditation.
If you wish to proceed an appointment time is agreed upon and you tell me whether you would like to use Skype or the telephone.
These therapies require you to be in a relaxing and quiet environment where you won't be disturbed for the duration of the therapy session. Ensure that you are comfortably dressed without restrictive clothing which might distract you from relaxation. You may find that using a headset will increase your privacy and reduce distractions from the outside world. You may choose to be seated or lying down, its up to you, however you feel the most comfortable. If you are lying down you may want to place a pillow under your knees and use an eye pillow.
---
Meditation
iRest yoga nidra meditation
iRest (Integrative Restoration) is a deeply therapeutic guided meditation session during which you are lying down and comfortably supported.
You are guided in taking a journey into your body with your felt senses. During the practice you may be invited to notice and feel physical sensations, the breath, feelings, emotions, thoughts or beliefs that may be present and to notice them with a curiosity and openness and be the witness of what comes and goes. Listening to these messengers that your body brings allows for transformation and release at a deep energetic level.
iRest provides you with tools to help you relax deeply, release stress, increase resiliency, improve your interpersonal relationships and provide you with greater mastery and control in your life.
iRest is an evidence-based, mind-body approach that is the result of thirty years of observation, research and hands-on development by Dr. Richard Miller and associates.
iRest co-meditation
Co-meditation is a powerful healing tool that is drawn from iRest meditation but rather than being in a group it is a one-to-one practice with an iRest practitioner. You begin by both sitting comfortably or the practitioner sitting and yourself lying down fully supported. The practitioner initially guides you into a deep relaxation.
You are gently guided to take a journey into your felt senses and the practitioner walks side by side with you as you are asked to notice what is most calling your attention and follow your body's lead. You may by invited to experience opposites of your felt experience or to separate yourself from the sense that is coming into your awareness. In this supportive and safe dyad long held energies spontaneously bubble up for release in a gentle manner as and when you are ready.
---
Contact us today for more information.
---
Service categories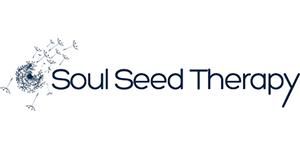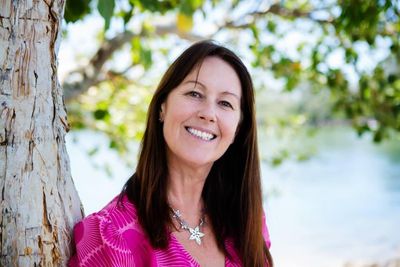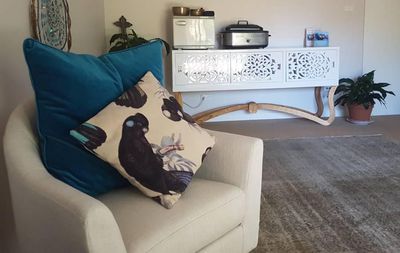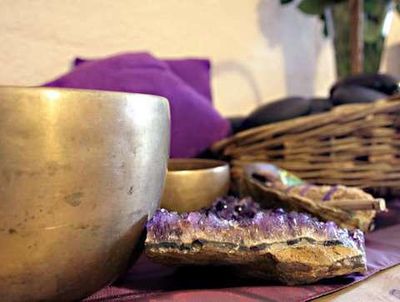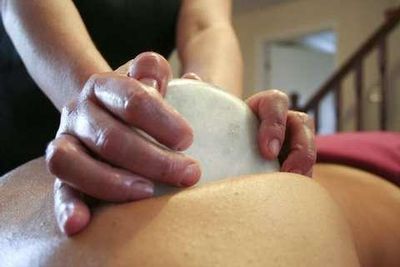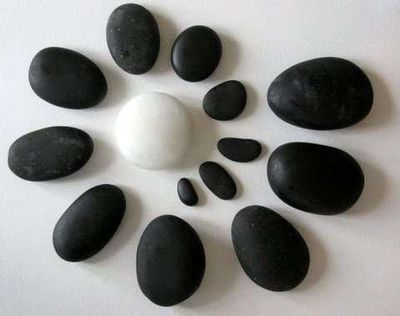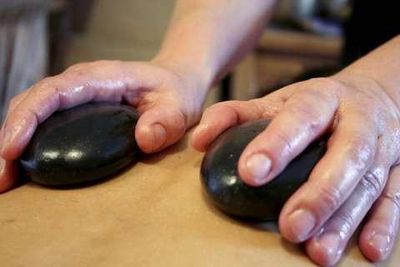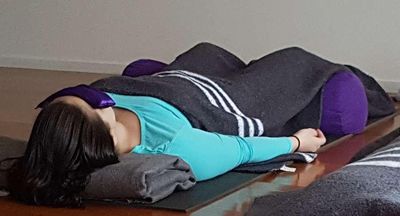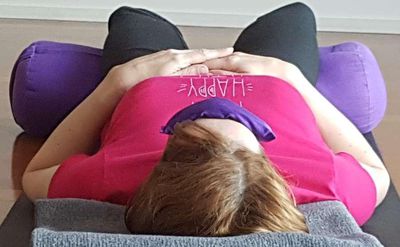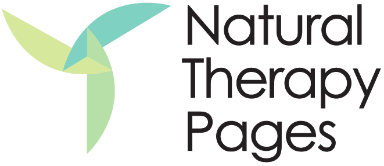 Soul Seed Therapy