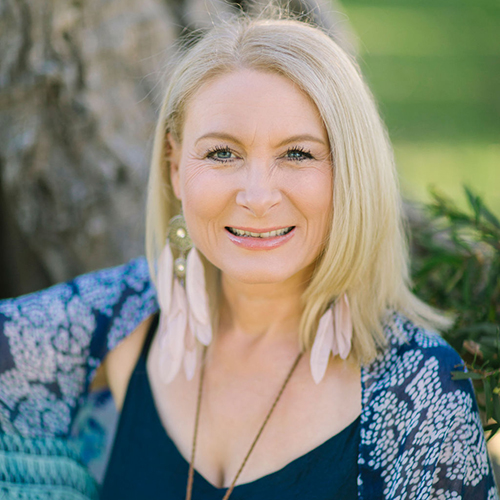 Soul Star Astrology
Want to find out my availability, pricing or opening hours? Click on Send Me Details Now to get started.
Send Me Details Now
Clicking on the Send Me Details Now button opens an enquiry form where you can message Astrology and Tarot Readings directly
Soul Star Astrology Psychic Astrologer and Holistic Counsellor
Soul Star Astrology
Servicing area
Perth, Fremantle and the South Metro Areas
---
Focus areas
Reading
Family health
Growth
Emotions
Fear
Well-being
---
---
Services
Psychic Tarot Parties
Intuitive Counselling
Professional Psychic Tarot Reader
Astrology Birth Charts
Astrology Yearly Forecast Reports
Astrology/Tarot readings
Astrology and Wellness Monthly Blogs
Holistic Therapist
Mind Body Soul Wellness
Meditation and Mindfulness
About Jodie
Psychic Astrologer and Holistic therapist Jodie guides her clients in the healing process of MIND BODY SOUL AND EMOTIONS
Are you looking for some direction in your life?
Unsure about your purpose?
Want to know what opportunities may unfold?
Or simply just curious?
Channelling with you in mind body soul and emotional wellbeing allow me as your soulful guide to assist you in releasing any worries, anxieties and limiting beliefs that are stopping you from becoming your greatest self.
I can help clients with any questions, by answering their concerns and resolving any fears about their potential or purpose.
Providing a holistic approach and combining the tools of Astrology and Tarot or a combination of both to channel any messages for your highest good. Working with the assistance of my ancestor and spiritual guardian Pateyah, tapping into my psychic gifts to connect also with your Spirit Guides to provide you with the confidence and insight to navigate through life. I am a trusted and experienced tarot reader providing invaluable guidance to help you find the solutions to the many uncertainties we all face in life whether in career/relationships/ family/ and or spiritual.
My passion in life is coaching others through the tools of Astrology and Tarot and I feel blessed to offer my clients the guidance and assurance to direct their lives.
My genuine readings impart a positive, non-judgmental approach and are delivered with respect, empathy and complete privacy either by phone, in person or online.
An inspiring and empowering style I offer Astrology, Tarot and or a combination of both to support you on your path bringing you clarity, inspiration, and counsel in a practical and down to earth way.
My professional and personal lessons have provided me with the chance for much self-growth, self-empowerment and emotional intelligence and I forever continue to transform, reawaken and expand my knowledge for my higher self.
With over 20 years' experience providing Astrology Charts, Intuitive Counselling and Gifted Tarot Readings.
My personalised Soul Journey sessions are available online, via phone through-out all Australia, or in-person in and around the Perth metro areas.
For a list of my services or to book a reading please contact me for further details.
soulstarastrology.com.au
I look forward to guiding you on your Souls Journey
1 hour psychic readings-$140
Gift Vouchers are now available to purchase from my website
Specializing In:
Relationship/love readings
Astrology birth charts
Holistic and Life Coaching
Intuitive Counselling
Solar return charts
Yearly astrology forecasts
Tarot yearly readings
Psychic parties
Energy forecasts
Psychic Tarot Reader- perfect for hen's nights, work functions, high teas, baby showers, birthdays and or social gatherings.
As a professional Tarot consultant i am available to host your next party or private event. Providing your friends with mini personalised spiritual messages.
*Please note a travel fee may apply
Incorporating messages from my higher self and the Spiritual realm I offer fun personalised psychic readings for you and your friends. With intensive experience of over 20 years and naturally gifted in intuitive readings, I invite you to unwind, relax and gather your friends for a casual get together in the comfort of your own home.
Bookings are essential.
Please check out my website for further details or send me an email inquiry today.
I look forward to guiding you in this life time and help you to remember why you came.
With Love
Jodie xx
A word from my Clients

"YOU TRULY ARE A REMARKABLE HUMAN TO WHICH I THANK YOU"
Jodie I want to thank you for yesterday I just wish I had recorded it. Legit, it was as if you had front row tickets to my life and had witnessed it all. Finally I now know why I behave and think the way I do. To hear that this life-time I am doing exactly what I should be doing, is a comforting thought, that everything I have been through, done and are doing, is all part of the journey I am to travel. You truly are an exceptional human to which I thank you. I wish you nothing but love, light and happiness. -Zoe Phillips, Perth, Australia

To be honest I was a little sceptical but I soon discovered Jodie had the wisdom and knowledge, bringing to the surface my insecurities, where I had been sabotaging myself, holding back from love and using fear to rule my life. With her kindness, compassion and empathy I was able to open myself to the healing I needed, to surrender to the past and let go! I am now a regular client and trust Jodie's abilities, with her thorough examination of my Astrology Birth Chart has shown me who I am destined to be, not what I was told to be. A life altering experience! - Greg Pearson, Perth, Australia
Want to know more please check out my website today
Astrology Birth Chart readings
1hr
Discovery of Self and Soul
Astrology Yearly Forecast
1hr
A full guided session of the years planetary effects on your soul along with a copy of the predictions month to month
Qualifications
Meditation Teacher
Diploma In Intuitive Spiritual Healing
Diploma of Intuitive Counselling and Coaching
Holistic Therapist
Astrologer
Psychic
Professional Membership
IMTTA - The International Meditation Teachers & Therapists
---