Learn how your food, exercise, sleep & stress affects your health based on your glucose biomarkers.
Now available for non-diabetics.
Join the Vively waitlist now to get a 30% discount.
Join the waitlist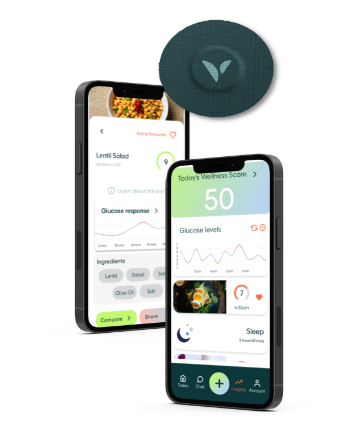 Clicking on the Send Me Details Now button opens an enquiry form where you can message Nina Hurt directly
Send Me Details Now
Wellness for your Mind, Body and Soul
Soul Within Wellness
Focus areas
Depression
Business
Chronic pain
Wellness
Stress management
Anxiety
---
---
Welcome to Soul Within Wellness
Let me introduce myself, my name is Nina Walker Hurt and I established Soul Within Wellness in 2009. Originally focused around Massage and Reiki. I expanded my business to include Holistic Counselling, Kinesiology, Aromatherapy and meditation.
I pride myself on creating a safe and comfortable environment for my clients to open up and explore their challenges and concerns that have been impacting their lives on all levels. These may manifest as a physical or emotional condition such as depression, anxiety, fears and beliefs. The changes and breakthroughs that I have seen my clients make have been staggering.
In 2017 I decided to my business to the next level, offering a range of services in a variety of ways:


one on one appointments (face to face or via Skype)


group sessions (predominantly Skype)


webinars


workshops


Retreats (to be announced)


---
Testimonials
Here are a couple of success stories (names have been changed to keep my client's identity private)
Kellie: Mid 40's, abusive childhood and marriage, 2 children, now single, lacked direction, emotionally spent and regular bouts of depression. With 4 by 2 hour sessions working through from the abusive childhood to today, utilising kinesiology and meditation techniques, together we reframed her childhood, her marriage and focused on her inner strength. I gave her tools to use daily and each week we saw the success that she was experiencing. She is now working, has a new rental home and is turning her life around. Her children are now happy to go to school.
Maria: Has been one of my long term clients. In her mid 50's she has experienced Chronic pain and illness for most of her life. 2 grown children and divorced. Together through Skype sessions we work with focusing on the location of the pain in her body, what is going on her in her life when pain is at its worst. Together we have determined that the more stressed she gets whether it be about her illness or an event in her life, the worst her pain. Utilising meditation and one on one session weekly through Skype, there has been a noticeable change in Maria's pain levels and her outlook on life has improved significantly to where she is now looking at volunteering with a local organisation.
---
If you have an issue that you would like assistance with and feel that I can help you please just give us a call!
---