Find a Women's Health Specialist in your area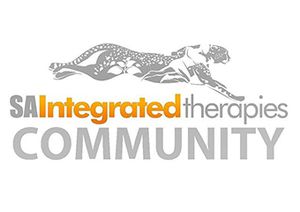 Member since 2018
South Australian Integrated Therapies
Post
Acupuncture
Nutrition
...
This practitioner is currently unavailable.
EXPERIENCE ALLIED HEALTH AT A WHOLE NEW LEVEL...
South Australian Integrated Therapies
---
Our Team
A truly Integrated approach to your health... Our team of highly trained Therapists cover a variety of modalities, working together, they are able to bring together their range of skills and treatment methods to achieve results for their clients. Each week the Team of Therapists meet to share treatment methods, ask questions, learn new techniques in order to apply the best possible treatment.
Allied Health Services
Our team of highly qualified therapists are here to work together to achieve results for their clients. Services we offer include Physiotherapy, Musculoskeletal Therapy, Podiatry, Traditional Chinese Medicine, Bowen therapy, Myotherapy, Nutrition, Dry Needling and Acupuncture. All of the therapists are trained together to further add to the high calibre treatment they perform.
Aches & Pains
We are here to help treat your aches and pains. Each individual case is different and we are committed to getting to the bottom of your pain, discomfort and immobility. Our therapists are able to work through a series of postural tests during your initial consult and develop a treatment plan specific to your needs. They are here to educate and support you on your road to healing and feeling better.
---
Service categories