Find a Counsellor in your area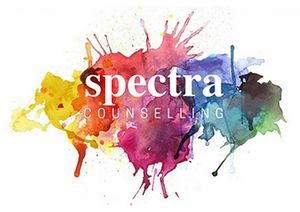 Member since 2018
Spectra Counselling
Mental health
Frustration
Relationship
...
This practitioner is currently unavailable.
Have you felt any of the following:
You're frustrated that your current support network doesn't understand your life?
You feel like your relationships are struggling and you want to interact with them differently?
You want to communicate more clearly with the people around you?
You want to explore ethical non-monogamy and talk about it with someone who understands?
Spectra Counselling
---
Welcome
Spectra Counselling is a practice in Melbourne, Australia that offers integrative therapy services based on the principals of narrative therapy and person-centred therapy, providing inclusive support to people who don't want to be part of the status quo. We recognise that the things we struggle with are linked to a broad range of experiences across our whole lives, and that the stories that we create from the events that happen to us shape who we are. Spectra Counselling aims to be a safe space to explore how the multifaceted experience of our identities affect us and our lives – supporting change and empowerment for our clients. Spectra Counselling is diversity positive, including (but not limited to) welcoming kinksters, sex workers and the rainbow spectrum. We also specialise in ethical non-monogamous relationship counselling for individuals and partners.
About
Interacting with other people can be challenging. We make meaning from other peoples' actions and words, and the stories we create dictate how we relate to those people. Our stories and ability to understand our own and other people's actions are dictated by our environment, our self-care, our background, our culture, and more.
Over the past few years, more people are living lifestyles that our culture tends to dismissively label "alternative". Whether that be exploring the spectrums of gender, sexual orientation, relationship orientation, sexual preferences, or other, more people are challenging the status quo and enjoying lives that are rich in lived experience, but often face stigma for doing so. Sometimes there are few resources that can normalize your experience, and so you feel like no one understands what you're going through. At Spectra Counselling, we look forward to supporting you in celebrating who you are. We provide support for people to strengthen communication of their feelings and needs with their partner(s), figure out their boundaries, and have more satisfying interactions with the various iterations of relationship in their lives. We use integrated counselling techniques, blending person-centred and narrative therapy with non-violent communication.
Spectra Counselling is kink-friendly, sex-worker friendly, LBGTQIA+ friendly, and is dedicated to being cross-culturally supportive and intersectionally feminist. We started as a response to frustration with many counsellors' ignorance of intersectional issues, and wanted to create a space where people felt comfortable being themselves and exploring how they wanted to show up in the world and defining their reality.
Prices
Spectra Counselling acknowledges that not everyone has the ability to afford mental health support, and that the Australian mental health care system often forces people to see a practitioner that is a wrong fit for their needs. To be more accessible to a broader spectrum of people, Spectra Counselling offers a set number of individual counselling sessions for concession rates per week. Though we don't offer the health care rebate, we hope the reduction in price makes us accessible to some people who wouldn't normally be able to afford counselling. If you are choosing the concession rate on the appointment page, you will be asked to provide some proof of need (a student id, tax return, or concession card) at our first session. If you do not need a concession rate, please consider other times before booking a session.
Individual Concession - 50 min - $50
Individual - 50 min - $120
Group (2+) - 75 min - $150
Phone/Skype Coaching - 50 min - $120
If you cancel a session within 24 hours of the appointment, you will still be charged for the session.
---
Service categories