Find a Energy Healer in your area

Member since 2010
Spiral In
Servicing area: Brunswick, Yarraville, Victoria
Want to find out my availability, pricing or opening hours? Click on Send Me Details Now to get started.
Clicking on the Send Me Details Now button opens an enquiry form where you can message Sylvia Kovacevic directly.
Create a happy, healthy and vibrant you

with Reiki treatments, training, meditation and healing
Spiral In - Reiki & Meditation
Feel peaceful, healthy and happy
We could all use some help to feel better in today's busy world. So many of us rush through our days getting progressively more and more strung out and tired. The good news is, this is not our natural state of being.
How to get back to that natural state of peace and happiness?
Reiki is a fabulous method to do just that.
Reiki treatments and meditation help you to release long held emotional, physical and spiritual blockages and allow you to live your life with
more freedom, awareness and joy
. This system also focuses strongly on
personal growth
and self practice which means
constructive and lasting change
is within your own grasp. You can learn Reiki and use it to treat yourself, your family, friends and even pets.
Create stronger and healthier family and personal relationships


Create powerful, clear intent in your life


Complete the past and move forward into the life you want


Feel calmer, more present and alive


Become happier, healthier and have more energy


Release addictive patterns and habits
In the 8 years I've been working with Reiki I've experienced profound changes and seen it bring immense benefit to myself and others. Though a Reiki "Master", my training, via continued practice and guidance with my own teacher, is ongoing. It's been a journey of ups and downs and I've learnt a lot about myself through the process. It's shown me that anyone can take steps to change their life and succeed. I feel passionate about passing that knowledge on as I believe you can also do the same.
I will work with you in a holistic way that will help you to regain the balance that is your true nature.
As a Reiki practitioner my aim is to stabilise, clear and enhance your energetic system and help support any changes you feel to make. I give you tips and suggestions at the end of each treatment so you will be able to walk out feeling lighter, more directed, supported and whole. Importantly, your own connection to your wellbeing will be strengthened and encouraged.
"Better to light one small candle than to curse the darkness."
Chinese proverb
Reiki has been an invaluable tool on my own healing journey and now I can't imagine my life without it. Its benefits are simple and I believe, for everyone.
Try it for yourself - you'll be so glad you did.
Sylvia Kovacevic
---
What is Reiki? How can it help me?
Reiki literally means "spiritual energy". Usui Reiki Ryoho is a traditional form of Japanese energetic healing which is safe, gentle and remarkably effective. Its hands on or off the body techniques work by balancing your entire system, clearing blockages in energetic centres and bringing the body, mind and spirit into alignment.
Anyone can benefit from Reiki – whether you have health concerns or not.
Read More
To start your own journey towards health, clarity and vitality, call me on 0412 332 077 to find out how I can help you.
Treatments
• One on one Reiki treatments
• Monthly Reiki share groups – connect with other students of Reiki
• Vibrational and transformational practices for personal and spiritual growth
"Thank you so much for my Reiki session today. I'm not sure what I was expecting from the treatment apart from relieving some of my anxiety. I was well aware that I was in adrenal overload before meeting you today. When I left the clinic I felt much calmer and was able to breath freely. My solar plexus has eased up a lot and I don't feel the pain I had there before. I was feeling very depressed before and now that has lifted, and I feel like I have more clarity of mind. Thank you, thank you, thank you."
Julie - Reservoir
Click Here
for more information about Reiki Treatments.
Training and workshops
• Levels I, II, III and Master/Teacher
• Reiki meditations and sound work
• Spiritual and Reiki retreats
"I had a thoroughly enjoyable day. The course was well presented and easy to understand as a result. Lots of laughs - keep up the good work. I look forward to continuing my Reiki experience. Thank you Sylvia."
Tom - Brunswick
"Thank you Sylvia for a very comprehensive initiation into Reiki. It was a lovely day spent in a warm and friendly environment where good energy flowed. I shall recommend your teachings far and wide and look forward to further studies with you. Gassho."
Victoria - Brighton
Click Here
for upcoming course dates and prices.
---
Meditation course for beginners
Three nights of "Meditation made easy".
You will learn the basics of meditation free of dogma and jargon, in a warm and welcoming environment. It's the single best thing you can do for your health and wellbeing.
Read More
Places are limited so call 0412332077 to book.
Join the Level I workshop
This is a great opportunity for those who are interested in learning Reiki from the ground up.
Level I,
"Shoden"
, is the introductory level where you receive attunements into the system of Reiki and energy. Attunements are the way your system is cleared to receive energy and are a beautiful and simple ritual of initiation into energy work. You will also learn the history and beginnings of Reiki and be given some techniques that will help you connect to the energy and begin your journey into healing.
Treat yourself and your friends and family after doing this level.
Read More
Join the Level II workshop
Take your understanding of reiki energy to the next level.
Level II,
"Okuden"
, is the next level of the system of Reiki. You will learn the first three symbols of reiki and jumon's or mantra's that accompany them. These are ways to begin to play with and understand the different types of energy that we utilise in Reiki. Energy, like the eastern concept of Yin and Yang has particular feeling in the body and effects on it. With level II you begin to understand these concepts in a new way, an experiential way. The effects on your life can be profound. This is where your self work really begins. The course takes place over a full day. In addition to the symbols and mantras you learn hands on healing and can be considered a practitioner once you have completed some practice at this level. You also receive three attunements and are given a personal practice to take home for your further development.
You can be considered a Reiki Practitioner after doing some practice at this level.
Read More
Join the Group Share each month
This is your chance to meet and practice with other like minded students of Reiki in a supportive and fun environment. Group healings, meditations and jumon chanting are some of the activities that will take place over the course of the Saturday afternoon.
Read More
---
Reiki Day Retreat coming Dec, 2012.
At last, the opportunity to spend a full day ensconced in blissful energy.
Our practice for the day will centre on personal and practical healing with all our favourite techniques of meditation, chanting, hands on healing and visualisation plus some new tools. Set your intent for the coming year and give thanks for your progress so far.
Bring a plate of some nutritious food to share (or something indulgent if you prefer!) as we will also have time for a lovely meal. Other snacks will be provided.
$100 for the day.
10am - 4pm
Feedback from previous retreats
"The weekend retreat worked really well. I liked the two hands on sessions that we did and the chanting. There was a good mix of activities and free relaxing time, so that it didn't feel rushed or that we were sticking to a rigid timetable. This was really great."
Carol - Geelong
"Hands on practice was great – very valuable learning and feeling the different energies of different people and learning how I pick the energy up.
Loved the nature section – meditating under the trees – I have been taking myself back there and consciously tuning into nature since I've been back. I'm finding it a great way to relax into source and reduce the busyness.
Was great to cover the precepts.
Please keep organizing – was great!!"
Maryanne - Hampton
For more information about treatments, training or upcoming events contact Sylvia on 0412 332 077, check the website for upcoming dates: www.spiralin.com.au
or simply use the links below:

Make an Enquiry ~ Request an Appointment
Qualification Details
Reiki Master / Teacher
Dip. Music
Senior First Aid Certificate
Member of ARC – Australian Reiki Connection
---
Service categories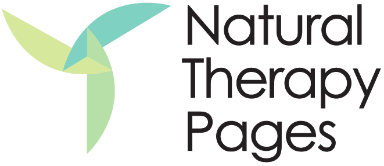 Spiral In