Find a Crystal Therapist in your area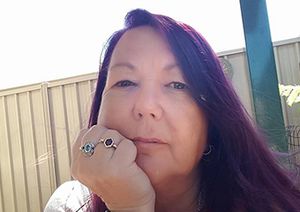 Member since 2018
Spirit Harmony
Healing
Reiki
Herbal medicine
This practitioner is currently unavailable.
Hello my beautiful Reiki family ... another beautiful day comes to an end... Doing Healings, & Massages, using crystals and the pendulum is what I do.. There is nothing quite like seeing the glimpse of excitement on a clients face and their smile of recognition when they feel the vibrations and feel the full relaxation of a wonderful session. I've said it before ... and I'll shout it from the rooftops ... "I LOVE WHAT I DO"
Spirit Harmony
---
ABOUT
The cost is $60.00 per session, and you should allow 1 hour for the Reiki healing session…
I use a hands on method of Reiki…
I am a fully Qualified Reiki practitioner
I also have qualifications in Herbal medicine.
My hours of trade are….
Week days…
Monday: 11am – 6pm
Tuesday: 11am – 6pm
Wednesday: 11am – 6pm
Thursday: 11am–
Friday: 11am – 6pm
and on
Saturday: But I am flexible with these hours
---
For all enquiries contact us today!