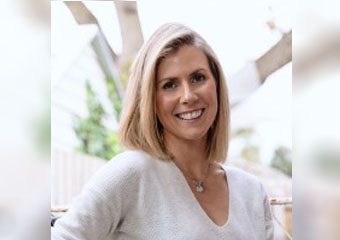 Spiritual Nutrition | Reiki Master | Sound Healer
Clicking on the Send Me Details Now button opens an enquiry form where you can message Catherine Saliba directly
Send Me Details Now
In this space, your life journey and all of your feelings are celebrated. In this space, we acknowledge and tend to your emotional, spiritual, physical and mental wellbeing. No matter what stage of inner exploration you are at, you will find guidance here to bring you toward greater clarity, grounding, love, connection and inner peace. Book your session online!
Spiritual Nutrition
Focus areas
Telehealth
Online session
Distance healing
Distant reiki
Feng shui flying stars
Chakra healing
---
---
Besides being a qualified naturopath and musician, Catherine has qualified as a Reiki Master and Flying Star Feng Shui practitioner.
While Catherine has done extensive tertiary studies throughout her life, she has also journeyed inward to transform her life for the past five years.
With her heart as a guide, she has overcome major blocks and old worn-out beliefs, visited many past lives for soul integration, and is committed to developing an unshakable relationship with herself.
Catherine has enhanced her connection with the spirit world and realised her path as a healer and teacher as a result of her work here.
With the work she has done and continues to do on herself, she is a highly effective conduit and facilitator. She tailors every session to meet your specific needs.
To help you re-connect with your inner child essence, Catherine will help you identify the mental, physical, spiritual, and emotional blocks that are preventing you from developing a trusting, loving, and empowered relationship with yourself.
Services Offered
Spiritual Nutrition
In spiritual nutrition, all aspects of you are seen, heard, accepted and honoured. The more we connect with and understand ourselves, the clearer our life purpose and direction becomes.
This space celebrates your life journey and all your feelings.
You will find guidance here no matter where you are on your journey to greater clarity, grounding, love, connection, and inner peace.
The sessions will give you clarity, direction, connection with yourself, and move you past major obstacles to help you move forward rather than feel stuck in life.
Spiritual Nutrition Energy Healing + Mentoring (In-Person)
This two-hour session includes:
Mentoring
Energy work with spirit
Personalised complimentary Australian Bush Flower Essence mix Post-treatment summary email.
Spiritual Nutrition Distant Energy Healing + Mentoring
This session works exactly the same way as an in-person session. You can stay online for the duration of the healing if you like. The healing is available worldwide.
The 2-hour session involves:
20 to 30-minute Facetime or Zoom mentoring session
Distant energetic work with spirit
Personalised complimentary Australian Bush Flower Essence mix
Post-treatment summary email
One-on-One Mentoring (In-person or Online)
The 1-hour session is a verbal inner journey to guide you on your path while providing you with the tools you need to do the inner work. A post-session summary email is sent to you after the session.
There is no energetic work involved.
Spiritual Nutrition Group Sound Healing
A 1-hour healing session is available for corporate functions, wellness studios, and more.
This experience will have a powerful effect on how you work and how you function in an office environment and in your personal life.
Vocal Exploration
During this one-hour session, Catherine will guide you through each of your chakras using your voice.
As we sing, we are singing the unique vibration of our soul.
With Catherine's extensive knowledge of music and experience in energy medicine, she will teach you how to use your voice as your own self-care kit so that you feel more confident in expressing your truth.
No singing experience is required to take part in this session.
Flying Star Feng Shui
These sessions comprise a detailed compass reading, calculation of the age and value of your home, mapping, report, and in-person consultation for a 2 to 3 bedroom level home.
You do not need to re-do a home mapping in the future once you have one done.
Book your healing treatment with Catherine online.
Qualifications
Reiki Master
Qualified Naturopath
Flying Stars Feng Shui International Certification
Sound Healer
Professional Membership
Australian Reiki Connection (ARC)
---