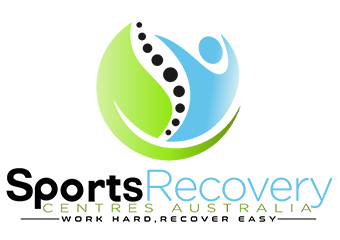 Sports a Recovery Centre Aus
Come and enjoy our 1.5 meter deep, full body hot and cold magnesium pools. Relax in our Normatec Compression Therapy lounge Refresh your self and detox in our all natural therapy's - Infrared Sauna - Hyperbaric Chamber - Cryo Therapy - Vibrosaun - Hydro Pool REJUVENATE - REPAIR - RELAX - RESTORE - RECOVER - REPLENISH - REVITALIZE
Sports a Recovery Centre Aus
Focus areas
Fluid retention
Hydrotherapy
Relaxation
Joy
Wellness
Circulation
---
---
What We Offer
Wet Therapy Pools
Our wet therapy consists of four pools, 2 x Ice Magnesium pools and 2 x hydrotherapy magnesium pools. These are designed for anyone with sporting/work injuries, rehabilitation, and day to day pain management. By systematically moving from a cold water pool to a hot water pool, blood flow increases which stimulates circulation. As this occurs muscles flush out inflammation mediators, accelerating the healing process and decreasing the long term effects of DOMS. At Sports Recovery Centres Australia, hot and cold plunge pools create the ultimate conditioning, recovery and rehabilitation environment. Together with the magic mineral Magnesium, we provide you with the complete recovery experience.
Normatec Dry Lounge
Our dry lounge consists of reclining lounges, and Normatec Leg, Hips/Back, and Arms/Shoulder compression sleeves. By using the Normatec Pulse Massage Pattern, instead of using static compression (squeezing) to transport fluid out of the limbs, Sequential Pulse Technology uses dynamic compression (pulsing). The patented pulsing action more effectively mimics the muscle pump of the legs and arms, greatly enhancing the movement of fluid and metabolites out of the limbs after an intense workout. The Normatec Compression therapy is suitable to everyone and works to alleviate lactic acid, fluid retention, inflammation, and increases blood flow. Our top of the range Compression Recovery Area will have you performing at optimum athletic potential.
Infrared Sauna
Our infrared sauna sessions are 30 minutes long, in a secluded room infused with essential oils, sound systems and salt lamps, creating a perfect environment to wind down and really enhance relaxation and recovery.
HYPERBARIC CHAMBER
This is pure oxygen under pressure, allowing the body to get the oxygen it needs to create ATP for energy and flush out the lactic acid that causes muscle fatigue. the elevated oxygen levels help athletes increase performance and recover more quickly after a workout.
HALOTHERAPY / SALT CABIN
Salt therapy aka Halotherapy is a powerful, natural treatment in a controlled air medium that stimulates the natural salt cave micro-climate to treat respiratory and skin conditions. Salt acts like an expectorant, accelerating mucus clearance and improving lung function while killing the harmful bacteria and soothing the respiratory system. During your session, you can relax, enjoy music or read in our cosy, spa like salt covered room while breathing in microscopic salt particles.

VIBROSAUN
The Vibrosaun simulates the effect of exercise in a reclining position. A therapeutic dry sauna consisting of a padded vibrating bed, & dry heat which circulates through the unit over and under the bed. This stimulates exercise without putting stress on the body, benefits include reduced muscle tension and increased flexibility and joint movement, improved skin tone and circulation.
CRYO THERAPY
Localized Cryo therapy, "Spot Treatments", are used to reduce pain, inflammation and swelling in targeted areas. Cryo therapy treatments promote quick muscle repair, treats tissue damage, alleviates muscle tension and is a natural performance enhancer.
CRYO FACIALS (FROTOX)
The cryo facial uses a controlled beam of vaporised liquid nitrogen to freeze the skin on the face, scalp, and neck area. it promises to tighten the skin, fill in fine lines, and reduce wrinkles. During the procedure, liquid nitrogen is sprayed on the face skin to cool the skin surface and temperature, which causes immediate vasoconstriction ( or tightening ) of the vessels, this tightening is your skins natural reaction to maintaining body heat, which encourages collagen regrowth and cell repair.
Suitable for men and Women who wish to look younger, feel better and restore radiance. This treatment is also good for skin conditions like eczema, psoriasis, dermatitis and acne.
ADVANCE REMEDIAL MASSAGE THERAPIST
Reflexology Injury treatment
Trigger and meridian point therapy, Wellness coach & body flow
---