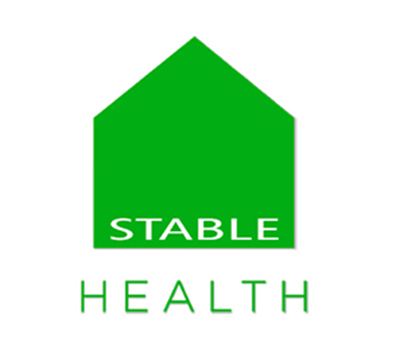 Stable Health Clinic
Want to find out my availability, pricing or opening hours? Click on Send Me Details Now to get started.
Send Me Details Now
Clicking on the Send Me Details Now button opens an enquiry form where you can message Stable Health Clinic directly
Practitioner Room for rent - EXCLUSIVE - Receive 2 Months Free on a 12 Month Contract! Facilities:- HICAPS, EFTPOS/credit card facility, a reception area- Kitchen including fridge and microwave, staff room, brochure holders on external wall, so passers-by can always access information,  - Internet facilities including complimentary Wi-Fi- Wide range of modalities for cross-referrals,- Your profile on www.stablehealthclinic.com.au Locations: - 553 Hampton St, Hampton 3188Conveniently located on bustling Hampton St in Melbourne's South-East, our newly renovated clinic in Hampton offers generous sized consulting rooms within the beautiful City of Bayside. Situated amongst cafe's and restaurants, with easy access from South Rd and plenty of on-street parking available.  - 155 St Georges Rd, Fitzroy North, 3086Stroll across the Edinburgh gardens to our Fitzroy North clinic. Established in 1998, Fitzroy North clinic is positioned within a busy local shopping strip. The consulting rooms are light filled and inviting, with clients often commenting on its beauty. - 9/85 Queen Street Melbourne CBD, 3000Beautiful modern design. Carefully selected within the heart of the CBD's financial district, and has a beautiful, modern design. Our client base is office workers and CBD residents. - 6 Cecil Pl, Prahran, 3181Our Prahran clinic is just a short stroll from Greville street and Prahran station. There is a free 2 hr council parking directly opposite and a 3 storey all day parking above it, with access from the street behind as well as Coles and Rebel car parks within 60 meters. - 22 Alma Rd, St Kilda, 3182Our St Kilda clinic is set within a beautiful renovated mansion. The atmosphere is modern, warm, and professional. It is located just meters from the busy St Kilda Road precinct with off-street parking availability. - 553 Hampton St, Hampton 3188   Our team of highly qualified Remedial Massage Therapists and Myotherapists are standing by to help you deal with the aches and strains you pick up during the course of your working day and ensure that you feel refreshed and revitalised after your time in one of our tranquil treatment rooms. Customer car parking Instant private health fund rebates Open 7 days per week & weekdays until 9pm Close to public transport Gift Vouchers available Eftpos facilities & HICAPS Visit our websites: www.stablemassage.com.au &  www.stablehealthclinic.com.au
Stable Health Clinic
Servicing area
St Kilda, Fitzroy North, Prahran, Inner Melbourne & CBD
---
Focus areas
Aches & pains
Circulation
Pain relief
Lifestyle
Full body massage
Muscle tension
---
Remedial Massage, Deep Tissue, Sports Massage, Myotherapy, Pregnancy & Relaxation Massage

We have a team of 40 Qualified Remedial Massage Therapists & Myotherapists

Remedial, Sports & Deep Tissue Massage is a technique that focuses on the deeper layers of muscle and connective tissue. It aims to release your aches and pains caused by the chronic build up of tension in the body. The massage uses slow strokes and deep direct finger pressure on the contracted areas, either following or going across the muscle fibers, tendons and fascia. Also helps to break up and eliminate scar tissue.

Myotherapy Myotherapists assess and physically treat muscular pain, injury and dysfunction affecting movement and mobility. Myotherapy restores and maintains normal function of soft tissue (muscles, tendons, ligaments and fascia) within the human body. Myotherapists may use dry needling and cupping, and give clients advice on exercises techniques and lifestyle changes.

Muscular pain is usually non-specific and is often described by the patient as a 'deep ache', 'tightness' or 'tenderness' in an area. It can vary in intensity and radiate to other areas. Other symptoms can include reduced range of motion of muscles and joints, stiffness, fatigue, weakness, numbness or a tingling sensation. There are many other symptoms depending on the condition and patients can have one or many symptoms.

Deep tissue massage focuses on more specific tension areas and may cause some soreness during or soon after the massage. The client should feel much better within a day or two.

Relaxation Swedish Massage -Generally regarded as the most common form of massage, Swedish massage involves a combination of five basic strokes and concentrates on the muscles and connective tissues of the body for improved circulation, relaxation, pain relief, and overall health maintenance and well being. Relaxation is the primary goal and in the hour consultation a full body massage is achieved.

Pregnancy Massage- For pregnant women, we have specialised massage equipment allowing the mother-to-be to comfortably lie on her belly/front. This allows us to effectively massage her sore neck, shoulders and back, and she finally get to enjoy the experience of lying face down.

Our pampering massage technique is specifically designed to alleviate muscle tension and aches, to relieve swelling and promote a general state of wellness. Massaging taut skin can assist in reducing stretch marks and nourish the skin.

Our treatment rooms are warm and peaceful, with relaxing music and gentle lighting. It is the ideal setting to unwind and relax. A surcharge applies on weekends and public holidays.

Pricing

30 Minutes - $85

45 Minutes - $105

60 Minutes - $115

90 Minutes - $155

Please note: a surcharge is applied on weekends and public holidays.

Gift Vouchers

Gift vouchers for are available by calling or visiting us at our reception.
If you need the voucher posted to you, we accept credit card details over the phone.


Phone Clinic on 8598 9804
Deep Tissue / Remedial Massage
1hr
Remedial massage plays a strong supportive role in health maintenance. Our experienced teams of therapists have a high success rate in providing pain relief for non-specific neck and back pain, tendonitis, and a range of other ailments.
Myotherapists assess and physically treat muscular pain, injury and dysfunction affecting movement and mobility. Symptoms can include reduced range of motion of muscles and joints, stiffness, fatigue, headaches, weakness, numbness, or a tingling sensation
Qualifications
Remedial Massage
Myotherapy
Sports Massage
Pregnancy Massage
Dry Needling
Deep Tissue
Trigger Point
Professional Membership
AMT - Association of Massage Therapists
Massage & Myotherapy Australia
Professional Myotherapists of Australia
Massage Australia
---