Find a Meditation Teacher in your area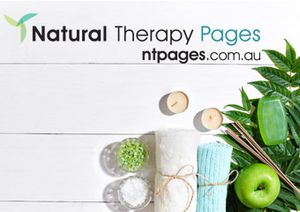 Member since 2018
Stephanie Colman - Vedic Meditation
This practitioner is currently unavailable.
UNIFY WITH NATURE'S INTELLIGENCE
Stephanie Colman - Vedic Meditation
---
ABOUT
Less doing, more Being
A meditation practice is a daily choice to be more rested, less stressed, more creative and available to act with relevance to the present moment. With proper instruction anyone can effortlessly access their own innate baseline of bliss. Let me teach you this ancient technique in a simple, practical, and modern way.
MEET STEF AND LEARN MORE
REGISTER FOR INTRO TALK
---
Less stress = greater adaptibility.
It's the key to navigating life's curve balls with happiness and ease.
---
About Stephanie
Meditation has been a part of my life for as long as I can remember. I grew up meditating with my parents from the time I was small. As I got older, I let go of the practice. It wasn't until quite a few years later, experiencing "burn out", running a creative business and living in London that I was brought back to meditation. I tried lots of different techniques but nothing seemed to stick, everything proved too hard to be sustainable. When I finally found Vedic Meditation, I knew I was home. It was simple, easy to practice, made sense and it quickly made a profound difference to my health and happiness. My passion for Vedic Meditation, Vedic philosophy and Ayurveda was ignited. So began years of study and many trips to India diving deep into Vedic knowledge.
Eventually I recognised my previous experience wasn't unique. So many of us are suffering from less than optimum mental and physical health, a lack of time and a general lack of happiness. We think, "if I can just get through this, then I'll have a break", "if I can just acquire that, then I'll be happy". But as we know the break never comes and the elusive happiness goal posts keep moving. I knew I had to share what I'd learned.
The culmination of my studies was 3 intensive months training to become a teacher in the foothills of the Himalaya under Thom Knoles, the world's most preeminent Master of, and leading authority on Vedic Meditation. I'm now dedicated to sharing this simple and life changing technique with others. I believe happiness is our birthright, cultivated naturally by experiencing an internal state that's accessible at any time. Let me show you how.
---
SERVICES
What is Vedic Meditation?
Vedic Meditation is a simple, effortless and ancient technique that stems from the 5000-year-old body of wisdom know as the Veda. The technique is easy, even for the busiest of minds. We sit comfortably, close the eyes and silently use a mantra or personal sound that allows the mind to naturally settle down to quieter and more subtle states. This settling of the mind triggers profound levels of rest in the body, much deeper than sleep.
Most people have tried to meditate at some point and when faced with the onslaught of thoughts decided, "I can't meditate, my mind is just too busy". The good news is that when practicing Vedic Meditation we don't need to remove thoughts, we simply let the mantra do the work. This technique is designed for everyday people like you and me, who have busy minds and lives. Anyone can learn and anyone can benefit.
---
FEES
Course Investment
GROUP COURSE
Individual contribution - $1000


Full-time Uni student - $880


High school student - $660


Prefer to learn on your own or with a bunch of friends?
Private, corporate, family and couples courses are also available. We can arrange a course to suit you. Please contact me for course fees and dates.
BOOK A COURSE
---
Contact us today for more information.
---
Service categories