Stephanie Jarrett - 'Life Alignment'
22 Brook st
Kidman Park SA 5025
Negative emotions
Reiki
Psychology
...
Want to find out my availability, pricing or opening hours? Click on Send Me Details Now to get started.
$10 off first session when you mention the Natural Therapy Pages
Move into wellness - release health issues, relationship pain, career not moving, depression, anxiety or despair.

Define your purpose. Empower your life.
Stephanie Jarrett - 'Life Alignment'
---
About Me
I have studied a number of healing modalities but when I found Life Alignment I knew it was more comprehensively powerful than anything I had experienced. My years of practice have only deepened my awe and excitement at the vitality and health that my clients can achieve by bringing to consciousness and then clearing the emotional 'debris' at the root of their suffering.
'Life Alignment' is a very powerful modality that can help anyone through any difficulty in life. As long as you are willing to move on from your unsatisfactory situation and genuinely look at the emotional patterns that do not serve you, then Life Alignment can help you heal yourself.
Life Alignment provides a framework for identifying and unlocking the blockages, the stresses and traumas that lie buried in our psyches, imprinted on our cells - creating the roots of illness, pain, relationship problems, unhappiness, anxiety, depression and lack of flow in any area of life.
Using muscle testing and pendulum dowsing, Life Alignment assists you to resolve the body's blockages by unlocking the charge in related life events. The process is enhanced by specifically potentised magnetic vortex cards that enhance your innate wisdom, enabling you to move forward rapidly in just the first session.
A Life Alignment balance can help whenever you are blocked from total joy, health and aliveness:
An impasse in a relationship – it provides insight and clarity and changes the energy
Illness – it can uncover and release the metaphysical cause of the problem and balance your immune system
Pain – the vortex tools and emotional release processes heal and create relaxation and flo
Anxiety, phobia, panic attacks – resolve hidden underlying imbalance
Feeling 'grumpy' and bad tempered – releasing the blocked energy can work wonders
Emotional 'hooks', 'curses', attachments – these are invisible drains on your energy
Stress – so much is stress in our lives and stress causes dis-ease
Overwhelmed – everything is too much – can't cope
Culture shock – for people suffering the loss of the familiar and loss of power
Lack of flow in your career, work or personal life – Life Alignment provides clarity and changes energy to release blockages and get things moving
Learning difficulties – the release of energetic blockages improves brain 'flow' – often these children/people respond remarkably well to Life Alignment
Allergies – Life Alignment includes a powerful allergy balancing process which takes you back to when the body set down the allergic reaction
Seeking your soul's purpose – manifest the life you dream of – don't just dream
Distant healing for loved ones
Children – who are often carrying the issues of their parents (children can be balanced using a parent or photo etc as a proxy)
Release of inherited ancestral patterns
Past Life regressions to release unexplained feelings
Unwinding of traumatic experiences in utero
When you feel 'out of alignment' with your purpose and unable to manifest what you desire
For more information about the best services for your needs or to organise an appointment - just give us a call!
---
---
Service categories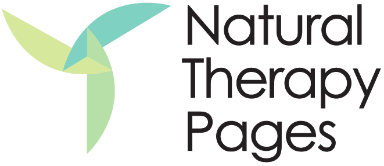 Stephanie Jarrett - 'Life Alignment'